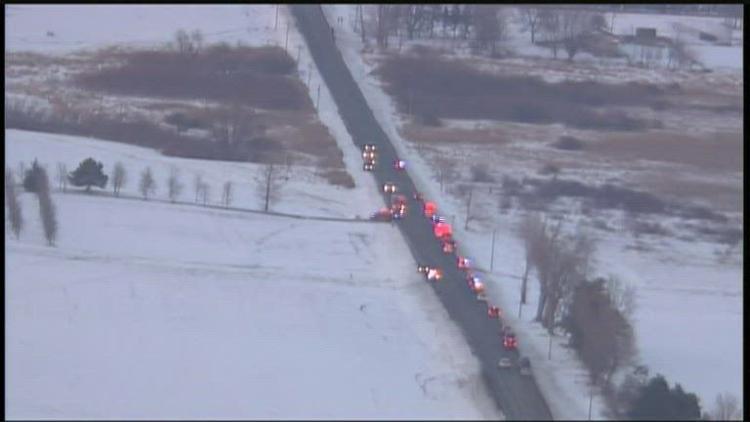 ST. CLOUD, MN (KARE) — Three Minnesota National Guard soldiers were killed in a helicopter crash Thursday.
The three soldiers were on a routine maintenance test flight when the UH-60 Black Hawk crashed into a farm near Kimball in Stearns County.
The National Guard public affairs office said it lost contact with the helicopter at 2:05 p.m. Thursday afternoon after it took off from the St. Cloud aviation facility.
A search effort including crews from St. Paul Fire and Rescue and the Minnesota State Patrol located the wreckage in a tree line.
Minnesota Gov. Tim Walz spoke on the incident Thursday evening.
"On behalf of all Minnesotans, we offer our deepest sympathies to the families of these warriors. They paid the ultimate price in service to Minnesota and to the United States of America. Words will never ease the pain of this tragic loss and the state of Minnesota is forever in the debt of these warriors," the governor said.
Walz said, "As governor and as a citizen of this great state and as a veteran of the Minnesota Army National Guard, my heart breaks for the families, the friends, and the fellow soldiers. The coming days will be dark and difficult. The state of Minnesota stands ready to assist the families of our fallen heroes."
The identities of the National Guard soldiers are not being released until their families are notified.