WEST KENTUCKY — You've probably heard this a few times recently: We got several years' worth of winter in one week. Three winter storms in a row have tested our first responders, driving skills, and patience. But the weather also showed us the good in our neighbors.
It was a one, two, three punch, in the form of winter storms. It all started with ice.
"You'll want to give yourself some extra time this morning to clean off your windshield and warm up your vehicle," Local 6's Brianna Clark told viewers on February 10 during Local 6 Today.
The commute late last week was messy and dangerous.
"This tree was where Dale Weaver ended his trip, just trying to get to work like John Magee," Shamarria Morrison reported the same day.
"I was going to work from across that bridge right there, and there was ice on it. Lost control and hit the guardrail," Magee told her.
The McCracken County Sheriff's Department worked 50 crashes in one day. It gave plenty of us flashbacks to another ice event: Winter Storm '09.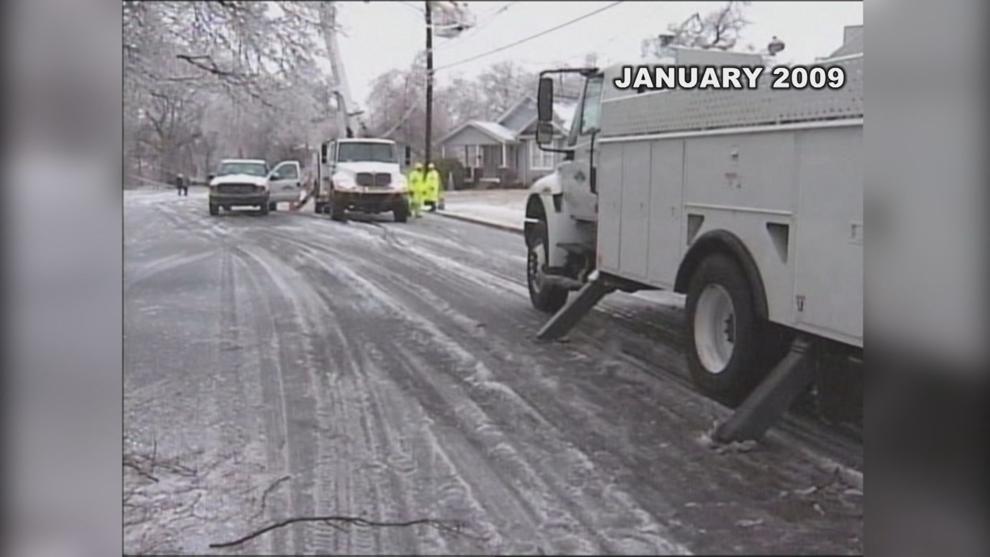 That was just a warm up, so to speak. Record breaking snowfall would arrive Sunday night into Monday.
"If you have to be out on the roads this morning, this is what you can expect," Mike Mallory said during Local 6 Today on Feb. 15.
It didn't matter if it was your neighborhood or the interstate if you were in Marshall, Lyon, or McCracken counties. Right outside the Local 6 studio in Paducah, the snow was deep.
"If you have to travel, travel with plenty of blankets. Put some water in the trunk. Maybe a few snacks," Marshall County Sheriff Eddie McGuire said.
"You're driving on it, it's like you're on roller skates. There's no stopping," Randy Williams, with the McCracken County Road Department told Local 6's Chris Yu on Feb. 15.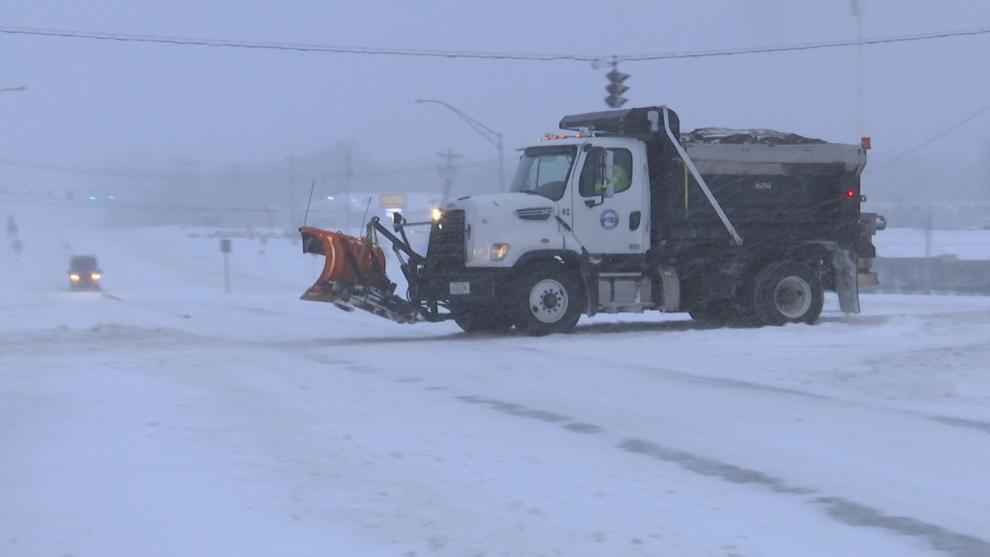 "It's a beautiful scene behind you," Todd Faulkner told me during Local 6 at 6.
"But treacherous, Todd," I said, reporting outside the Local 6 studio. "Snow plows have been trying to keep up all day, but the bottom line is, the roads are going to be a mess for a while."
Many people across the Local 6 region prepared to stick it out at home for a few days. Some senior center reached out for help delivering hot meals.
"As a backup plan, if we're not able to get out to all those homes, maybe they can provide some transportation for us," Christine Thompson with the McCracken County Senior Center said about reaching out to local emergency management for help.
It was plenty to deal with, but Mother Nature wasn't done showing off just yet.
"A third round of wintry weather is moving into the area tonight as we remain under a Weather Authority Alert," Faulkner said on Feb. 17 during Local 6 at 5.
"There's a potential for me to die out there," said one man who utilized a warming center. "If I didn't come here, I would have probably froze to death."
The pandemic made it difficult to open typical warming centers in the dangerously cold temperatures. Still, our community found a way to help.
The Paducah Convention Center was converted into a warming center during the day on Feb. 17. 
"If they need anything else, we will try to get them to the resources that they need," organizer Todd Blume said.
Several men from CenterPoint Recovery Center worked to brighten spirits at Stonecreek Health and Rehabilitation Center by building snowmen and snow angels.
"It's just something fun we can do, bringing a smile to everyone's face," said Rocky Doom, CenterPoint facilities supervisor. "We're just really excited to be able to do it, just to give back in a small way."
These are just a few examples of good deeds done by locals that are enough to warm your heart, in the coldest of temperatures.
Meteorologist Noah Bergren tells us that in Paducah, this February is the third snowiest ever at 12.2 inches. Friday is the ninth day with temperatures below 30 degrees in Paducah, which is the longest streak ever.