Hurricane Dorian continues to intensify heading into the long Labor Day weekend. Thousands would normally be heading to the beaches and resorts of Florida, instead this year an un-welcomed guest is scheduled to pay a visit to the sunshine state. It has been somewhat "quiet" year thus far for the Atlantic tropical season - however there is a saying that goes: "it only takes one."
Dorian is the 1st Category 4 hurricane of the Atlantic hurricane season, and is only the 2nd Category 4 storm in the Atlantic in the past 8 years. As a matter of fact, only 18 hurricanes have reached Cat. 4 or 5 status in the Atlantic since the "satellite era" of meteorology began in 1966. Needless to say, direct landfall or not, Dorian is already a very impressive storm. Even more notable is that if Dorian does make an official landfall (remember, that means that the eye of the storm must cross over onto land) it would be the 3rd year in a row that the state of Florida has seen a Cat. 4+ hurricane landfall.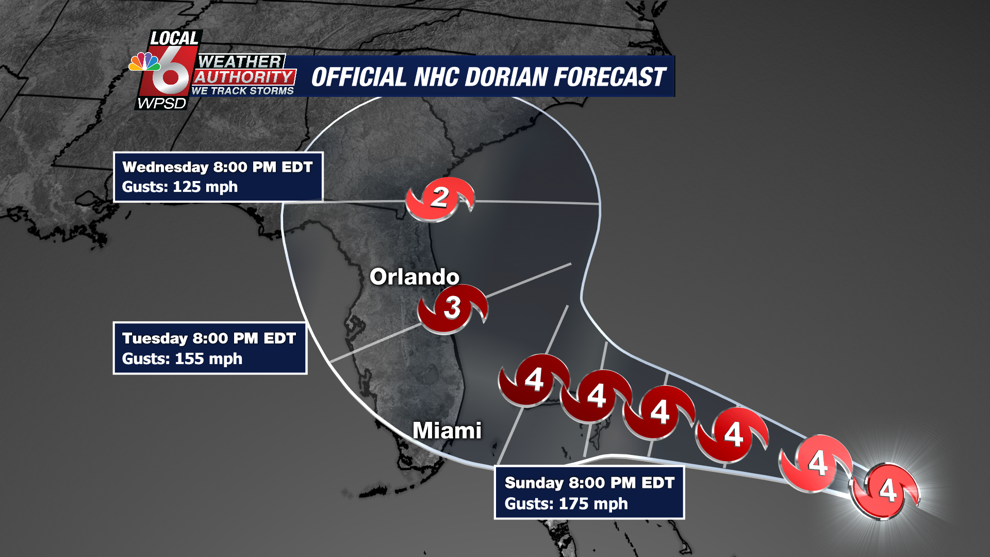 Very strong damaging winds, flooding rains, and coastal storm surge are all likely impacts - it is the severity of those three main things that is still very much in question. Tropical systems are notoriously difficult to forecast, sometimes referred to as the "Achilles heel" of meteorology because even in 2019, we still struggle to nail down the track and especially intensity of hurricanes.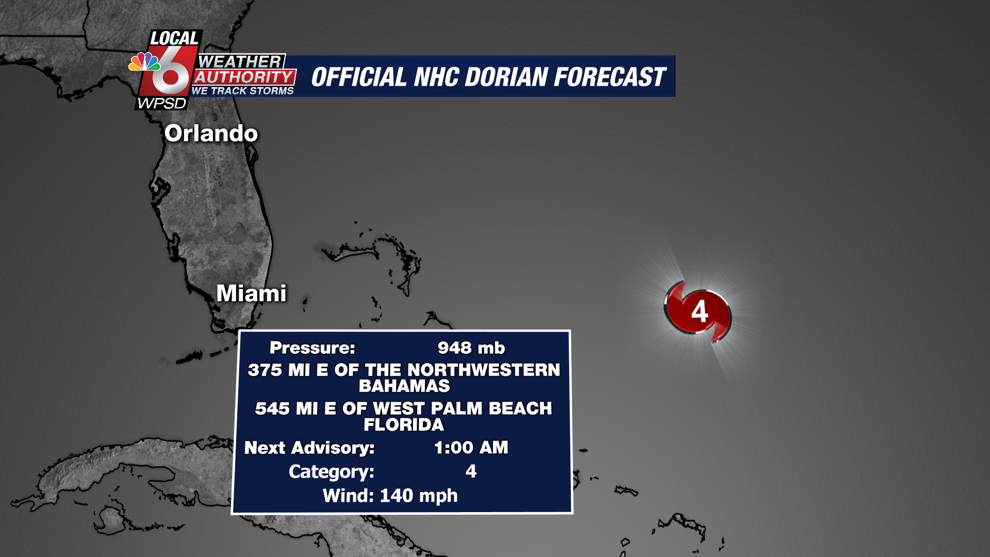 The difficult part lies in just how soon a "trough" in the atmosphere will "grab" Dorian and begin to shift its path northward. The storm will actually be slowing down on approach to the Florida east coast, because of an atmospheric roadblock north of the storm. Two areas of high pressure, one over Bermuda and one over the south-central U.S. will initially act to block the storm from "re-curving" out into the Atlantic. Forecast models have really struggled and varied in determining the strength and orientation of these atmospheric steering currents.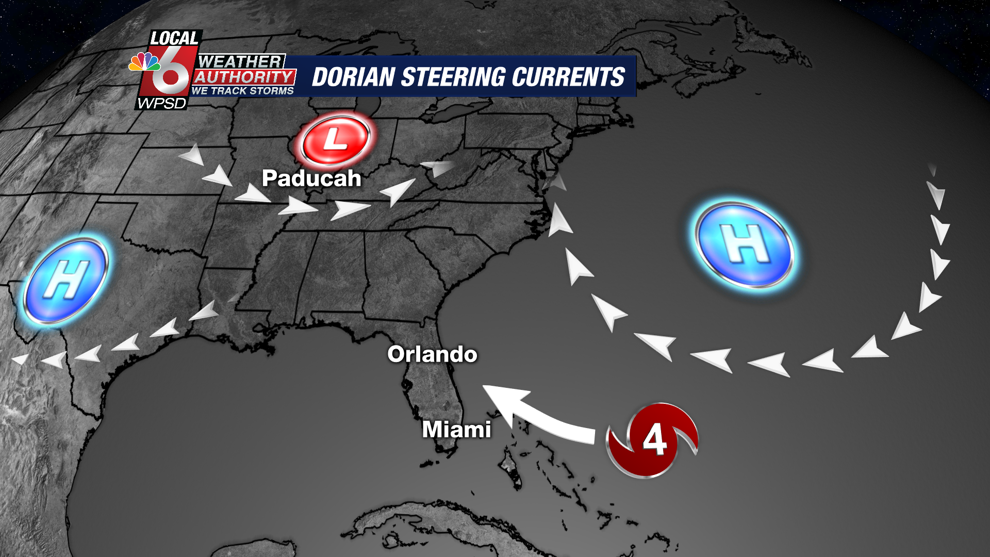 All options still lie on the table, both a direct landfall somewhere on the east coast of Florida with catastrophic damage, to a glancing blow where the center of the storm would stay over water and not make a direct landfall. Regardless though, it now looks like portions of the Carolina's will have to watch this storm as it may follow the geography of the U.S. east coast after turning northward. Tropical flooding rains may spread as far north as North Carolina into later next week.