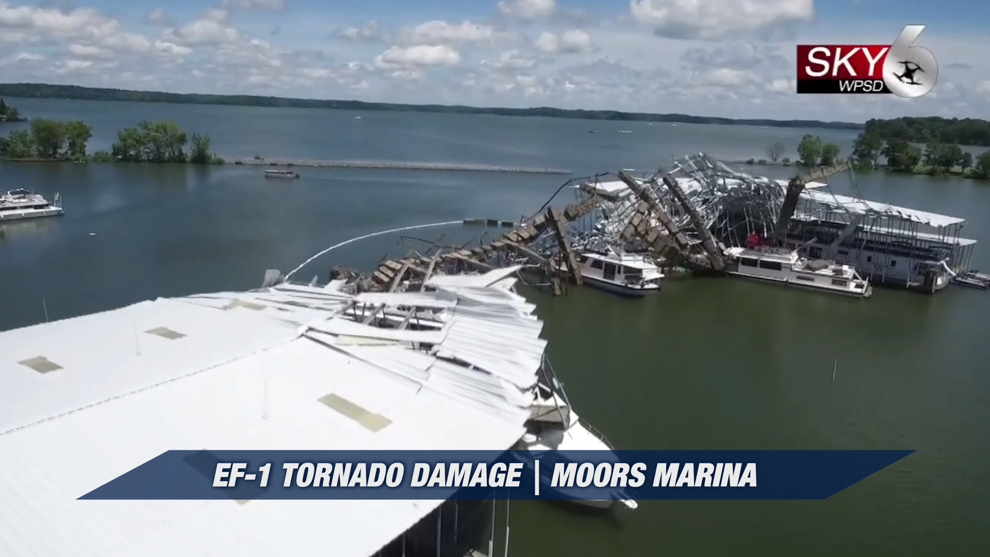 GILBERTSVILLE, KY — June of 2019 brought several severe weather events to the Local 6 area. Two of the most notable were on June 21 and June 23.
Sunday the 23rd was a mostly sunny, warm, and calm day that quickly turned active after the middle of the afternoon. A squall line developed in central Missouri and tracked eastward across the entire Local 6 region. That brought damaging straight-line winds and even a few brief tornadoes — one of which directly hit the Moors Marina in Gilbertsville, Kentucky.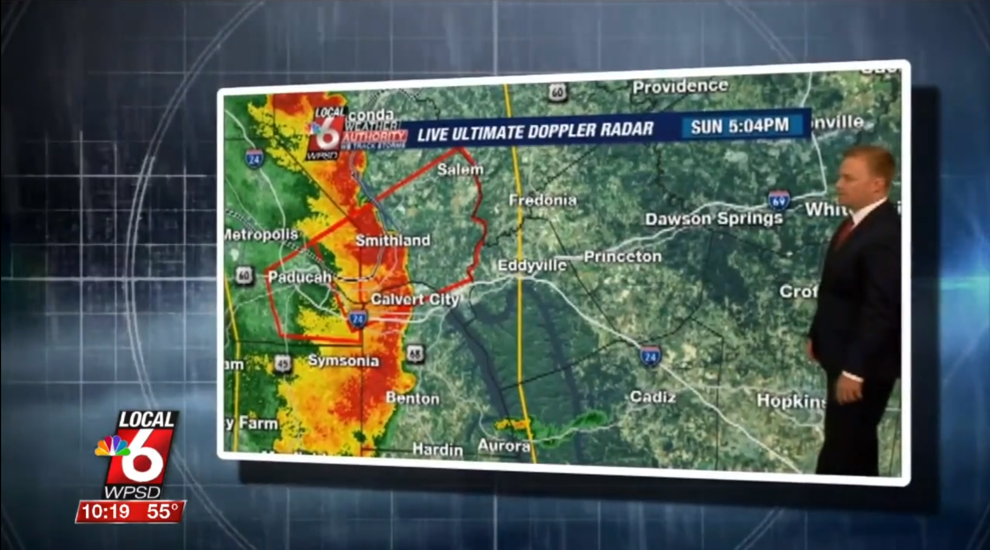 Damaging winds up to 70 mph occurred as a squall line blew threw the region. Multiple tornadoes also touched down, causing the damage seen below to the Moors Dock on the lake.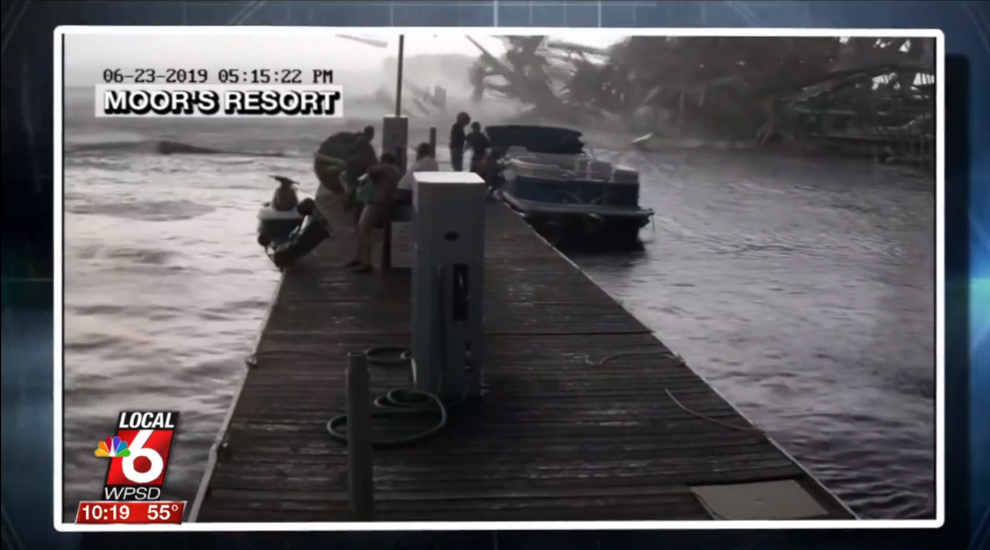 This string of events serves as a sobering reminder that severe weather can come in many forms, and damaging straight-line winds often can cause more widespread damage than an actual tornado can.
With the chance of severe weather, it's important to be prepared. That's why we're putting together a 30-minute special, "Tracking the Storm" that airs Saturday. All this week, we're looking back at last year's severe weather season and how we keep you safe. To see our other stories leading up to Saturday's special, click here.