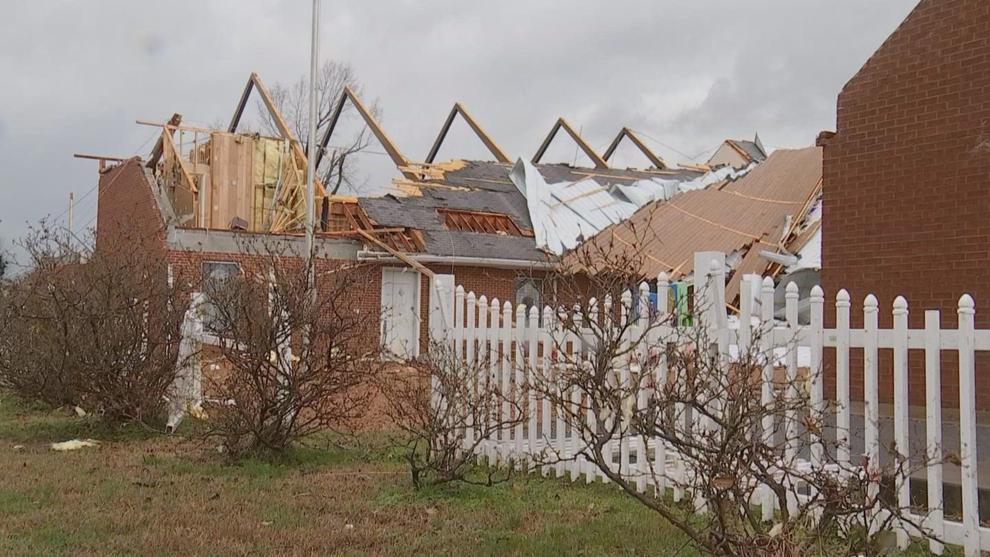 The Local 6 Weather Authority is preparing you ahead of severe weather. Our 30 minute special "Tracking the Storm" airs Saturday night.
All week leading up to that special, we're look back at last year's active severe weather season and showing you how the Weather Authority will track storms again this spring.
We're taking a look back at the miracle of Mt. Zion.
"I certainly want to acknowledge and make very clear that the almighty hand of God has provided safety to our community," McCracken County Sheriff Matt Carter said in a news conference. Those powerful words came after surveying damage at Mt. Zion Baptist Church.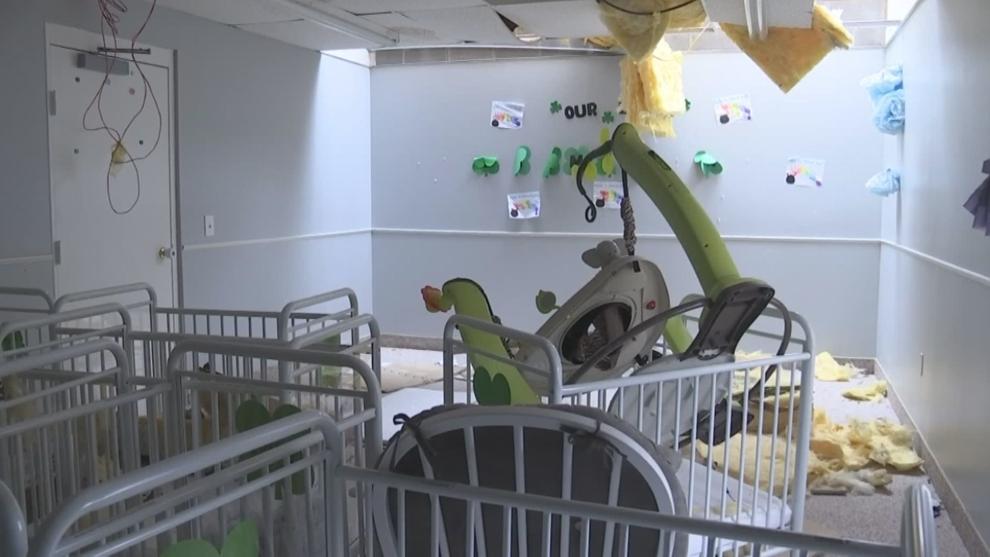 Forty preschoolers and 10 adults were inside the building when the tornado hit in May 2019. "But none of us even had a scratch on us," said Mt. Zion preschool director Michelle Rushing. 
Rushing and the staff took quick action when the tornado warning was issued.
"Our notice came through from WPSD at 10 after 9. We went ahead and got all the kids to the safe room," Rushing said.
As they took shelter in a room with concrete block walls, an EF2 tornado with winds up to 125 mph was forming just a few miles away. It would be the strongest tornado in Kentucky in 2019.
With students secure, Michelle and church secretary Emma Chapman gathered others in the safe room. "It's amazing how fast the weather changed that day. It went from sunny to horrible in a matter of minutes," Rushing said.
Chapman said they almost didn't make it to the safe room in time. "We hit that door," she recalled. "We felt the wind on our legs, and we knew it was hitting."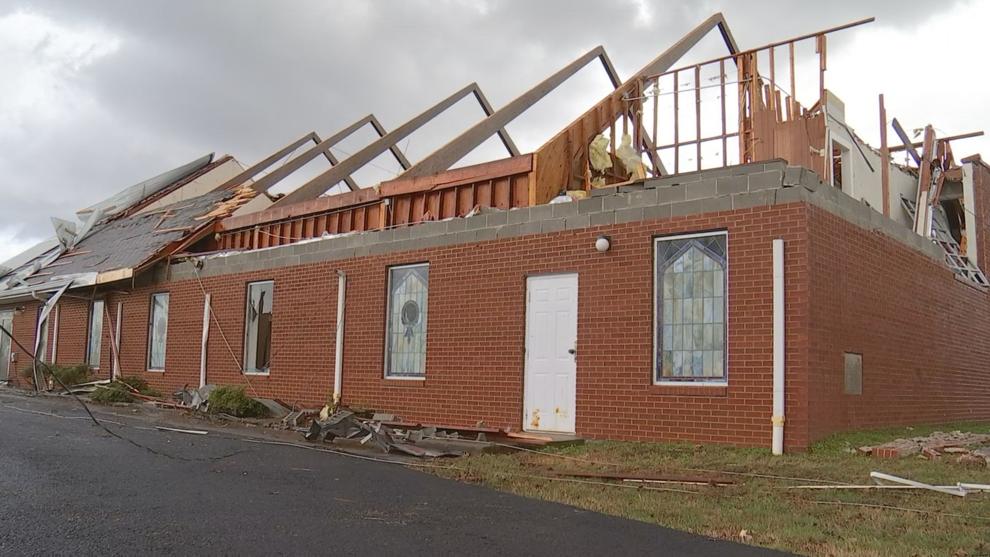 Rushing said the tornado nearly sucked them out of the building. "Somebody got Emma and I through that door that day," she said.
Emma's daughter, a preschooler, was in that room too. With the tornado raging around them, her motherly instincts kicked in. "It was surreal just to know that was all happening outside, and your baby is right there. I thought if the roof comes off of this, how many of them can I put underneath me to protect?" she said.
As they took shelter, the storm barreled across McCracken County.
A McCracken County deputy who headed out to help people ended up right in the middle of it all.
"I saw trees coming up out of the ground and flying through the air and power lines coming up laying down over the road," Deputy Ryan Willcutt said. "I saw debris flying around spinning around my car. Spun my car to the side. I just kind of put my head down, covered my head, and prayed for the best."
The tornado continued on a 16.7-mile path from near Cunningham, all the way to the west end of Paducah, where it caused damage to several of the businesses in the area around Kentucky Oaks Mall. Once the tornado passed Mt. Zion, it didn't take long to realize how bad the damage was.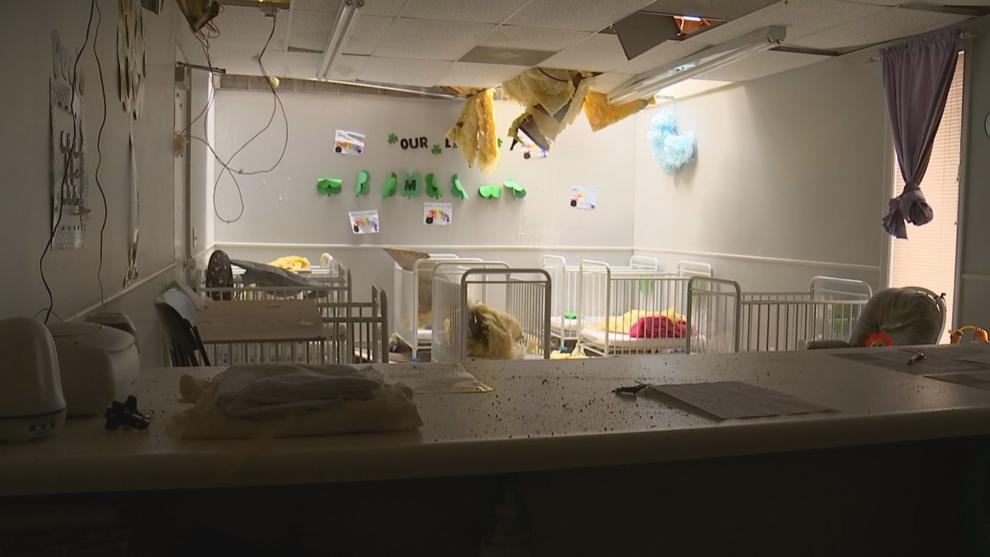 "It looked like a bomb went off," Rushing said. The tornado ripped the roof off of the church's sanctuary, while splinters and debris littered the building. She said the hardest part was seeing the damage where the children were before they were taken into the safe space where they were protected. "There was a big hole in the nursery. The nursery was awful," she recalled later. "I don't like talking about it. I should be used to it by now."
It was a day where planning and preparation paid off, and likely saved lives.
"This could have been an extremely high fatality rate, and we're very fortunate with only one minor injury," Carter said.
For more of our "Tracking the Storm" stories, click here.