We are tracking the potential for wintry weather to impact at least parts of the Local 6 area this evening, with some snow accumulation and black ice possibly leading to travel impacts. 
Right now, it appears the best chance for accumulating snow will be in portions of southern IL and southeast MO, where a period of snow will last a bit longer. Areas along and north of a line from Cape Girardeau to Vienna to Harrisburg have the best chance to pick up 1-2" of snow, with some isolated 3" totals possible. Amounts will decrease farther south, with an inch or less likely along the Ohio River, and little to no snow accumulation over most of western Kentucky.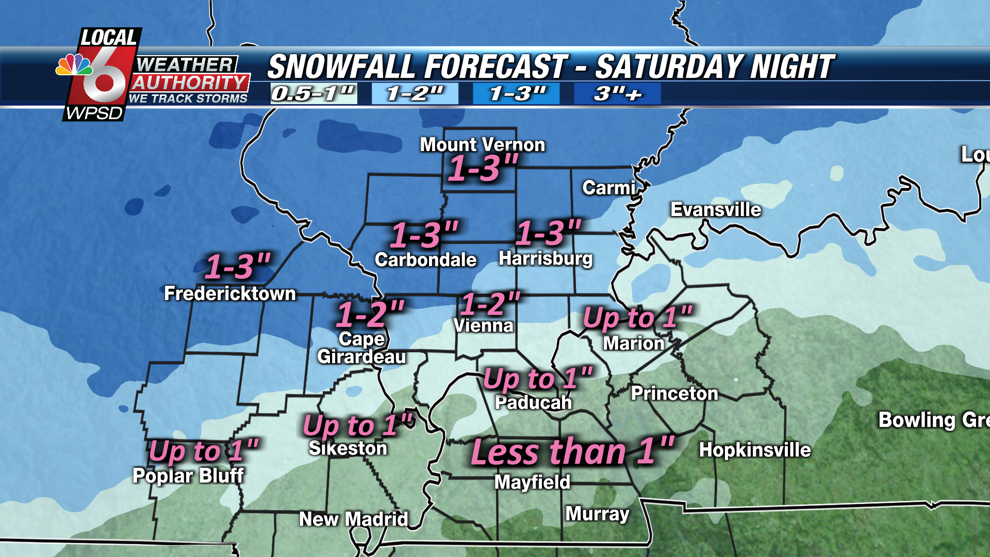 Precipitation will likely start off for most of us as rain in the afternoon, transitioning to snow gradually from north to south as colder air moves in this evening. Here is when we'll likely be seeing that transition to snow: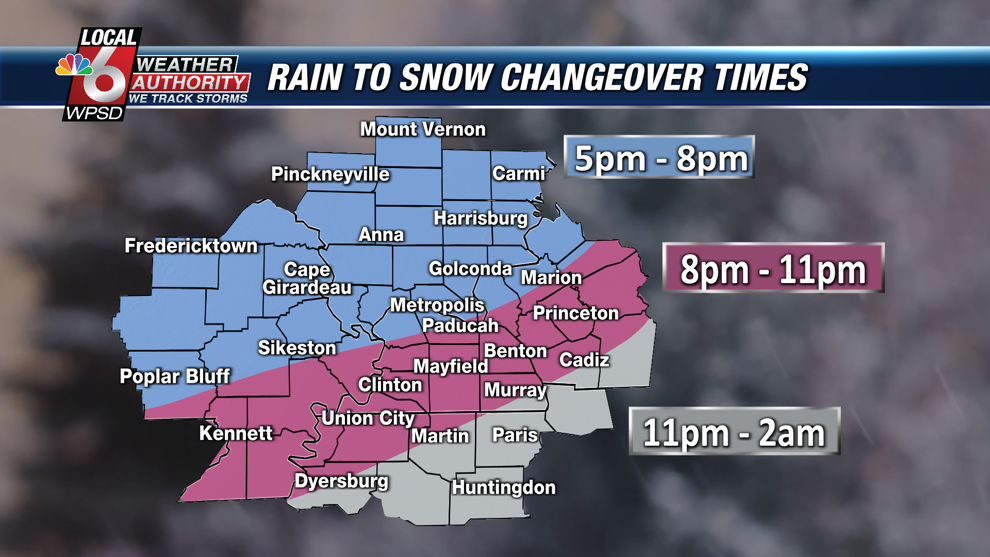 Here is a snapshot of what conditions may look like through Saturday night.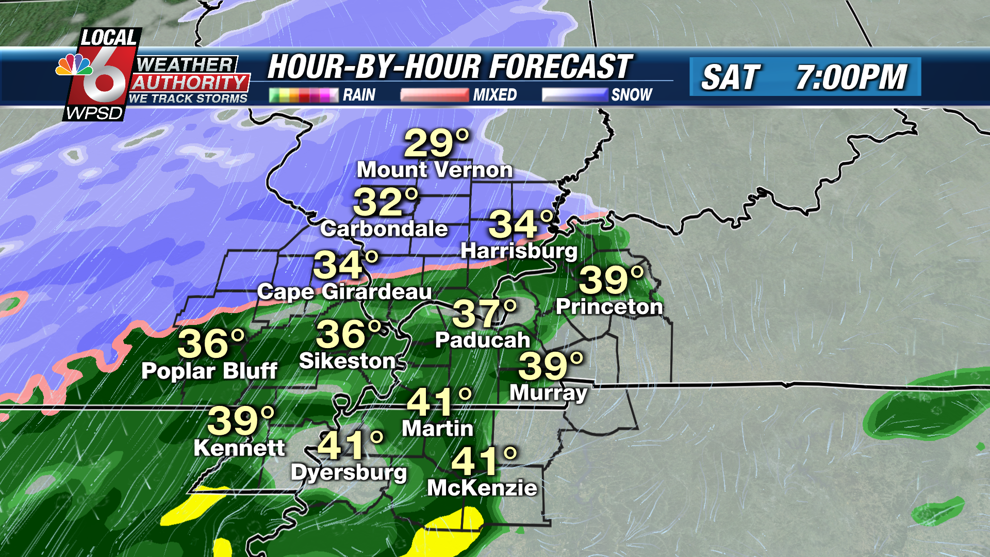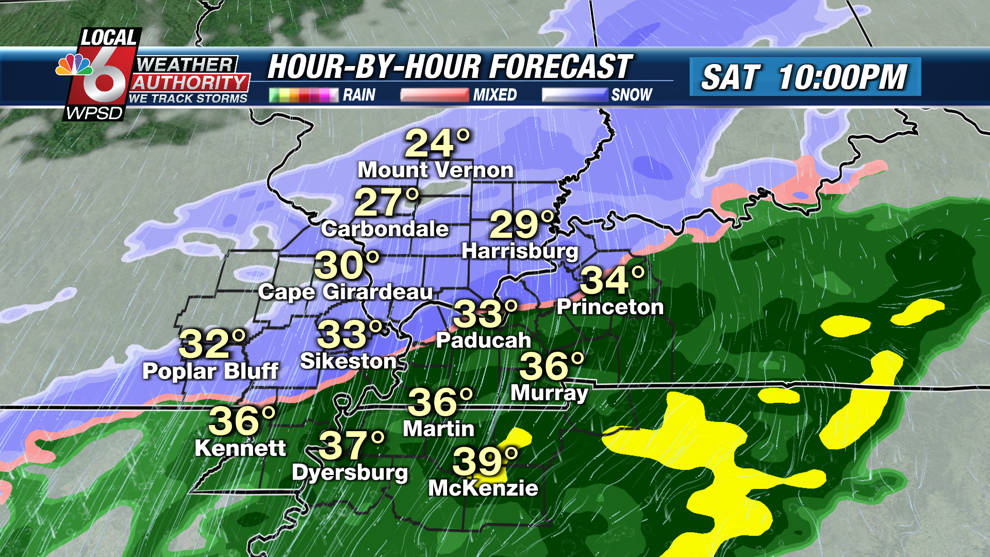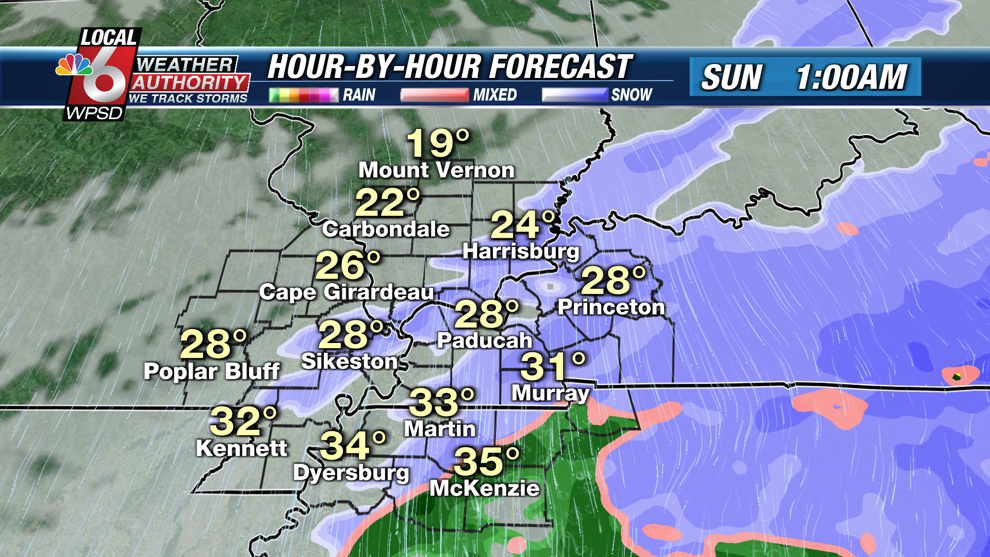 Even in areas that do not pick up much snow, there could still be some potential for black ice to create slick spots on roads and walkways. Bitter cold air will be moving in, possibly fast enough for moisture to freeze before it has time to dry out. 
Temperatures by Sunday morning will be much colder, with lows in the teens and 20s, and wind chills as low as the single-digits for many of us.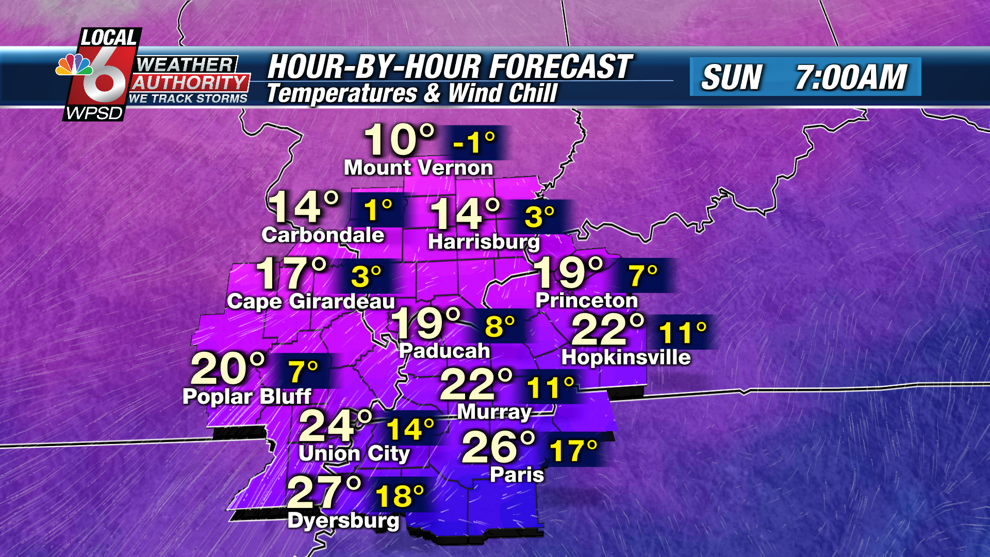 Those temperatures are trending colder again for the rest of the day Sunday, especially in areas where we end up with some snow on the ground. Much of the northern half of the area will stay below freezing through the day.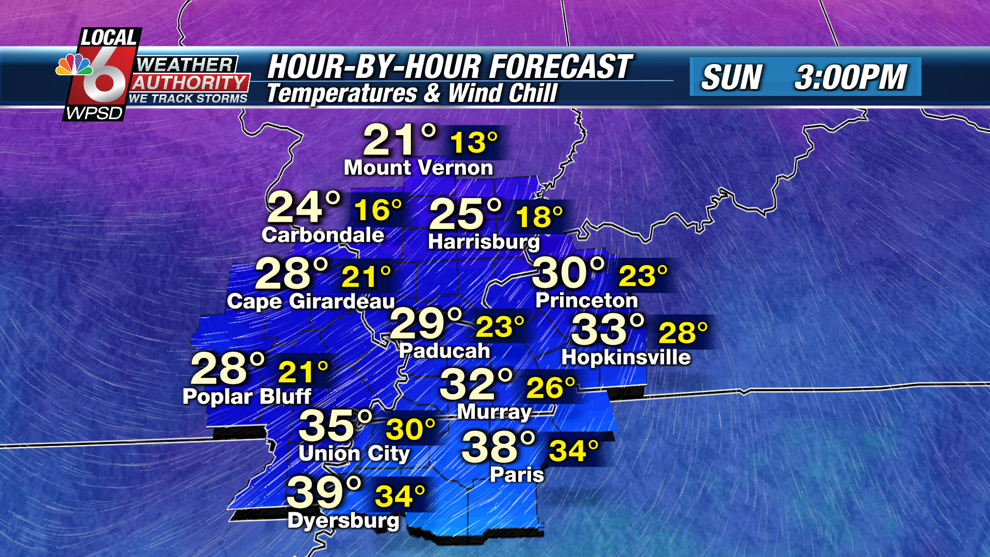 Be sure to stay with WPSD Local 6, The Weather Authority, as we track this storm system.