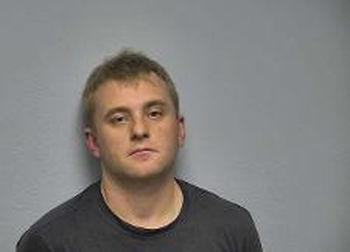 PADUCAH, KY — Kentucky State Police Post 1 says a traffic stop led to a drug trafficking arrest in Paducah. 
In a news release, KSP says troopers began conducting surveillance outside a Paducah home after receiving a tip that activities revolving around illegal drugs could be going on there. While there around 11:15 p.m. Tuesday, troopers saw a truck leave the home. Troopers say they saw the truck commit multiple traffic violations, and so they pulled over the driver, 27-year-old Robert B. Vanzant. 
The release says troopers smelled marijuana, so they searched the truck. Inside, troopers say they found a small amount of suspected marijuana, a pipe and a small amount of suspected meth. 
Then, KSP says troopers got a warrant for Vanzant's home on Georgia Street, which the law enforcement agency notes is directly across the road from Morgan Elementary School. There, the news release says troopers found digital scales with drug residue, small baggies with suspected meth residue, marijuana and a .223 caliber pistol.
Vanzant was arrested on charges of trafficking a controlled substance within 1,000 feet of school, first-degree possession of a meth on the first offense, possession of drug paraphernalia, trafficking less than 8 ounces of marijuana on the first offense. Each of those charges is firearm enhanced. Vanzant was also charged with multiple traffic offenses stemming from the traffic stop.