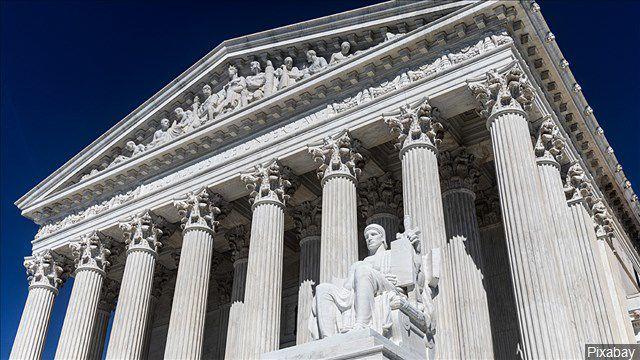 (CNN) — President Donald Trump asked the Supreme Court on Friday to put on hold House subpoenas requesting his financial documents from two banks in the latest case concerning Trump's personal records to reach the high court.
Trump's personal lawyers called the subpoenas "extraordinarily broad" and said they "target financial institutions that the President, his businesses, and his family used long before his election to office. They seek documents reaching back more than a decade, cover individuals who have never held government office (including minor children), and seek virtually every financial detail that the institutions might have about Applicants' private affairs."
In all, three separate cases pertaining to Trump's records — two of which concern House subpoenas — are before the justices. No documents are expected to be released until the Supreme Court acts.
The cases are at different stages and it is unclear how soon the court might issue an order or agree to take up one of the challenges.
The justices are in the middle of a blockbuster term considering cases on abortion, the Second Amendment, immigration and LGBT rights. If the court is going to add a case concerning Trump's records to the docket this term, it would likely have to act by mid-January.
The latest filings concern subpoenas that the House Intelligence and Financial Services committees issued to Deutsche Bank and Capital One asking for a variety of documents from the President, members of his family, the Trump Organization and several affiliated entities. Trump's lawyers are seeking to block the subpoenas from going forward.
A federal appeals court allowed the subpoenas for most of the documents to go forward earlier in the week, but agreed to put the ruling on a seven-day hold so that Trump could ask the Supreme Court to step in.
"Unquestionably, disclosure of the financial records sought by the Committees will subject [Trump's] private business affairs to the Committees' scrutiny," the 2nd U.S. Circuit Court of Appeals held on Tuesday, "however, inquiry into private affairs is not always beyond the investigative power of Congress."
The court said the "interests of Congress in pursuing the investigations for which the challenged subpoenas were issued substantially overbalance the privacy interests" of the President.
The ruling was the latest loss that Trump has sustained in court. Other courts have ruled against him in cases concerning a House subpoena to his longtime accounting firm, Mazars USA, as well as a subpoena from a New York grand jury.