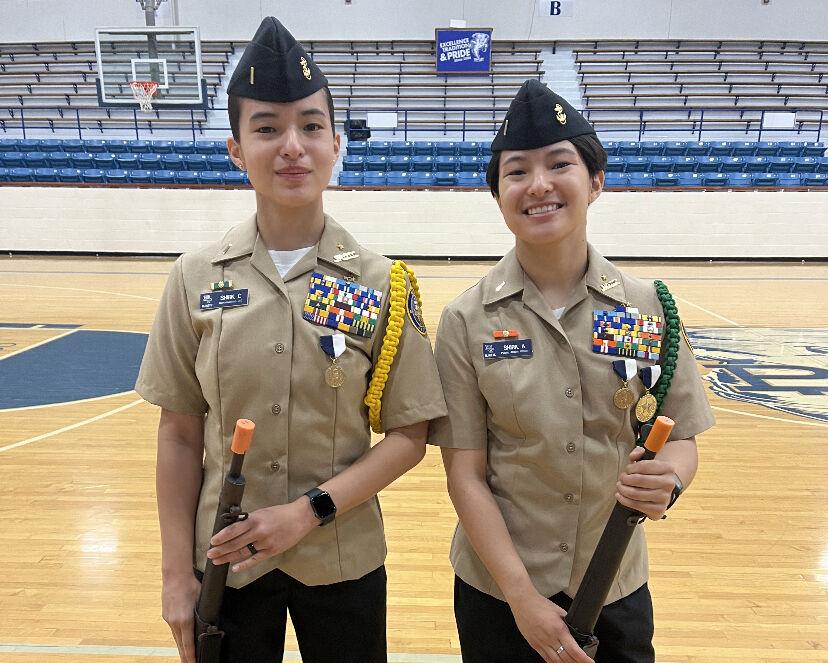 PADUCAH — Twin sisters are proving they're ready to serve their country, taking part in two prestigious military programs this summer.
Clare Shirk was accepted to the U.S. Naval Academy (USNA) Summer Seminar, while her sister, Audrey Shirk, completed the Coast Guard Academy Introductory Mission (AIM) program. They are some of the only students at Paducah Tilghman High to ever attend. Their father's been a big inspiration, but as you'll see, the Shirks have made service and sacrifice a family legacy.
They were called out for a job well done.
"Our Honor AIM graduates are Audrey Shirk and Julia Little," said an official with the Coast Guard Academy's AIM Program during an awards ceremony this summer.
Her sister received an individual award as well. Both Clare and Audrey "aim" to succeed.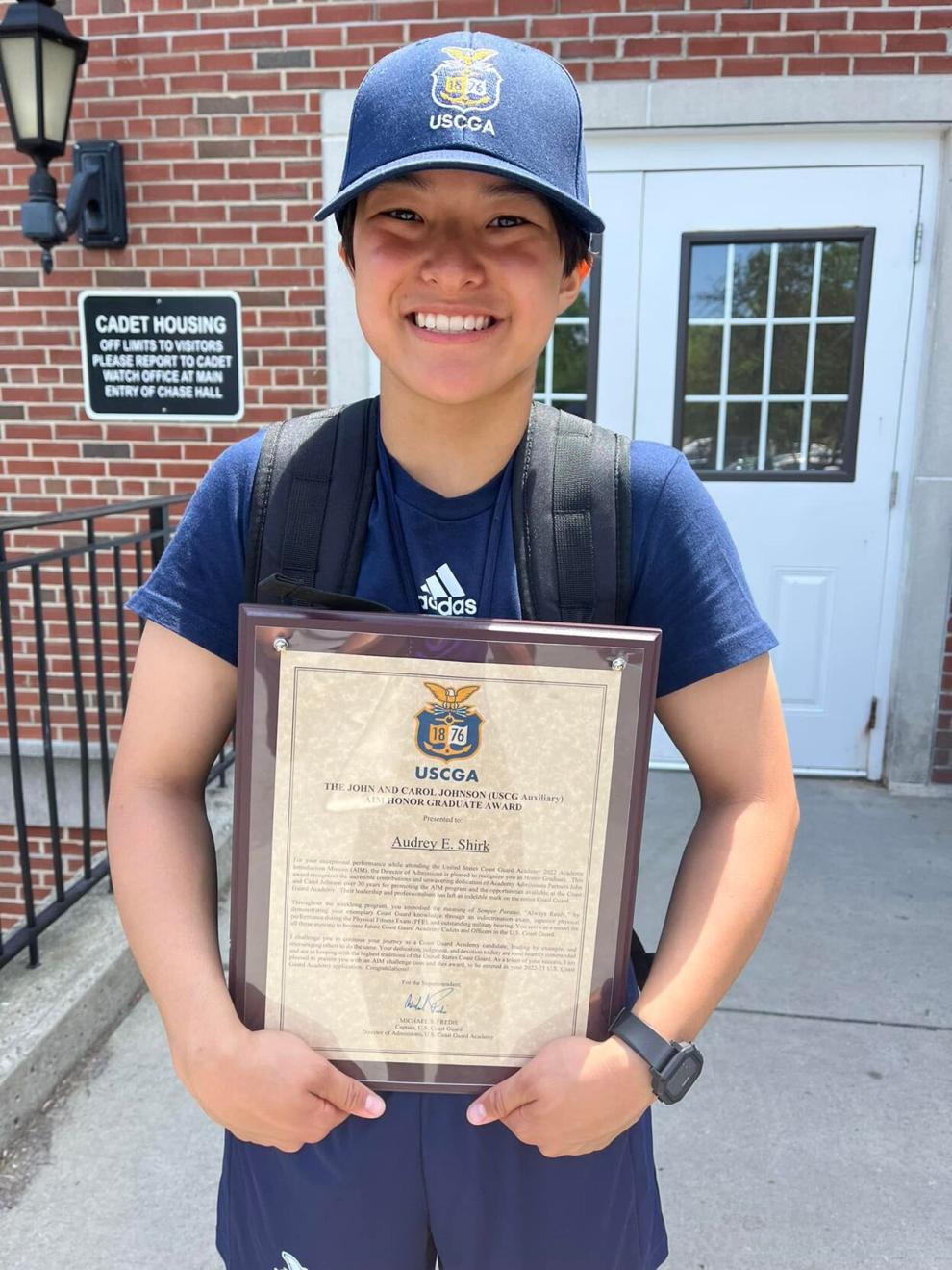 "During this week I found my why and I found out who I am," Audrey said of her experience at AIM.
"I was a little menace," Clare said with a laugh, recalling the effort she put into USNA Summer Seminar. "I sounded off. I was motivated."
These sisters are close.
"If we're apart for too long, we just get so silly," Clare said.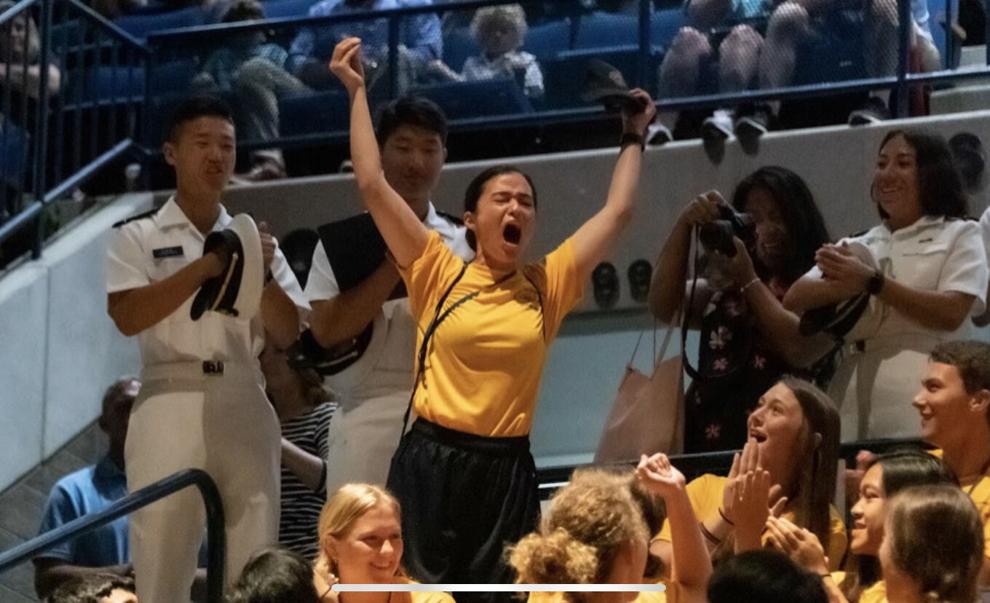 "The longer it is, the worse it gets," Audrey said, laughing.
"The further apart, the worse the giggles get!" Clare said.
We caught up with them at Paducah Tilghman High School earlier this year. Both are members of the NJROTC. Clare hopes to join the Navy. Audrey, the Coast Guard. They share a love of serving their country, and they get it honest.
"What I was doing in the Navy with the Coast Guard is what I'm doing now, except on the civilian side," said their dad, David Shirk.
David is the chaplain for the Seamen's Church Institute in Paducah, serving mariners along our waterways no matter the person or need.
"That's my job, is to make sure that their spiritual needs are taken care of and their faith. And where they come from is just as important as my faith, as serving my faith," David explained.
Before that role, David served in the Navy. His dad served, too.
"Growing up, he was the one I kind of looked to. He was the one who inspired me to go into the military," David said. "My Uncle Floyd was a B-47 pilot."
David worked as a cryptologist, then chaplain.
"The chaplain role is really to serve those who are in service," he told me.
David eventually deployed overseas to Afghanistan, supporting the special operations soldiers on the ground.
"Bad things happened," David said of the reality in a war zone. "Comforting the unit because it was really hard when you lose a guy that you know and served alongside and all of a sudden they get shot, or step on an IED, or something to where it's very traumatizing."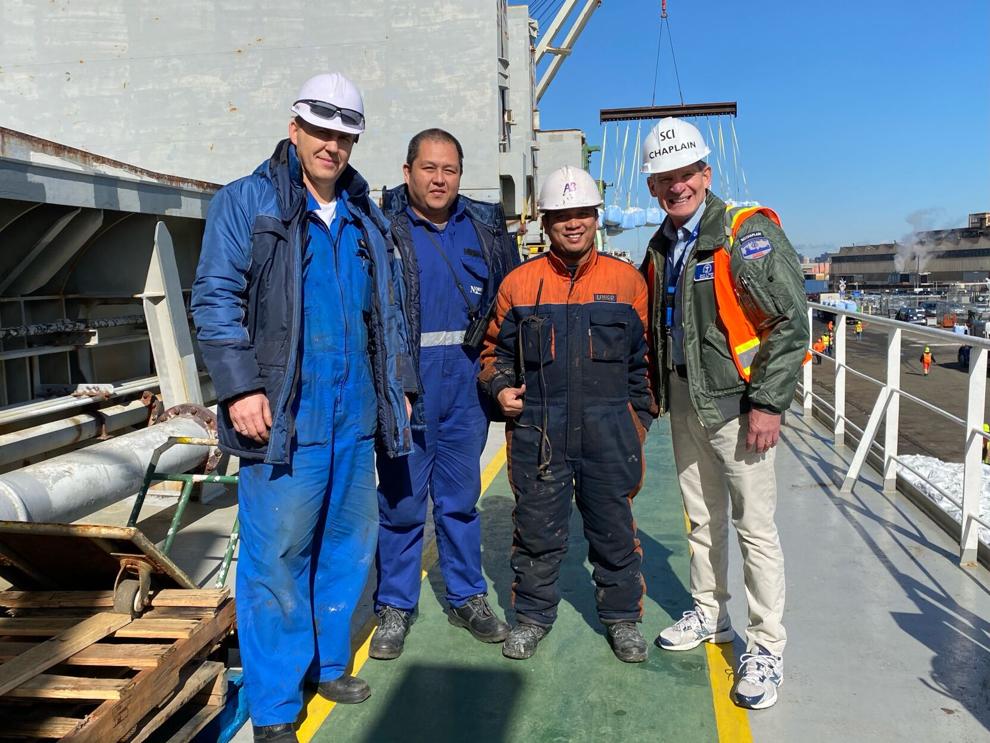 And through that trauma, they still have to go on. The mission continues.
"As a matter of fact, sometimes the next day that they gotta' push back out there," he said.
It's a weight he carries, and it wasn't the only difficult part of his mission. Back on the home front: his wife Bonny, son Evan, and the girls.
"All the times that the girls had something going on or that, I'd get told about it, but I just couldn't, I couldn't see it," he explained.
"We've done entire tours where we've not been able to live together for three years. So regardless of where he is, you always worry," Bonny said. "You have to put your faith in the people that he's serving with and know that they always have their chaplain's back. And they do."
The hardships shaped this family. These young women are tough. This summer, both proved just how tough they are. Clare and Audrey attended two prestigious programs. Clare was accepted to the U.S. Naval Academy Summer Seminar. Audrey was invited to attend the U.S. Coast Guard Academy AIM Program.
"During that week I lost my identity to find out who I am," Audrey said.
"It was probably one of the best, if not the best week of my whole life," Clare echoed.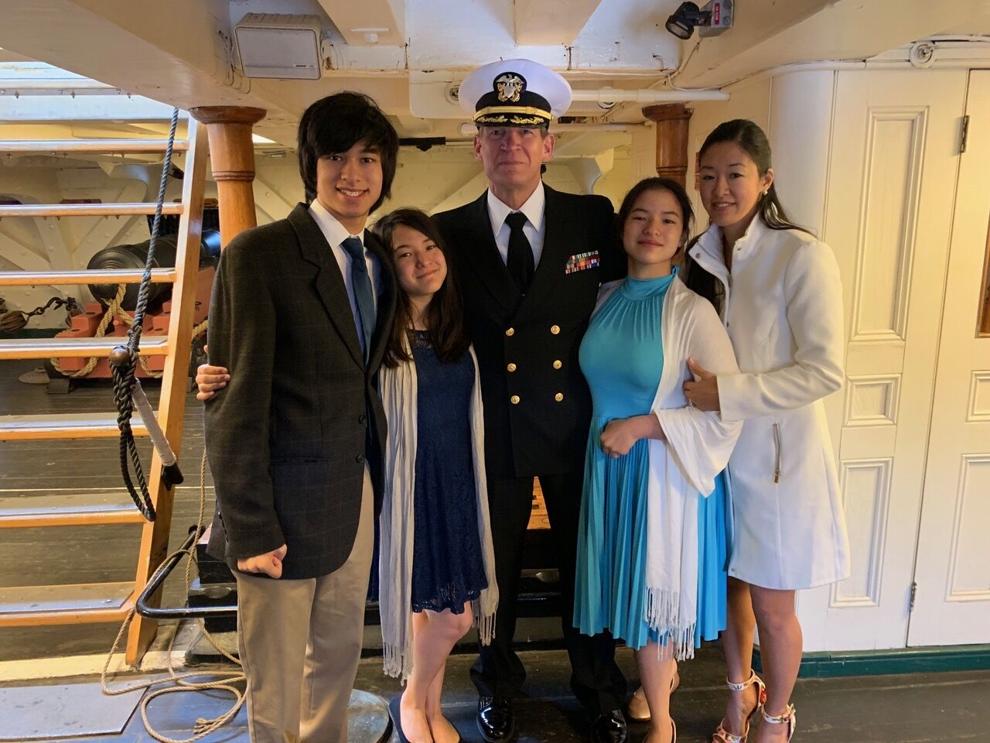 Both weeks were inspiring for these two, and full of challenges.
"You must stand at the position of attention, and you must keep a completely straight face," Clare said, describing some of what she endured at USNA Summer Seminar. "And they will be screaming at you and mocking you."
"Even though they're kind of breaking you down, they're building you up too," Audrey said.
"We really had to keep each other in our hearts, and then when we finally met up again, we just had so much to share," Clare said.
Both of their parents are understandably proud.
"Their commitment is to serving others and making sure others, that justice and mercy is out there. And they have such wonderful hearts," David said.
"Knowing how important service is, and how it's not something that just anyone can do," Bonny added.
Because to serve one's country requires sacrifice.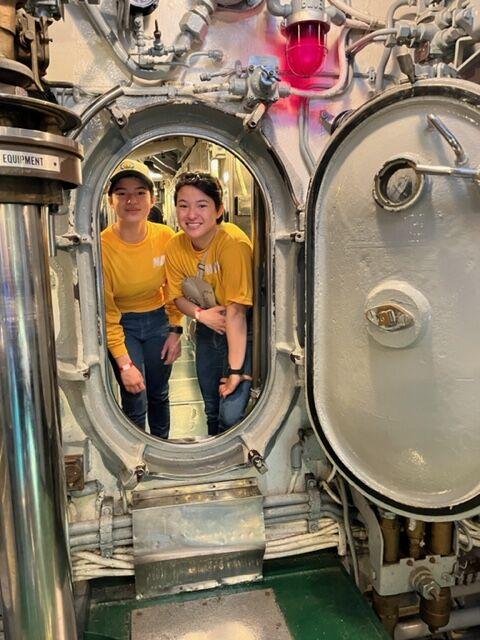 "I did exactly what I was hoping for. I made myself a part of something that's greater than myself," Audrey said.
"Why would I want anything else but this?" Clare said.
Both sisters were given individual awards. They were two of several hundred who were honored individually.
As we mentioned, David is the chaplain for the Seamen's Church Institute, which advocates for the personal, professional, and spiritual well-being of merchant mariners around the world.