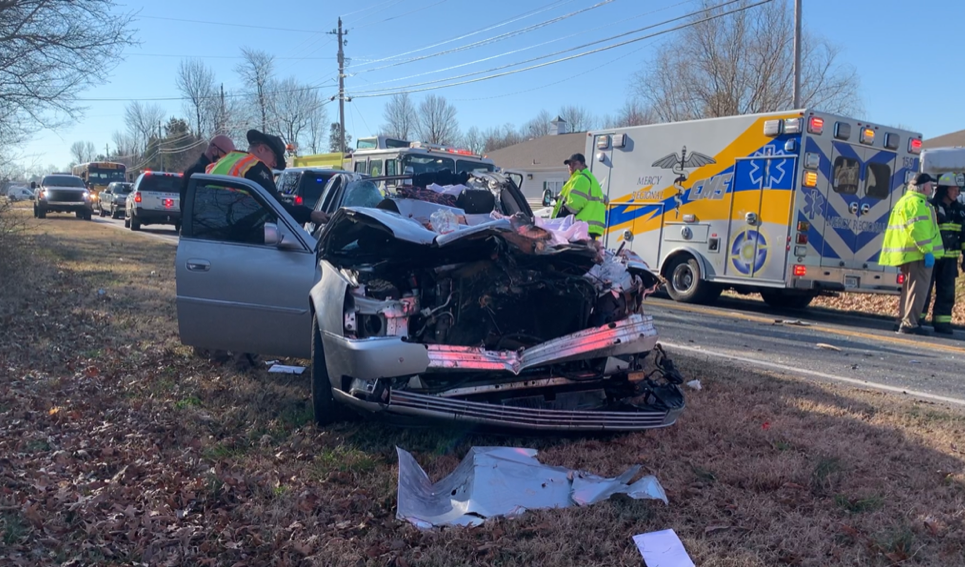 MCCRACKEN COUNTY, KY — Two men were hospitalized Wednesday after a car crashed into the back of a commercial boat that was being hauled on a trailer behind a pickup truck in McCracken County. 
It happened at the intersection of Bleich and Elmdale roads around 8 a.m. Wednesday. The McCracken County Sheriff's Office says 43-year-old Timothy Hill of Paducah was driving a 2009 Cadillac on Bleich Road when his car crashed into the rear of the boat, which was begin hauled by a 2015 Ford F350 truck. 
Deputies say the boat's outboard motors penetrated the cab of the car, and responders with Hendron Fire Department used mechanical means to get Hill out of the car.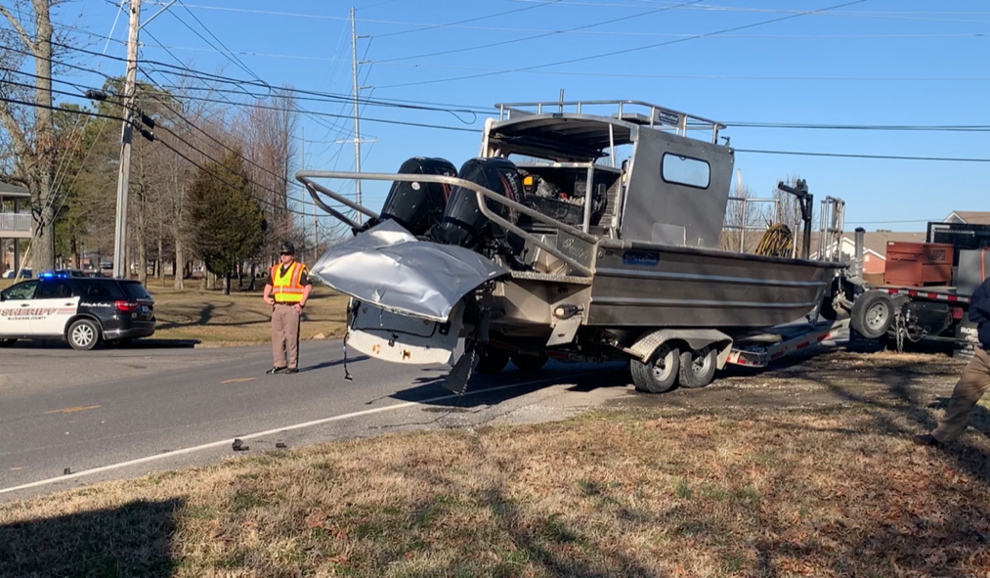 Hill and the man driving the F350, 29-year-old Christopher Jaeger of Wisconsin, were taken to local hospitals by Mercy Regional EMS. 
The sheriff's office says the men's injuries were not incapacitating.