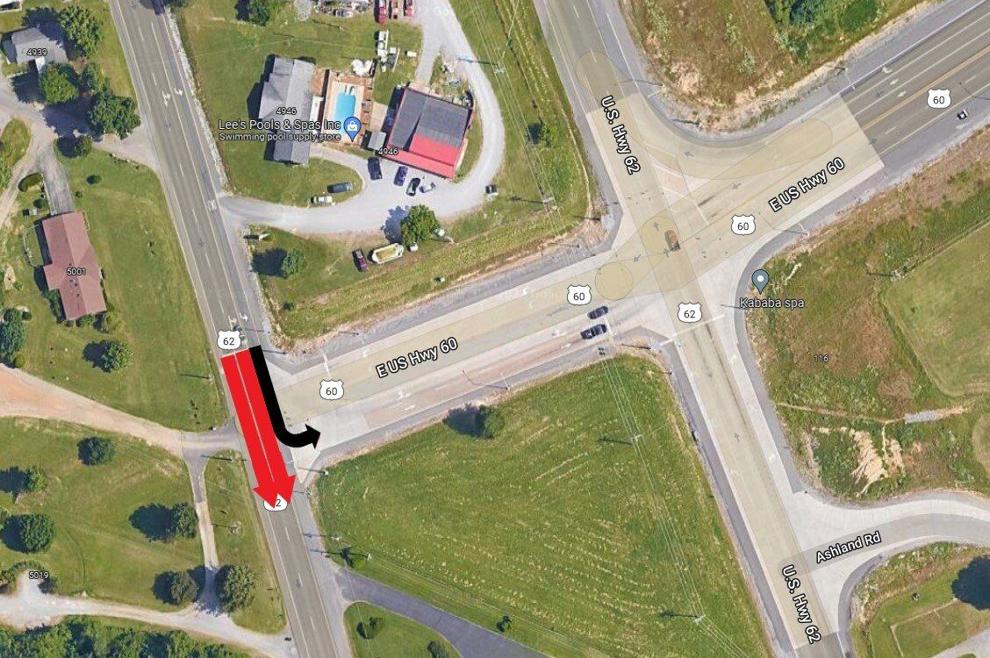 MCCRACKEN COUNTY, KY — The Kentucky Transportation Cabinet says it has eliminated a left-turn lane at the west end of the Ledbetter Bridge along U.S. 60 that crosses the Tennessee River in McCracken County. 
All eastbound traffic on U.S. 60 is now required to move to the single left-turn lane to enter the crossover to continue eastbound across the bridge into Livingston County, KYTC District 1 says. 
The change was made to reduce crashes at that location, after KYTC says a review found nearly all collisions at hat crossover were side-swipe crashes at the place where the two turns met. 
According to KYTC District 1, the review found nine crashes at that site over the past three years, including one injury crash.