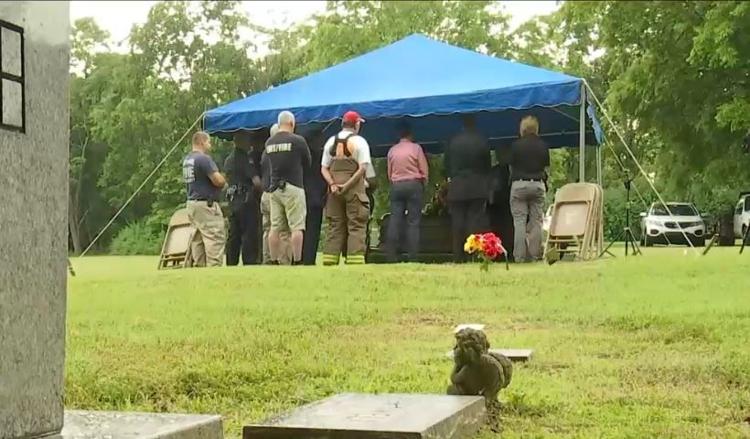 MCCRACKEN COUNTY, KY — In 2018, a man's body was found in the Ohio River in McCracken County near the U.S. 45 Brookport Bridge. By May 2019, his next of kin still had not been found and his identity was still unknown, so the McCracken County Coroner's Office held a burial service for him at Wilmington Cemetery.
At the service on May 29, McCracken County Coroner Amanda Melton said the burial did not mean her office had given up the search for the man's family. "This man has lived a life. We're going to assume that he has a family that's looking for him," she said. Melton arranged the service with the help of local law enforcement, firefighters, Lindsey Funeral Home, Wilbert Vault Company, Rose Garden Florist. J.W. Reynolds donated the grave marker.
Thursday, Melton announced that the man has been identified, and his family has been found. In a news release, Melton said the Kentucky Medical Examiner's Office, McCracken County Coroner's Office, NamUS Regional Specialist Amy Dobbs, the Louisville Metro Homicide/Missing Persons Unit, and McCracken County Sheriffs Department worked exhaustively to learn who the man was.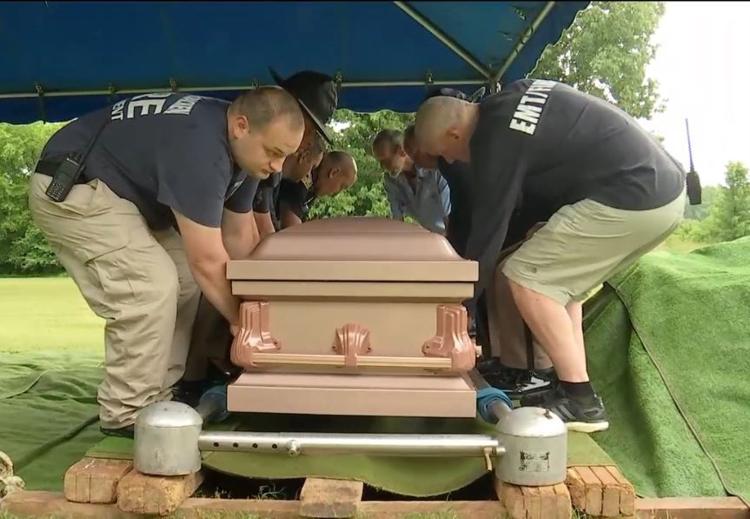 The release says the man was identified as an 84 year old from Louisville through NamUS — the National Missing and Unidentified Persons System — in November, and his family was contacted. He was reported missing in Louisville on Sept. 9, 2018. His body was recovered from the river in McCracken County on Sept. 18, 2018.
"I shared with this man's family that our community had done the very best they possibly could to honor their loved one," Melton said in the news release. "They have expressed their sincere appreciation, but wish to maintain their privacy at this time." Melton said the family has requested that the man's name be withheld from the public for that reason. His body has since been moved to Louisville, to be nearer to those who love him and mourn his death.
"These are cases that really stay with you," Melton said in the release. "We knew there was someone missing their loved one, but could not confirm his identity with the information we had at that time. I am thankful this family now has some answers."
You can watch Local 6's original story of the 2019 burial service in the video above.