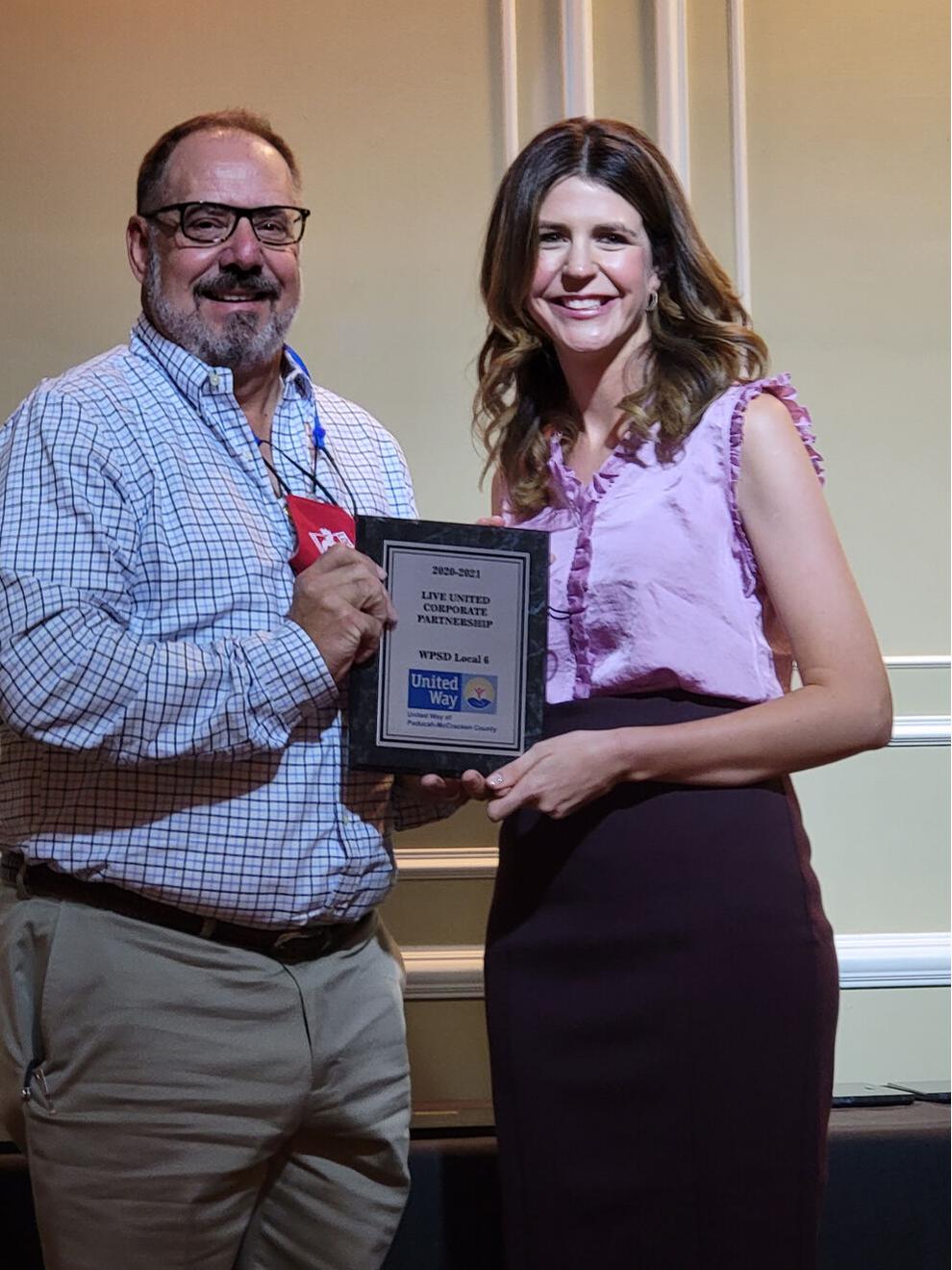 PADUCAH — The United Way of Paducah-McCracken County honored local businesses and individuals with Community Impact Awards during its Victory Celebration Thursday. 
Local 6 was honored to receive the Live United Corporate Partnership Award. WPSD Vice President and General Manager Bill Evans accepted the award on behalf of Local 6 during the celebration at Walker Hall. The award recognizes the stations role as a corporate partner with the United Way. 
Other 2020-2021 Community Impact Award recipients include:
— Overall Campaign of the Year: Computer Services Inc. 
— Live United Small Business Partnership: A&SG Film & Sound Makers
— Largest Campaign Increase: McMurray & Livingston PLLC
— New Supporter of the Year: Pine Bluff Materials
— Samuel S. Slone Employee Campaign of the Year: CSI Team - Emily Perrin, Mary Fryberger and Penny Knott
— Ladd Mathis Lifetime Achievement: Michael Muscarella
Individuals recognized with Community awards include:
— Live United Education: Amanda Farley 
— Live United Income: Billie Preston 
— Live United Health: Candace Melloy 
— Live United Youth: Jake Taylor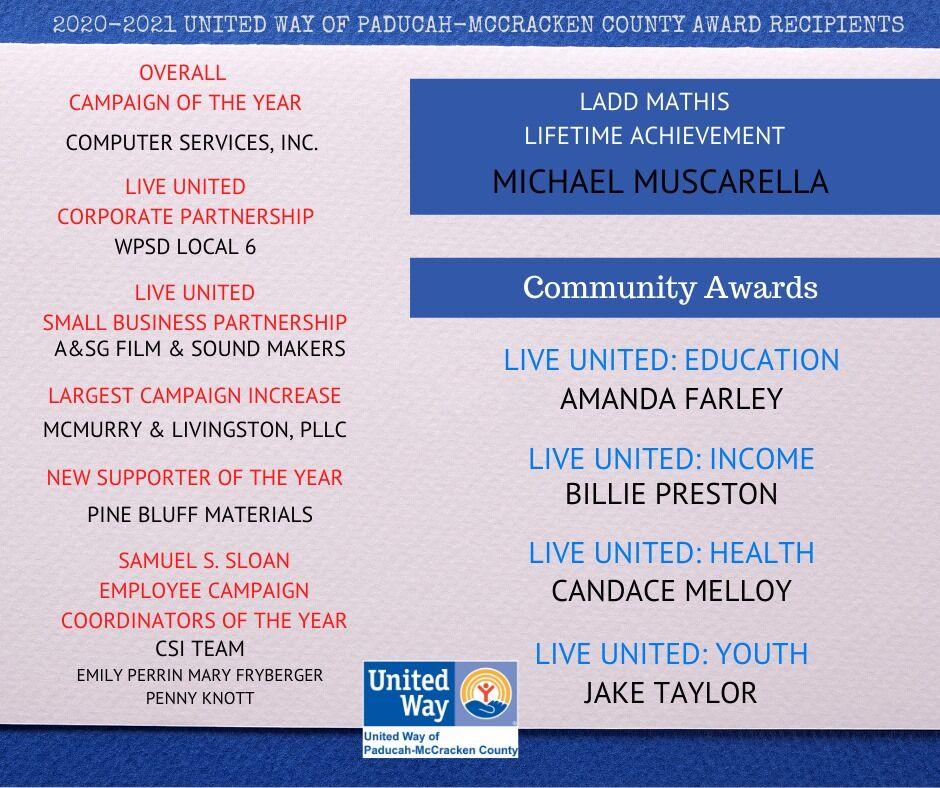 The United Way also held its Jackpot Raffle drawing during the Victory Celebration for the grand prize of $5,000. 
The winner whose name was drawn on Thursday is Carol Fristoe of Hickory, Kentucky. Local 6 streamed the drawing live online. If you missed it, you can watch the drawing in the video above. 
Thanks to everyone who bought a raffle ticket, thousands of dollars will go to 13 local agencies that partner with the United Way. 
"Because of this fundraiser, we were able to match those dollars through the Fred Paxton Challenge to our Community Foundation Endowment, so these dollars are going to turn into even more. We were able to raise over $44,000 with this fundraiser, so just thank you so much for helping us with this," United Way of Paducah-McCracken County Executive Director Betsy Burkeen said during the Victory Celebration. 
You don't have to wait for this annual fundraiser to give to the United Way of Paducah and McCracken County. For more information about the organization and those it supports, and to learn how to donate or volunteer, click here or call 270-442-1691.