PADUCAH— A truck crashed through the window of the Emerging Technology Center on the campus of West Kentucky Community and Technical College Saturday evening. 
WKCTC posted on their Facebook page that the truck crashed through the windows in the Cyber Cafe. 
WKCTC Vice President Shay Nolan says no one was injured inside the building. Nolan also says the ETC building appears to be "structurally sound" after the crash but contractors will be investigating on Sunday.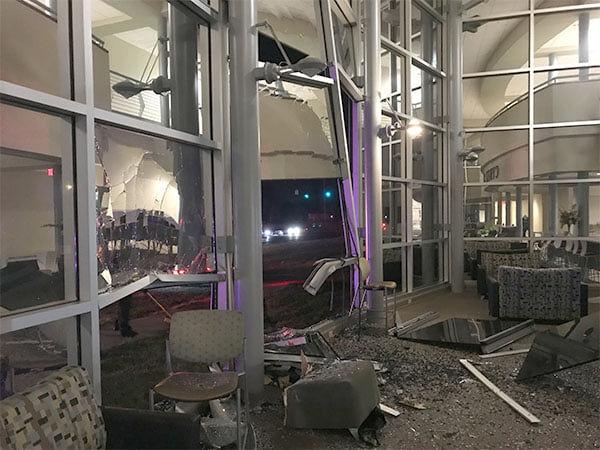 Police say there were four people in the truck when it crashed. The driver and three passengers were taken to hospitals. 
Police do not believe the driver was under the influence. The driver is not facing any charges. The Sheriff's department is still working to determine the cause of the crash.
WKCTC President Anton Reece thanks Paducah Police and first responders. 
"We're so fortunate that there were no serious injuries reported and fortunate to have such professional and responsive police and emergency personnel," Reece said.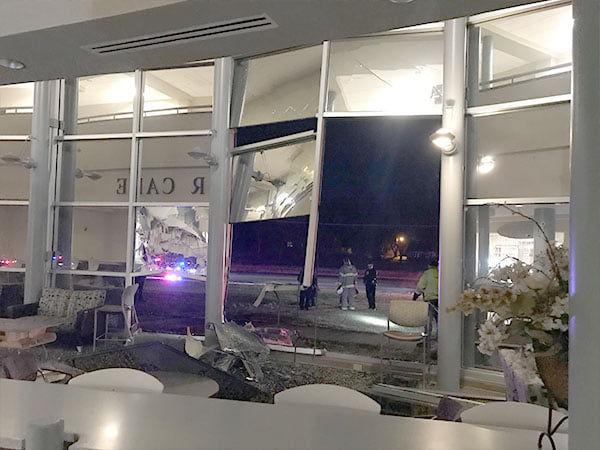 Nolan says the ETC building is expected to resume normal operations on Monday.