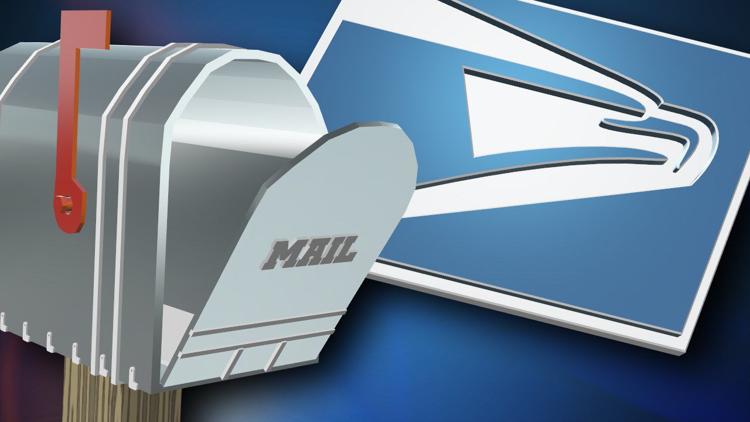 LOCAL 6 AREA -- COVID-19 has changed many daily routines, but the United States Postal Service says delivering mail and packages is not one of those changes. 
To help keep the public and employees safe during this time, USPS says they are adapting new delivery procedures that help them practice social distancing. USPS says they will continue to follow the strategies and measures recommended by the CDC and public health departments. 
USPS says if a delivery requires a signature, your mail carrier will knock on the door instead of using the doorbell. They will also keep a safe distance and instead of asking for a signature on the mobile device, they'll ask for a name. Then the carrier will leave the mail or package in a safe place for you to get. 
USPS asks customers not to approach a carrier to take a delivery, instead, allow the carrier to leave the mailbox area before going to get your package. 
More so, children should be encouraged to not approach a postal vehicle or carrier. 
Additionally, USPS says anytime children are home during school closures, incidents of dog attacks on postal carriers generally increase.
USPS says they want to make sure carriers are safe and out of harm's way while making sure your mail and packages get to you. 
Therefore, USPS is asking pet owners to wait for the carrier to leave before opening the door to get their mail or package. They say dogs have been known to slip around their owner while the door is open to attack a carrier. 
USPS is asking for you to keep your dogs restrained and/or kept in another room so mail carriers can safely make personal deliveries. If pets are outside, USPS asks that they are on a leash or otherwise contained and under the control of the owner. 
IMPORTANT NOTE:
The CDC, WHO, as well as the Surgeon General have indicated there is currently no evidence that COVID-19 is being spread through mail and packages.