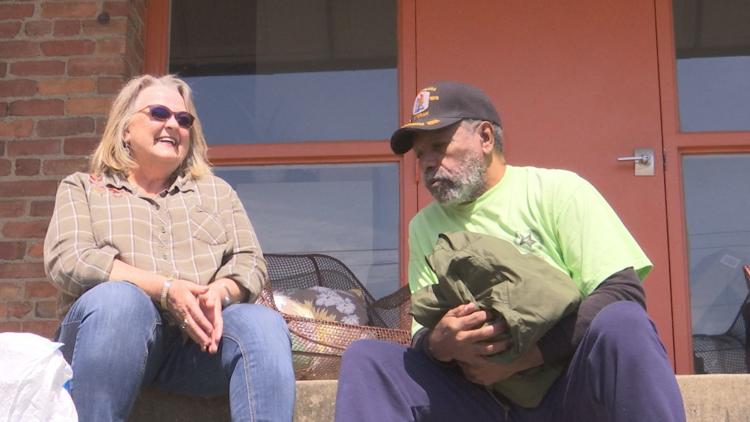 PADUCAH — Local 6 first introduced you to James "J.J." Jernigan in a Service & Sacrifice report earlier this year. 
J.J. is an accomplished veteran living with dementia. He has received the Purple Heart and a Quilt of Valor for his service.
Since then, he's found a new way to help others during this pandemic: by donating clothes to be recycled into masks for the military.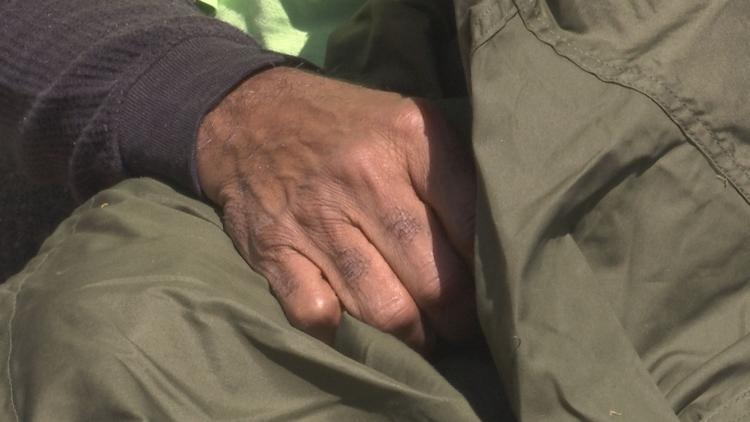 If there's one thing you need to know about J.J., it's that he loves his wife, Sandy, and his country.
He and Sandy are donating a bag of olive green clothes to be recycled into masks for the military.
The clothes come from their now-closed military shop.
"I have a lot old stuff left so, I'm so glad that it could go for a good cause, 'cause it's just sitting their in my basement," said Sandy. 
J.J. has dementia. Sandy said though he does not understand much of what's happening right now with COVID-19, he is still pitching in.
"The way our life is right now and the world, and how everything, you know, has kind of just slowed down and stopped, so definitely this is going for a good cause," said Sandy.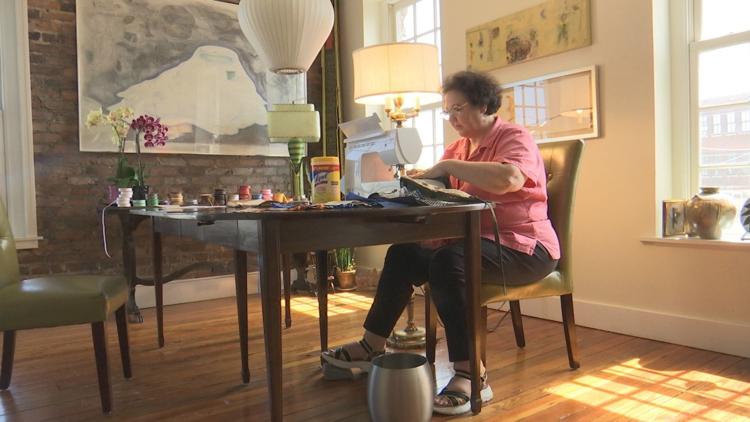 Inside the building behind them, their longtime friend Ruth Baggett sews together a prototype of the mask.
"I'm not a sewer. My mother taught me when I was young, but I didn't even own a sewing machine," said Baggett. "But when the need arose, I went to Walmart and bought a quick machine."
For days, she has sewn masks for everyone.
Now, Baggett is sewing them for the military.
Once approved, she will make 30 masks, protecting military personnel from COVID-19, a job she could not do without J.J and Sandy.
"I thought of how much he gave of his life to the military and Vietnam, and how even though now he has the dementia, he's still saving lives," said Sandy.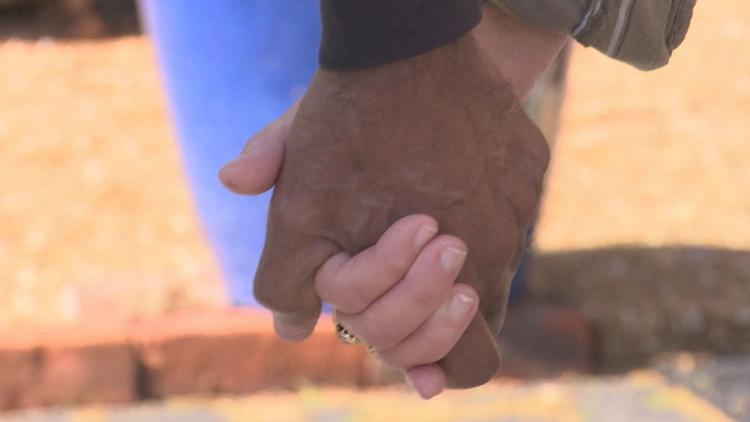 Saving lives and holding onto love during these uncertain times.
Baggett still needs olive green fabric to make more. The military is strict with what colors can be used. 
If you have olive green fabric you can donate to Baggett, you can contact the Ruth Baggett through her Facebook page.