MAYFIELD, KY — How do you plan to spend your 100th birthday? JT Vaughn spent it in his hometown of Mayfield, Kentucky, surrounded by family, friends and lots of red, white and blue balloons.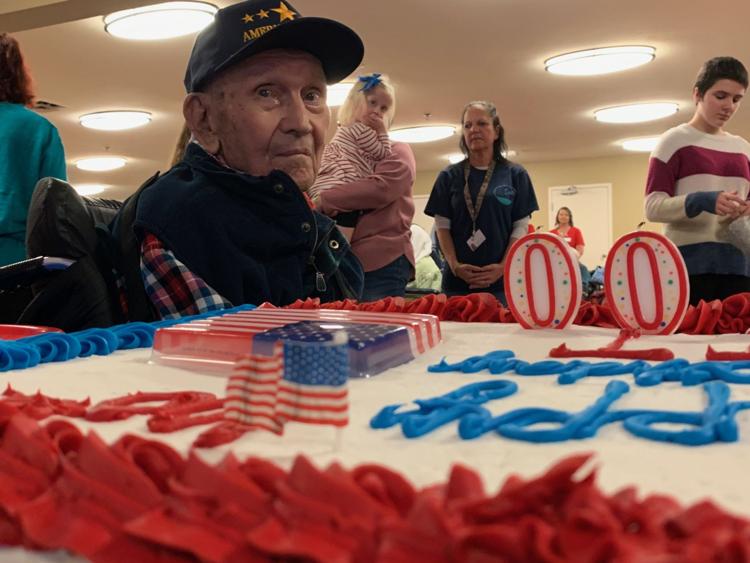 The American Legion presented Vaughn with a hat and a flag and thanked him for his service to the country.
Vaughn lives at the Green Acres Nursing Home in Mayfield. He served in the Navy for six years. His son and daughter say he was lucky to escape death twice while serving.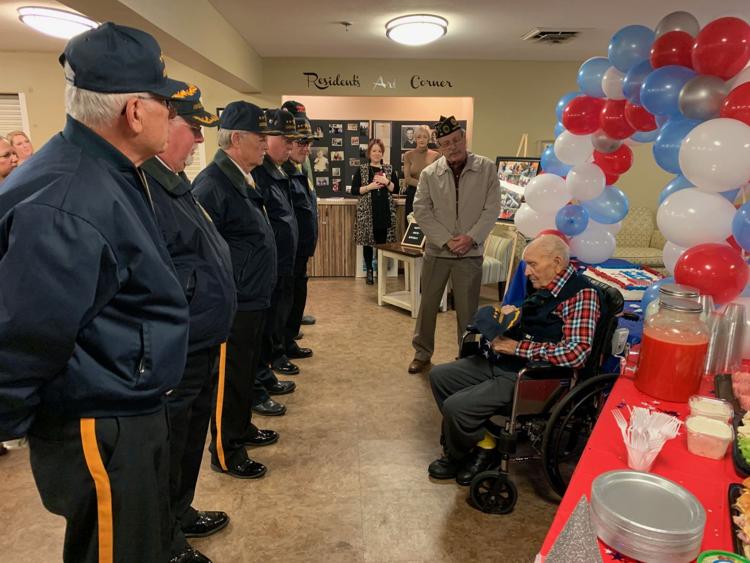 "He said he was setting in the number 2 engine room I think, and a torpedo about six inches around came through the side of the the wall about six foot from him, and went into the number one engine room and exploded. And it killed 21 men in there, I think, every one of them. And how it missed him I don't know. He was lucky. God was with him."
Vaughn's ship left Pearl Harbor the Friday before the attack on the U.S. naval base on Sunday, Dec. 7, 1941.