They're back after an exciting and emotional trip to Washington, D.C. Three local women took part in Honor Flight Kentucky's Operation HERoes, the first all-female Honor Flight in the state.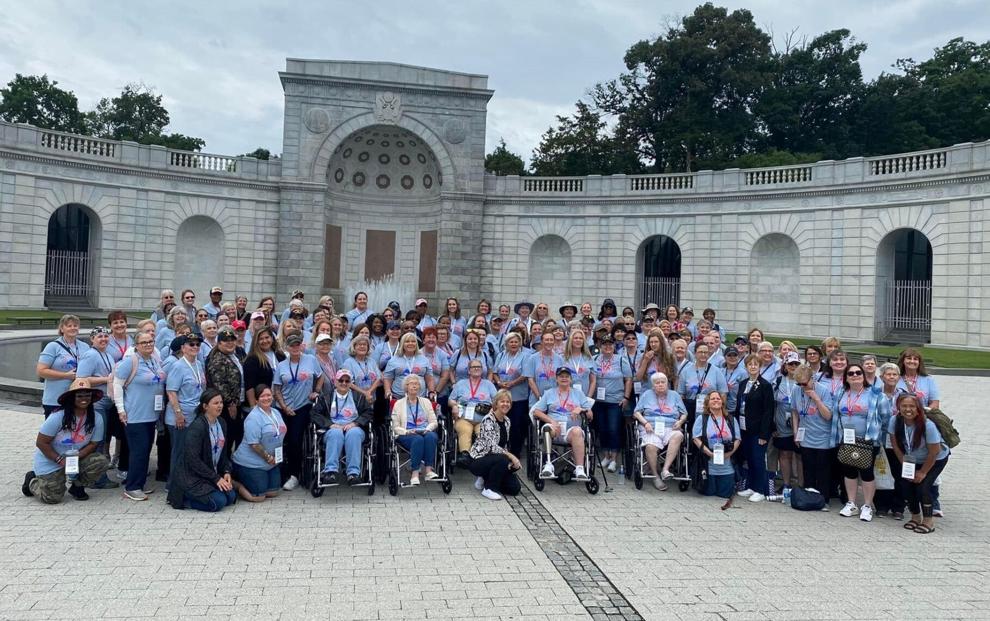 "I was one of the only females that was an instructor that taught the instructors," Gutting said of her service.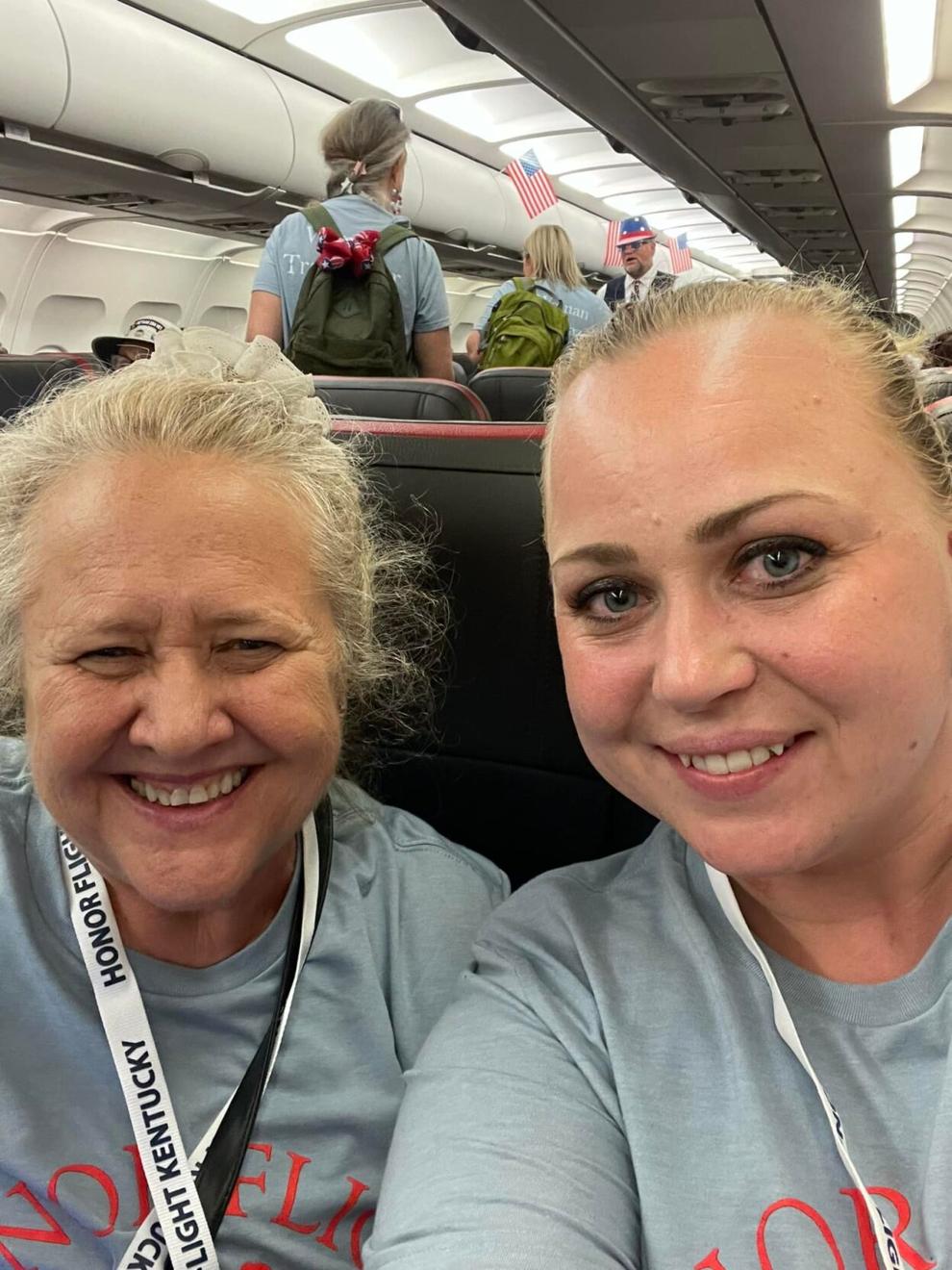 "I was in the 807th Combat Support Hospital. It was a MASH unit," Moore explained.
"I was a hospital corpsman," Robinson told me.
They're three women of 134 bound together by their military service and an unforgettable trip to Washington, D.C., with Honor Flight Kentucky.
"Through smiles and tears and laughter and crying," Robinson said of their shared trip. "The emotionalism of the entire experience was quite overwhelming, to realize we had sisters in arms who had experienced so much of what we did."
"I think maybe the most impacting, only because of what all was involved, was the Tomb of the Unknown Soldier," Gutting said of one of their stops, Arlington National Cemetery.
"When you look out at all the white crosses in Arlington, and I had been to D.C. before, but I had never really thought about it like that. All the soldiers that had given their life, their very life for our country," Moore said.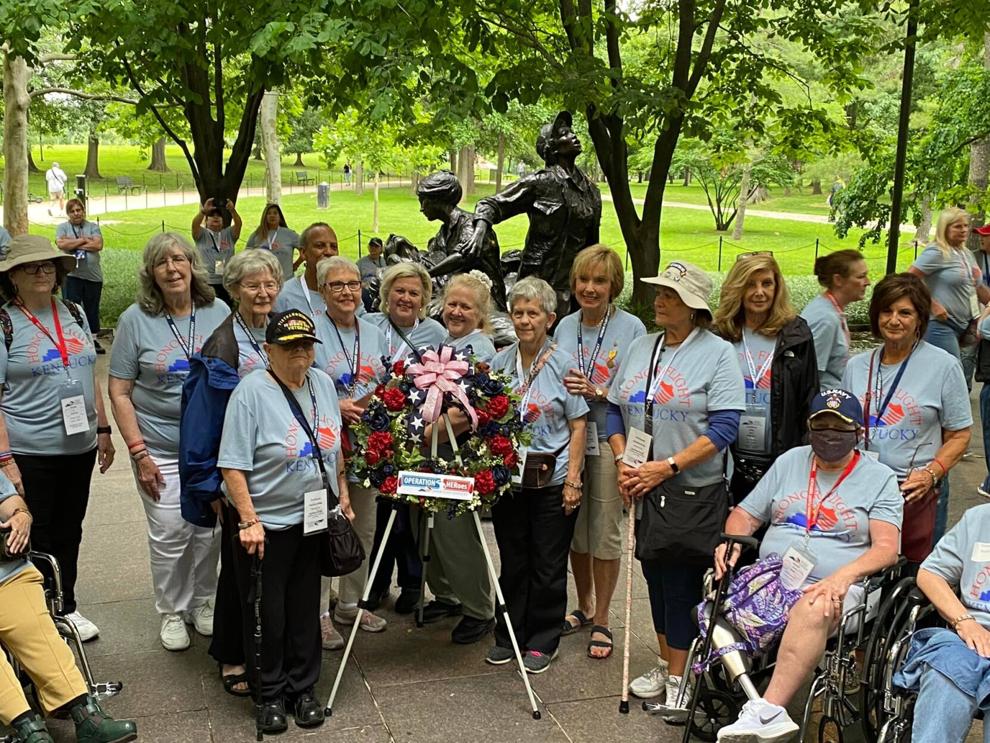 "Then we went to the Vietnam Women's Memorial," Robinson said. "That was exceedingly touching, because when you realize over 58,000 people, service people, were killed in Vietnam. Eight women."
They also stopped at the Marine Corps War Memorial for "Taps" and a 21-gun salute by fully uniformed Marines.
"At the end they said, 'Any of you young ladies like to come up for a photo op?'" Robinson said with a smile. "And of course everybody rushed the stage."
"These all bring just tears to my eyes. Look at these," Robinson said of the cards and letters she received. "It just goes on and on and on."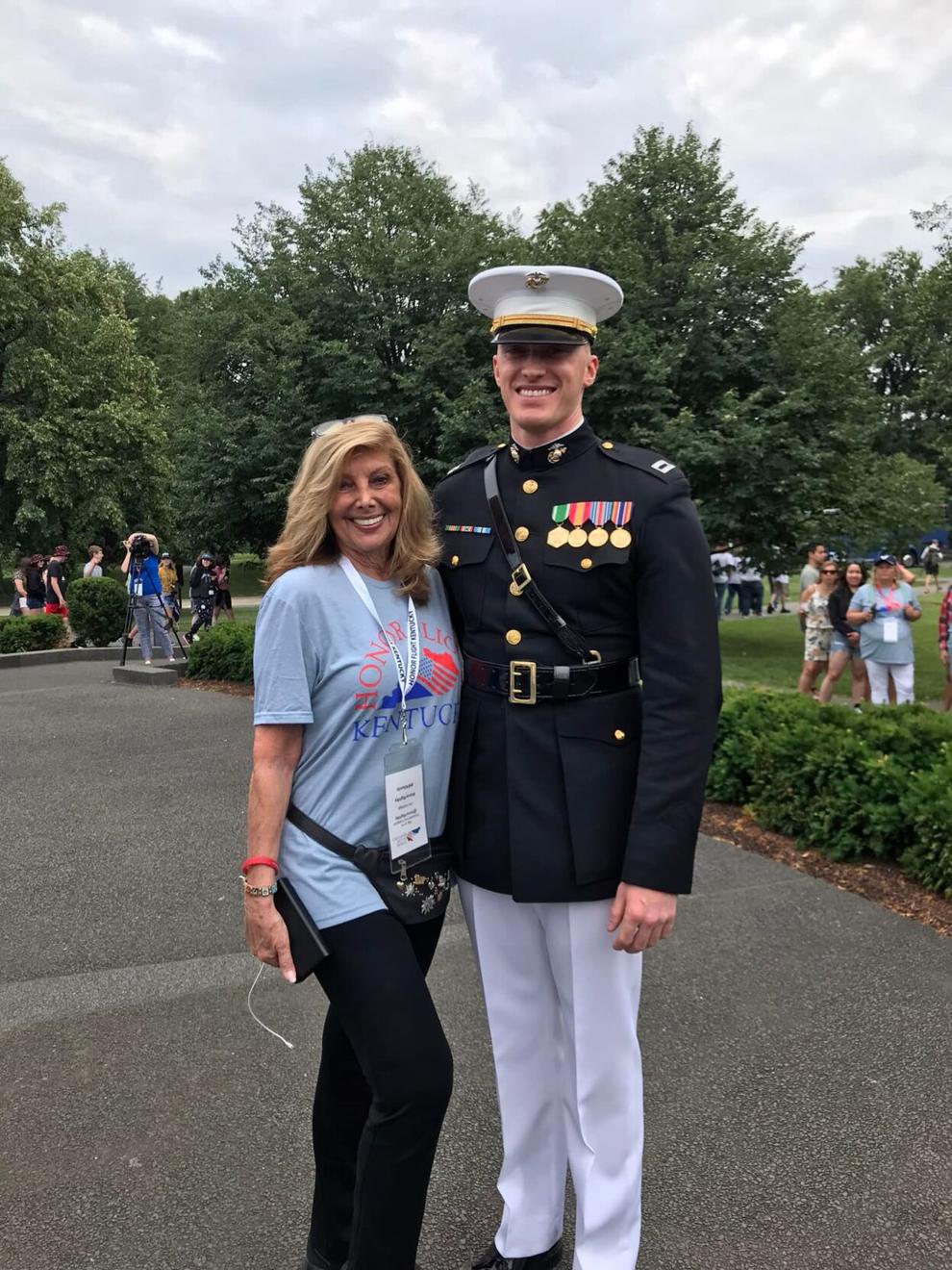 Mail call offered sincere words of thanks from all ages.
"I thought this was so cute. 'Dear veterans, thank you for serving in wars and protecting us. Because if you didn't, we would be unprotected,'" Gutting read.
"'Dear Hero, hello, I'm so glad to have you. You are my hero,'" Robinson read another.
"'All I can offer is thank you. You're my hero! You're in my thoughts. You are in my prayers,'" Moore said, reading yet another letter.
"'Thank you for helping break the barrier and setting another great example for young women all over the world,'" Robinson read from another letter.
"What was it like to be in the presence of so many female veterans?" I asked them.
"I think that's kind of hard to explain because, because you just feel like you're with family," Gutting said.
"They hug you, and they don't even know you, but they know what you are, that you served the country; that you love your country," Moore said.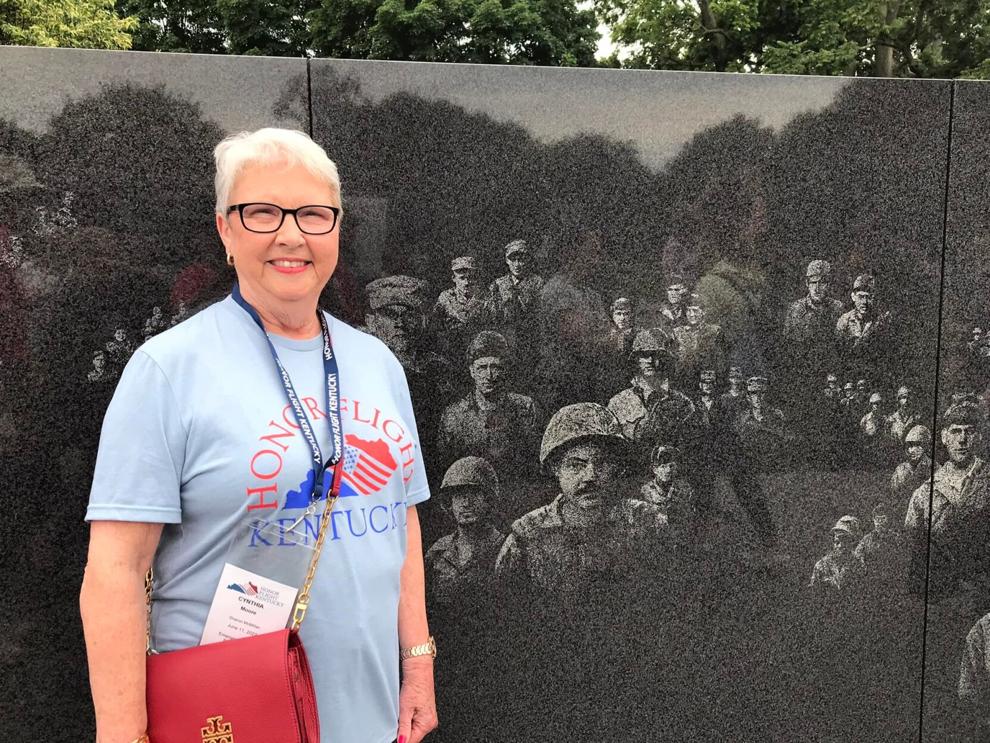 "We all had independent feelings of solitude that we found were universal amongst each other," Robinson said of the camaraderie.
When they returned home, it was a party to end all parties at the airport in Lexington.
"When we got in Lexington, Oh my," Gutting laughed with amazement.
"So many people were there, like 1,800 people," Moore said. "And here's this four star general giving us roses and shaking our hand. I thought, wow!"
"There were people probably at least 10-20 deep," Gutting said.
Welcome homes like that aren't why these women chose to serve.
"You do it for your fellow man. And if you love your country, you want to protect it," Gutting said.
And cherish it, as they will this trip, and their service and sacrifice.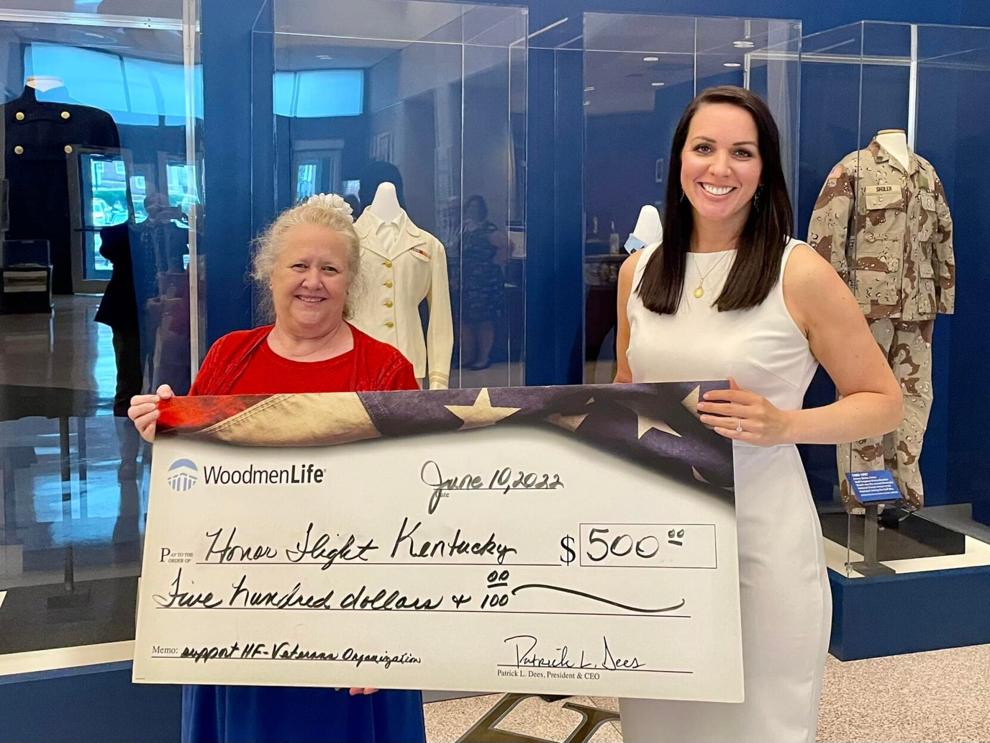 "We put on these Honor Flight shirts. Everyone looked the same," Moore said. "There was no rank. Nothing to compare. We were all soldiers on the field."
To apply for Honor Flight Kentucky, click here.
To apply for Honor Flight Bluegrass, click here.
To apply for Veterans Honor Flight of Southern Illinois, click here.
To apply for Honor Flight of the Ozarks, click here.
To apply for Central Missouri Honor Flight, click here.