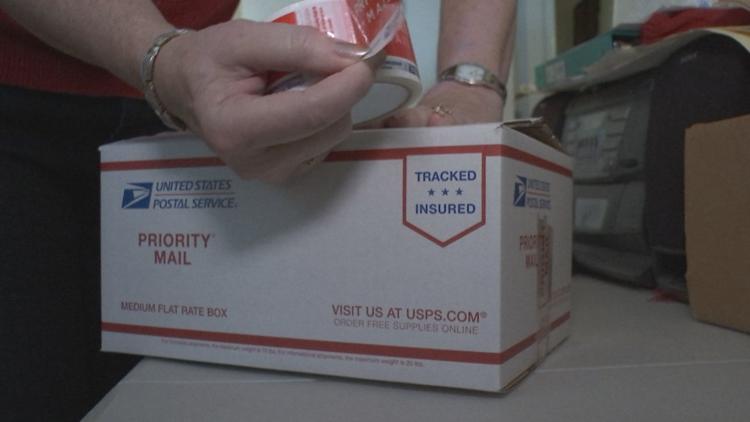 PADUCAH — Stacks of care packages are heading to troops overseas, gifts from west Kentucky to those serving who might not get any mail otherwise.
Monday, volunteers with the Hugs Project of Western Kentucky filled the packages so troops won't feel so alone. Organizer Gayron Ferguson says it can be a good morale booster.
"If you can imagine being over in a place where all your friends is getting something except you tour, after tour, after tour and then all of a sudden somebody that you don't even know starts sending you something with your name on it every month. The morale boost is amazing," Ferguson says.
If you want to get involved, the Hugs Project is always looking for volunteers. Click here for more details.