PADUCAH — As restrictions are lifted in Kentucky, many of you are finally getting out of the house. Memorial Day weekend is also the first weekend that Kentucky restaurants are allowed to welcome dinners again.
The sunny weather drew many people to downtown Paducah on Saturday.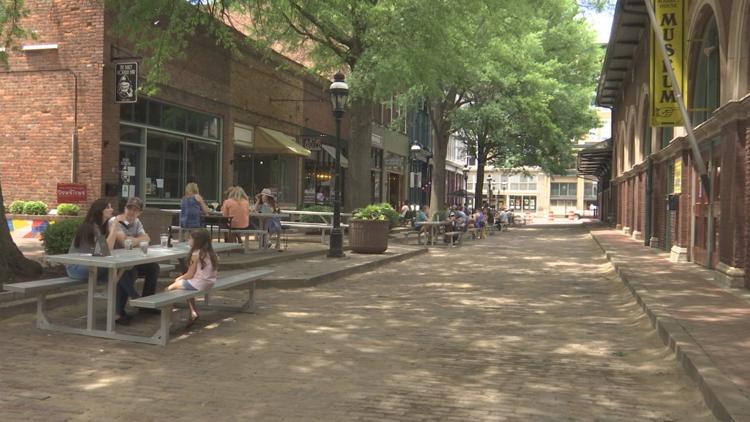 Char Diesel owns John's Pass Carriage Service with her husband. She reopened the business Friday.
"I said yesterday my soul had been renewed. I was so happy to be back down here in Paducah," said Diesel. 
She was outside with her grandson on Saturday. Diesel said it is good to have her business running again.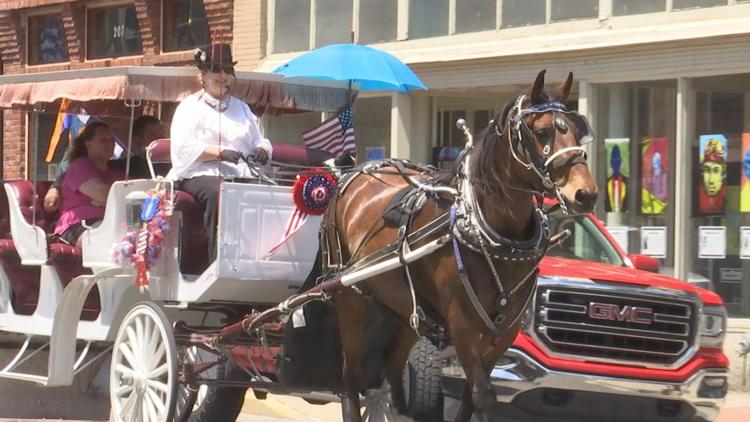 They love being able to take people around downtown Paducah, but everyone still needs to practice social distancing.
"We have to stay apart, you know. So for a lot of people, it's very difficult when I tell them they have to stay in the back two seats," said Dielsel. "No, your little girls can't ride with me, you know, so I mean it's kind of, kind of hard, but we'll get through this together as they say."
Paducah Axe General Manager Kelly Comer said business is booming. "You can definitely tell that people are excited not to be indoors so much anymore," said Comer.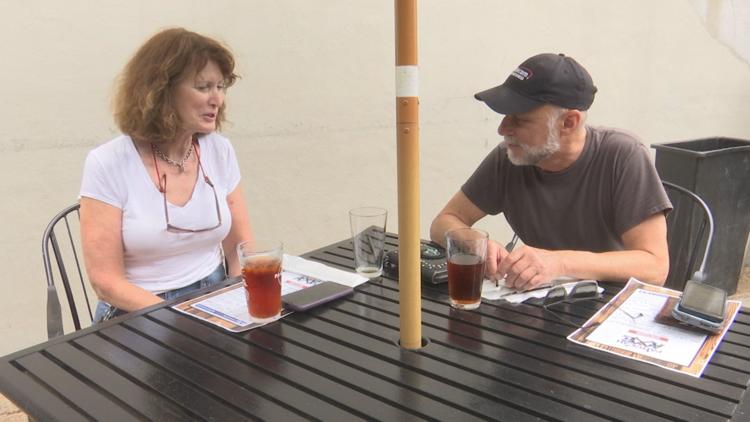 Couples and families filled the tables. 
Dana Amsdell sat with her husband, Joe DiJulio, for lunch at Paducah Axe.  "This lunch is about three months, three months delayed," said Amsdell. She and her husband were tired of being inside.  "Prior to this virus, we were going out a lot, so we've been stuck in the house for a few months," said DiJulio. "So it's good to see energy and people again, and enjoy being outside and talking to people."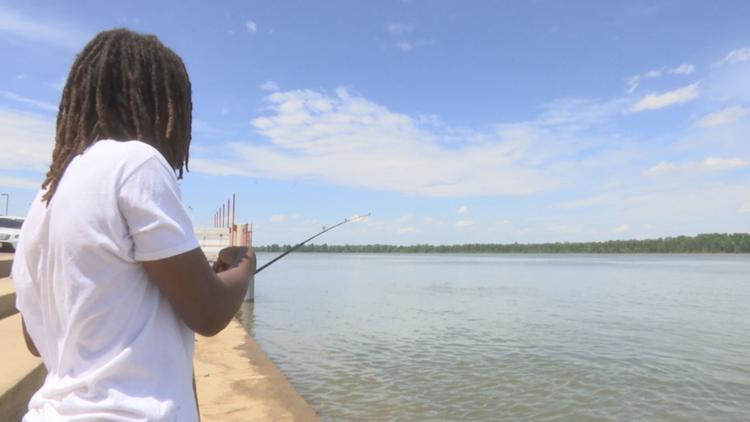 Kylan Ware fished with his family along the riverfront. "Since we've been cooped up in the house so long, we should just come out, spread our legs and enjoy the day," said Ware. 
He said it was nice seeing everyone out enjoying the day, but he hopes people still follow safety guidelines, like staying 6 feet apart. "Because you don't want anybody else to get sick. There's already a lot of people getting sick from it,"said Ware. 
Kentucky guidelines will now also allow gatherings of 10 people or less. If you do that, though, you are asked to wear a mask and practice social distancing.