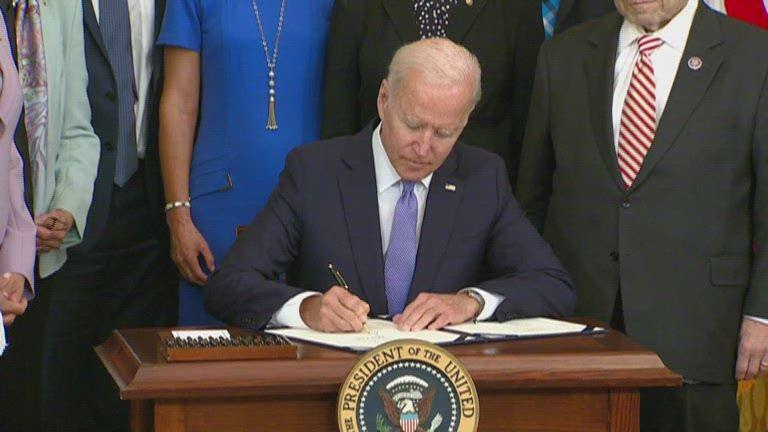 WASHINGTON, D.C. (NBC News) — President Joe Biden has signed into law a bill to beef up funding for the federal crime victims fund.
The fund is used to support victims of federal crimes, including domestic violence and sexual assault.
It's supported by fines and other criminal penalties.
But now the fund will add new revenue, including from deferred prosecution agreements.
This, after the fund was depleted in recent years, reducing the services that could be provided to victims.
"This bill is going to allow us to make, make sure that all the fines and penalties that are from federal cases go into the victims, the crime victims fund, to rebuild this fund, because it's badly needed," Biden said. "It's gonna' enable us to provide more help and support to victims of domestic violence, sexual assault, child abuse, trafficking and other crimes all across America."
The federal crime victims fund was created in 1984.
The new funding was approved earlier this week by the Senate in a rare 100 to 0 vote.