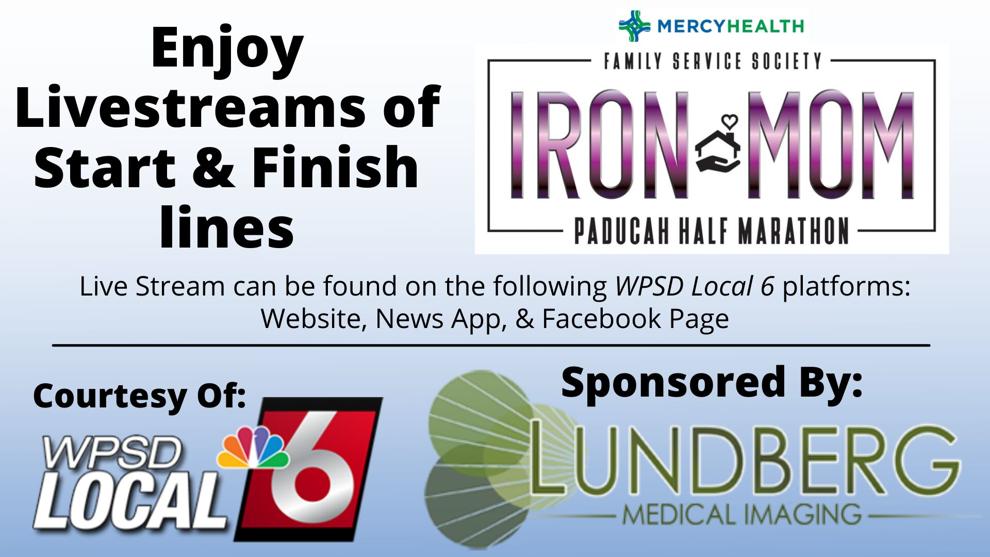 PADUCAH — The 2021 Mercy Health Iron Mom Half Marathon is Saturday, May 8 in Paducah. 
Local 6 will provide livestreaming coverage, with the Lundberg Medical Imaging Iron Mom Live Cam, of the start and finish lines right here and on our Facebook fan page. 
The half marathon begins at 7 a.m.
2021 Iron Mom Paducah Half Marathon
Check out the map of the race route below. The cross streets will be blocked when runners are crossing, of course. The big streets affected are 3rd and 4th, as well as Hinkleville Road between High Street and Coleman Road.