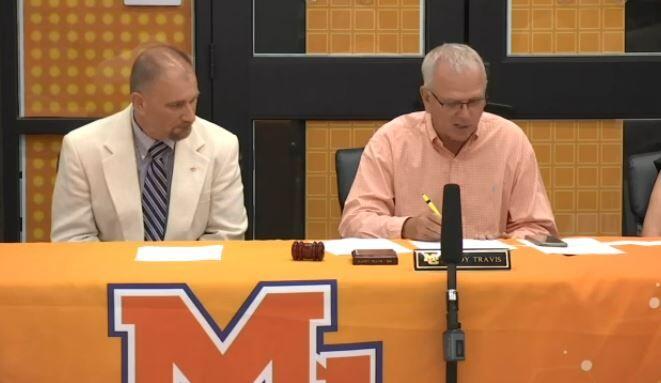 MARSHALL COUNTY, KY — The Marshall County Board of Education has approved hiring a new superintendent for the school district. 
The board announced Dr. Steve Miracle will serve as superintendent starting July 1, after current Superintendent Trent Lovett's retirement goes into effect June 30. 
Miracle is a Henry County High School graduate and a Navy veteran. He comes to Marshall County with 22 years of experience working in education, including as a superintendent, a high school and middle school principal and an assistant principal. He has also taught at a middle school and an alternative school. 
While he was superintendent of Trimble County Schools, Miracle was a finalist for Kentucky Superintendent of the Year in 2019. 
The board says Miracle comes to Marshall County from a position as Bullitt Central High School principal in Shepherdsville, Kentucky. 
Local 6 provided livestreaming coverage as the board held a special called meeting at 5 p.m. Tuesday to introduce Miracle to the community. If you missed it, you can watch the recording in full in the video player above.