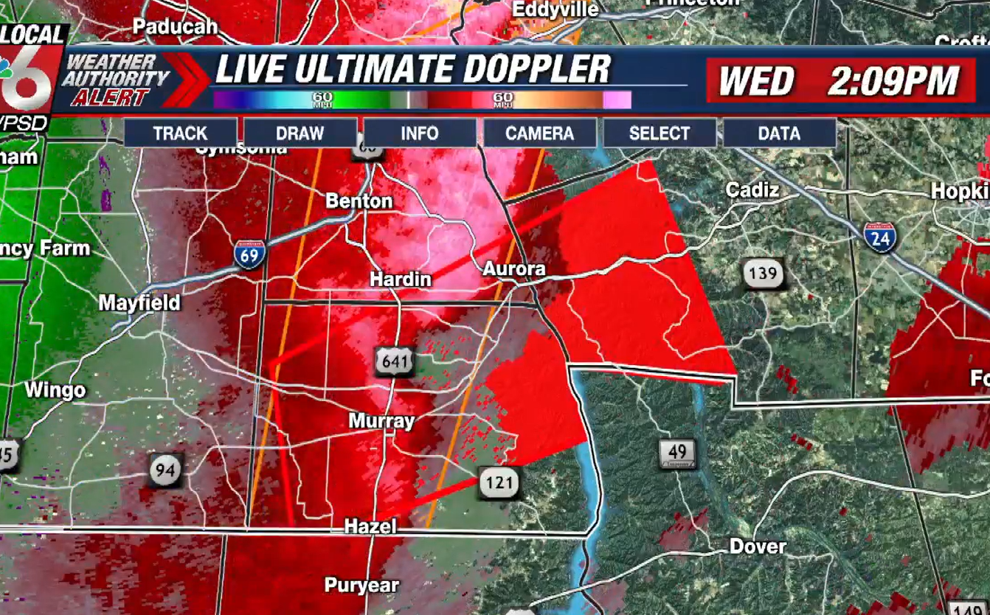 PADUCAH — Trent Okerson is bringing us a live weather update as storms move into the Local 6 area.
As of right now, Trent says his biggest concern is the threat of high winds, which could get up to 60 mph or greater.  
The squall-line is moving east at about 45 miles per hour.