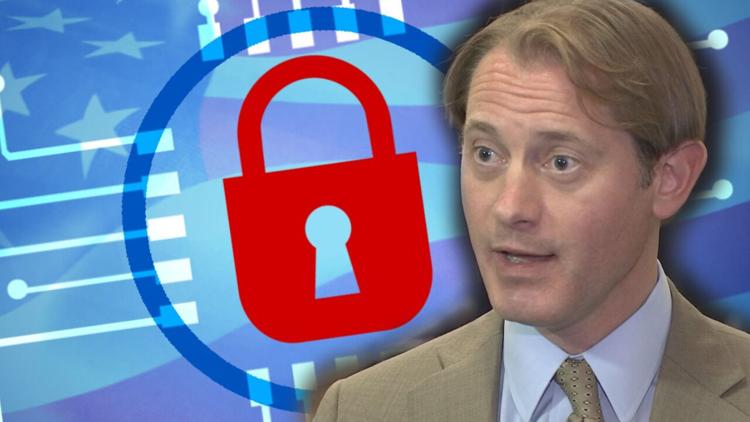 FRANKFORT, KY — Kentucky Secretary of State Michael Adams says that while the state's election system has not been penetrated by a cyberattack, our defenses must remain high. 
Adams sat down with me at the Kentucky State Capitol in Frankfort as part of Local 6's Vote Ready special coverage. On Tuesday, he discussed the election changes made because of the pandemic that he'd like to see stay in place, and what it would take for that to happen.
On Wednesday, we explored the topic of election security with the secretary, and his testimony before the U.S. House Committee on Homeland Security on Aug. 28 (Click here to read his prepared remarks). When asked by several committee members if Kentucky's election system had experienced any cyberattacks, he told them there had been a "rattling of the doorknob," but no breach.
Local 6 asked Adams what is being done to ensure Kentucky's system is secure, and to put voters' minds at ease. 
"We have a multi-layered, very complicated system that so far has been resistant to any breaches, unlike some other states," Adams said. "We've been accessed, but not penetrated. We do have challenges placed on us by foreign actors. Our system has shown, so far, that it's impenetrable."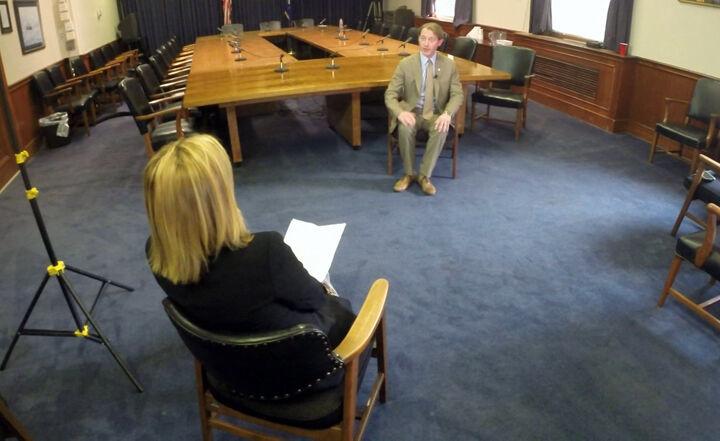 While a breach hasn't happened before, Adams said election security is on his radar. 
"We can't drop the ball on cyber security. I'd love to be able to forget about that and focus on the pandemic, but I can't," Adams explained. "I've got to look at everything. I have to look at potential vote fraud, I have to look at potential foreign interference, as well as all the challenges from the pandemic."
Adams spoke generally about the measures in place to protect the integrity of the election system. Much of the information is classified. He did say he's constantly in touch with federal leaders and law enforcement, and receives classified updates regularly.
The secretary also discussed his pride in how the state's elections are viewed on the national level.
"Kentucky's the bottom of so many lists. We're number one now in something: elections," Adams said.
Adams has received criticism and praise for his handling of the June primary. Republicans in particular, his own party, were critical of expanded mail-in voting. In the end, more than 70% of voters mailed in their ballots absentee, a number that is 2% under normal election circumstances. Adams said, truthfully, he didn't expect those results. What he did expect were more people voting in person, long lines at the polls, and possibly more people getting sick.
"You know what, I was wrong. I was pleasantly surprised that folks followed the rules," Adams said. "I was especially surprised that 60% of Republican voters voted by absentee ballot. This is after polling showing that 2 out of 3 Republicans thought that any absentee balloting was rigged and false and fake and fraudulent. We were able to persuade the public, especially the Republicans, that no, we have a legitimate system. We've got ballot integrity protocols in place. We check signatures, we check ID and so forth."
To watch WPSD's full interview with Adams, click here.