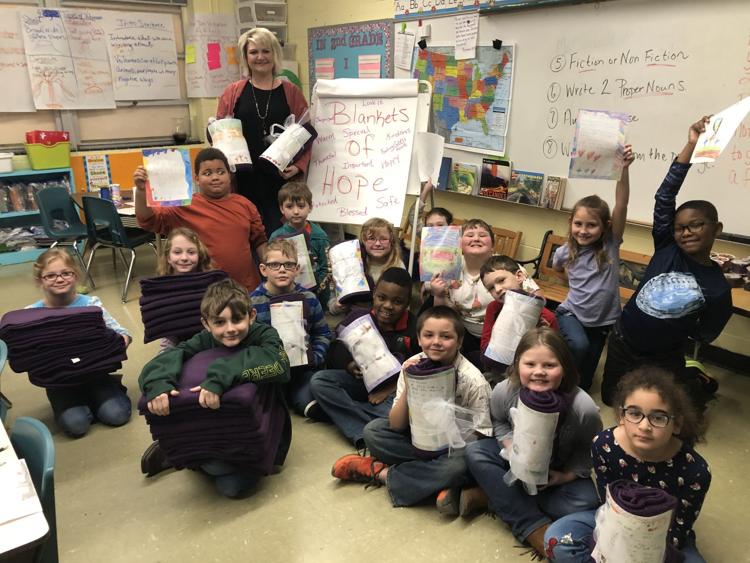 WEAKLEY COUNTY, TN — Students in Weakley County, Tennessee, are taking part in a challenge to promote kindness. As part of that challenge, one second-grade class is participating in the national Blankets of Hope program.
Weakley County Schools spokeswoman Karen Campbell says students just spent a week focusing on kindness as part of the Great Kindness Challenge. And now, Sharon School second-graders are taking part in Blankets of Hope. Tuesday, the kids finished handwritten letters and tied them to blankets that will go to homeless people in Jackson, Tennessee.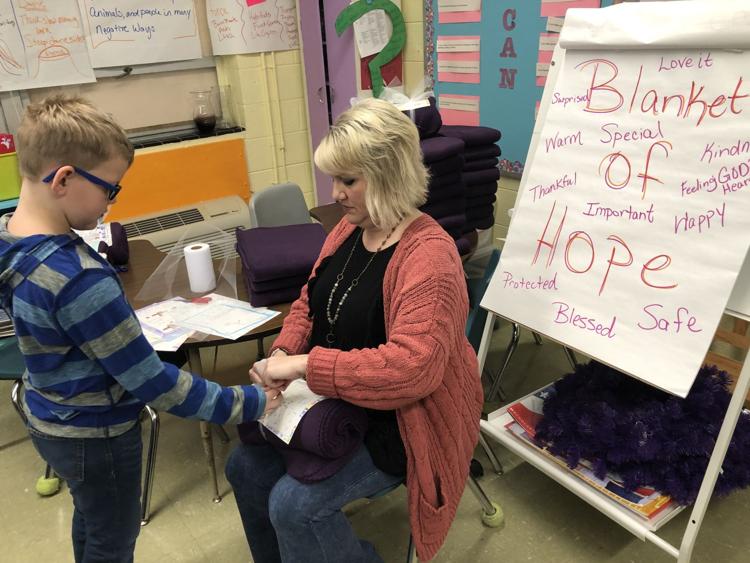 Campbell says teacher Danielle VanCleave and a few students will deliver the blankets by Valentine's Day.
For more information about the Great Kindness Challenge, click here. For more information about Blankets of Hope, click here.