We have activated a Weather Authority Alert for Wednesday from 7 a.m. to 7 p.m.
We are tracking the potential for very gusty non-thunderstorm related winds during the daytime hours tomorrow. Widespread gusts between 40-45 mph are likely across much of the area, with some 50-55 mph gusts possible, creating difficult driving conditions, downed limbs or trees, and isolated power outages.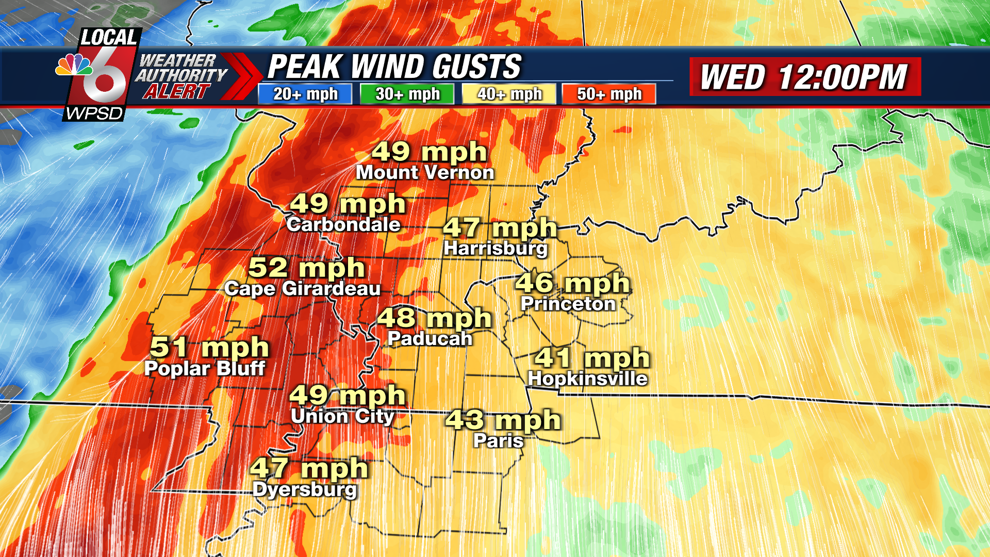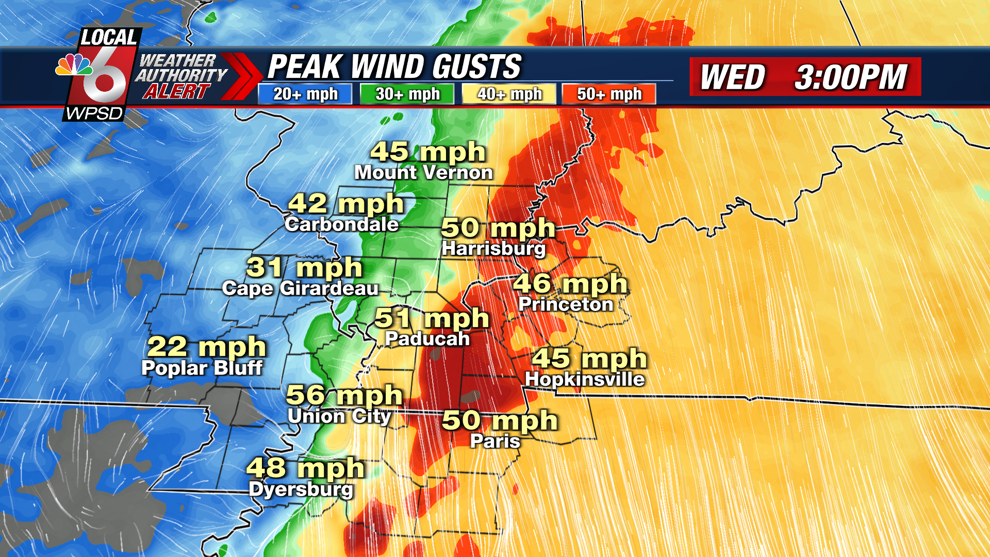 We are also tracking the potential for severe thunderstorms in the afternoon. An intense squall line will move quickly across the area between approximately 1-6pm Wednesday afternoon.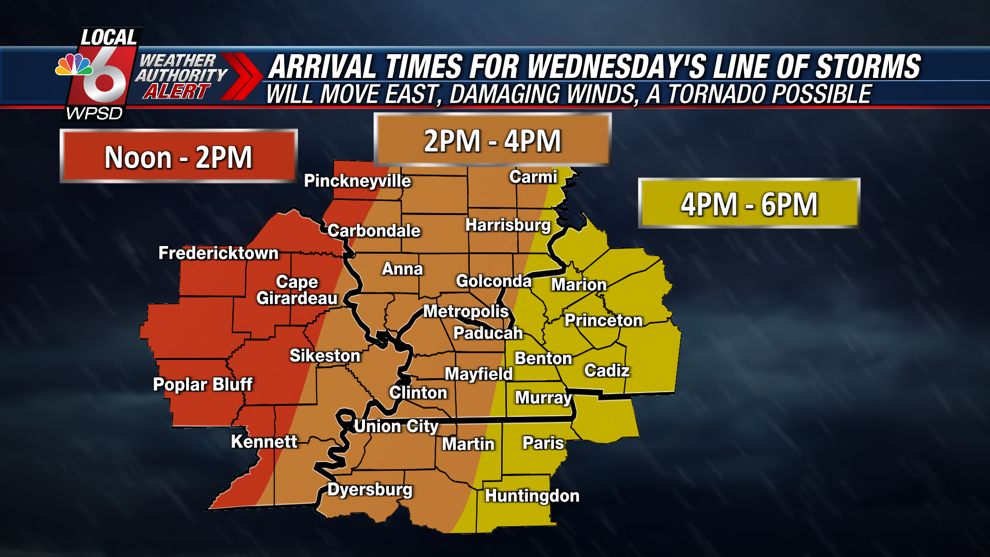 The main threat with this line of storms is the potential for damaging wind gusts of at least 60 mph. A few gusts could top 70 mph or higher in isolated areas. There will also be a small threat for a couple of short-lived tornadoes within this line of storms.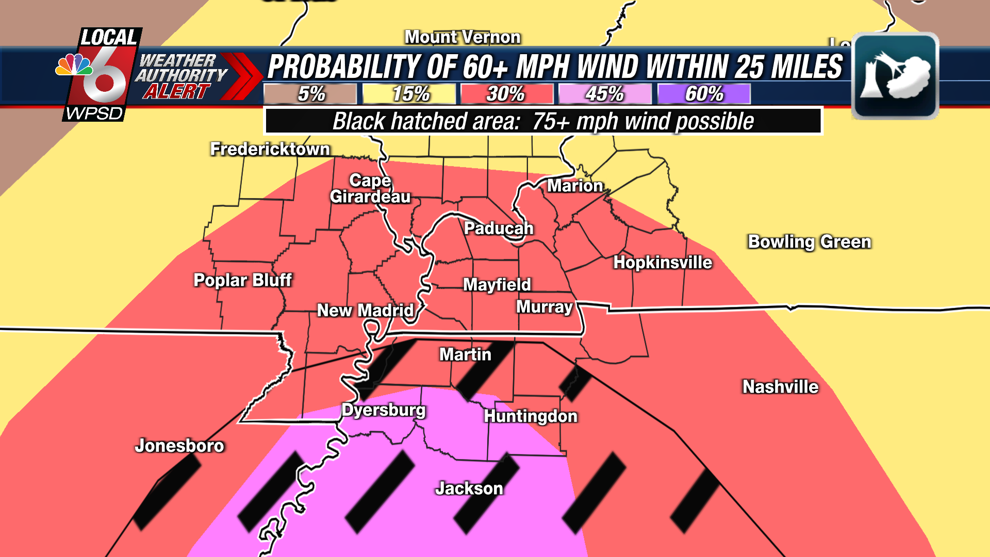 If you haven't already, be sure to download the WPSD Radar app today, and make sure you have multiple ways to receive and hear warnings in case severe weather hits your neighborhood.