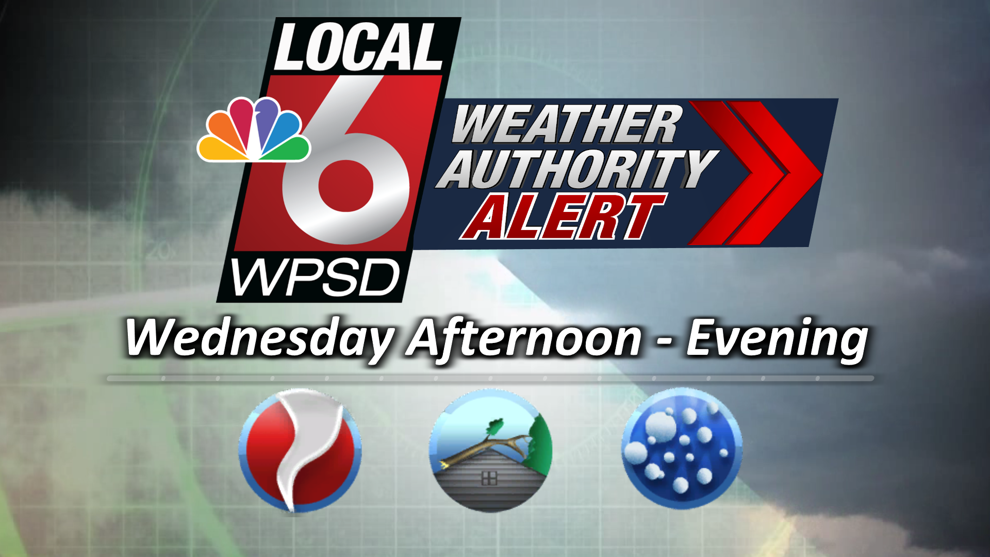 Most of the Local 6 area is now in the level 4/5 "moderate" risk for severe thunderstorms Wednesday PM.
TIMING: Afternoon & evening, most likely between 3PM & 9PM
THREATS:
-Damaging straight-line winds (could be numerous reports & some significant gusts up to 70-75 mph)
-Tornadoes (a few possibly strong or long-lived)
-Large hail (quarter size perhaps up to golf ball size)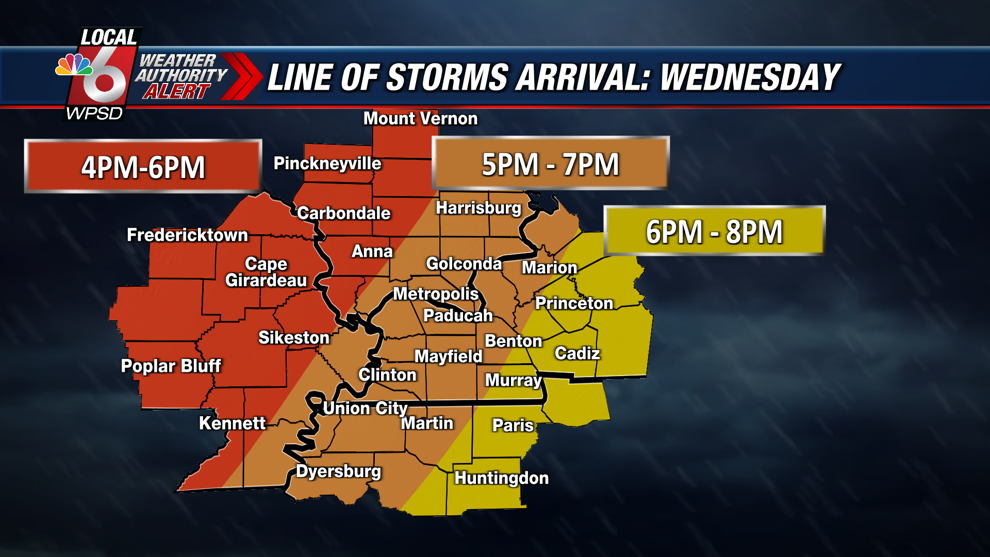 DETAILS:
-There will be the potential for multiple rounds of showers & storms tomorrow. A round of non-severe showers & t'storms will be ongoing tomorrow morning. How long this rain hangs around will impact how quickly storms redevelop in the afternoon.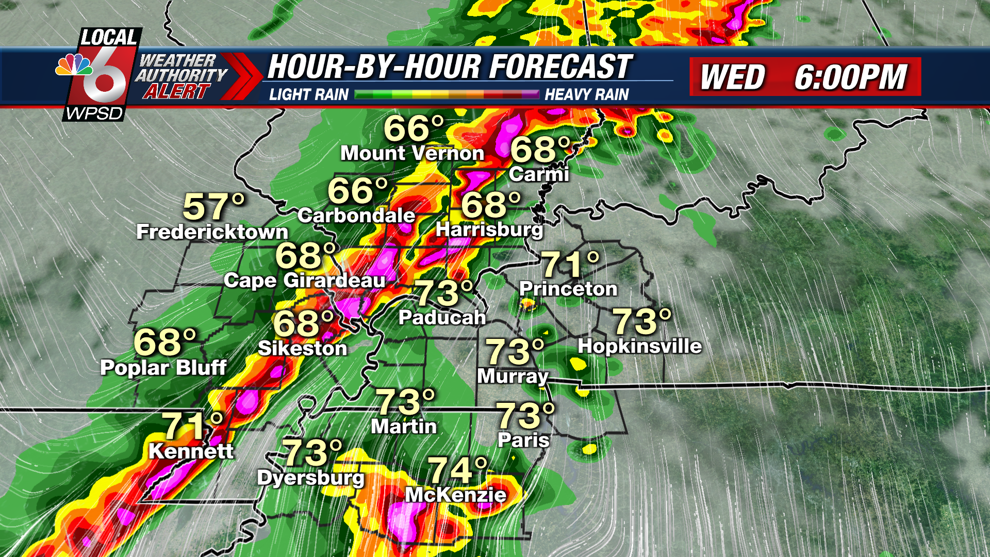 -We have a higher level of confidence that a broken line of storms will move across the area in advance of a cold front tomorrow evening. This line of storms could produce multiple reports of damaging winds, in addition to some shorter-lived tornadoes.
REMINDER:
-This is the first moderate risk for our area since December 10. I know this rattles a lot of nerves for many of us. This system is unlikely to play out exactly like the Dec. 10 system, so please do not panic or make comparisons. As always, the best thing to do is be prepared. Take time today to make sure you have multiple ways to receive and hear warnings, charge your phones, check your severe weather supply kits, and review your severe weather action plan with your family. And be sure to stay with WPSD Local 6 as we track the storm.