Tuesday evening update:
An outbreak of severe weather is anticipated in the deep South Wednesday, March 17. The Storm Prediction Center in Norman, Oklahoma, says that an upgrade to a Level 5 / 5 "high risk" is possible somewhere in West Tennessee, Arkansas, Mississippi, and Alabama for the strong likelihood of tornadoes, including some violent tornadoes. This SPC outlook for severe storms will be updated around 12 a.m. Wednesday morning, local time.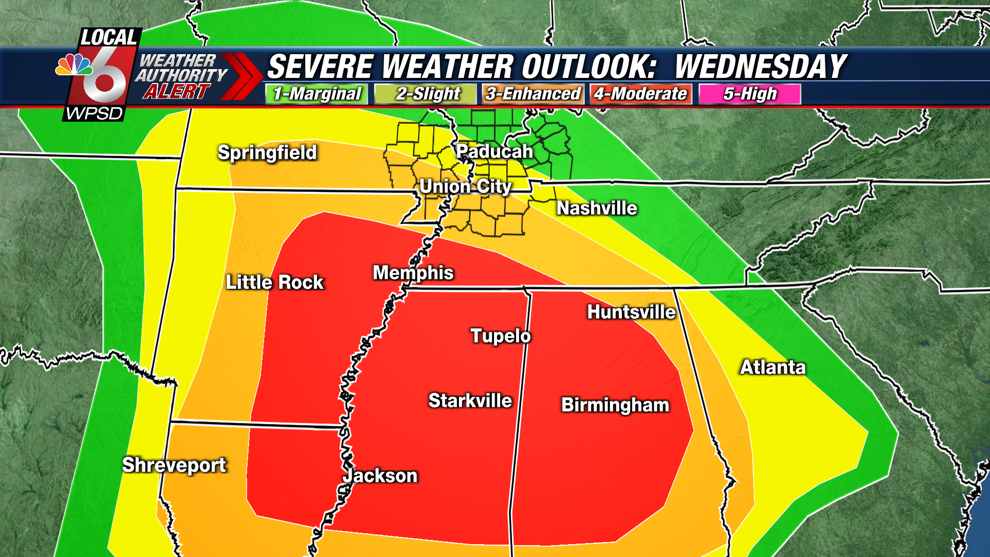 For us, there is still a chance the local outlook could change based upon how far north it seems that the unstable, and favorable air for severe storms will make it. As of now, the highest chance of that happening is in our southern counties, which is why you see the Level 3 "enhanced" risk there.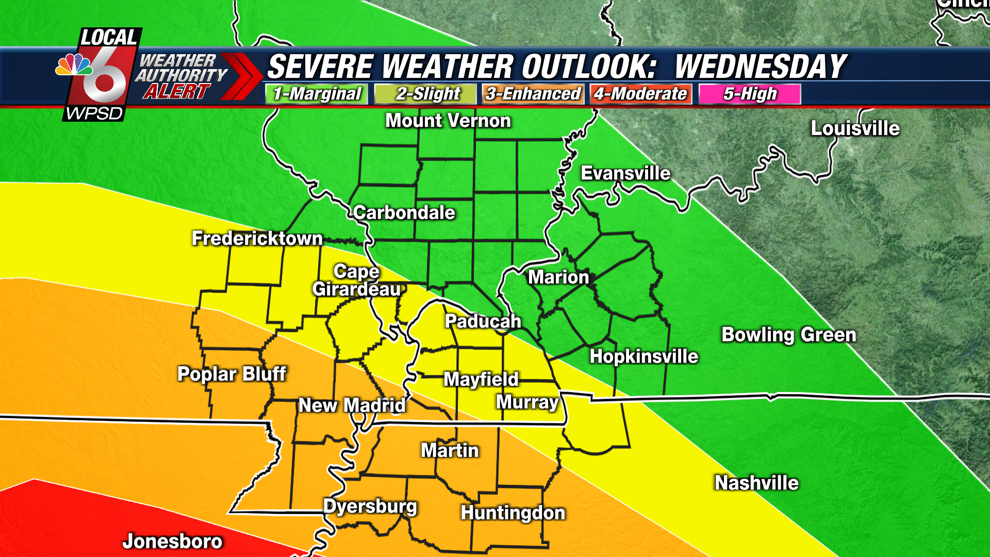 A complex weather system will impact the eastern United States Wednesday with a severe weather outbreak expected. It will be a very active St. Patrick's Day. Low pressure will occlude at the surface and swirl out of Oklahoma into western Missouri.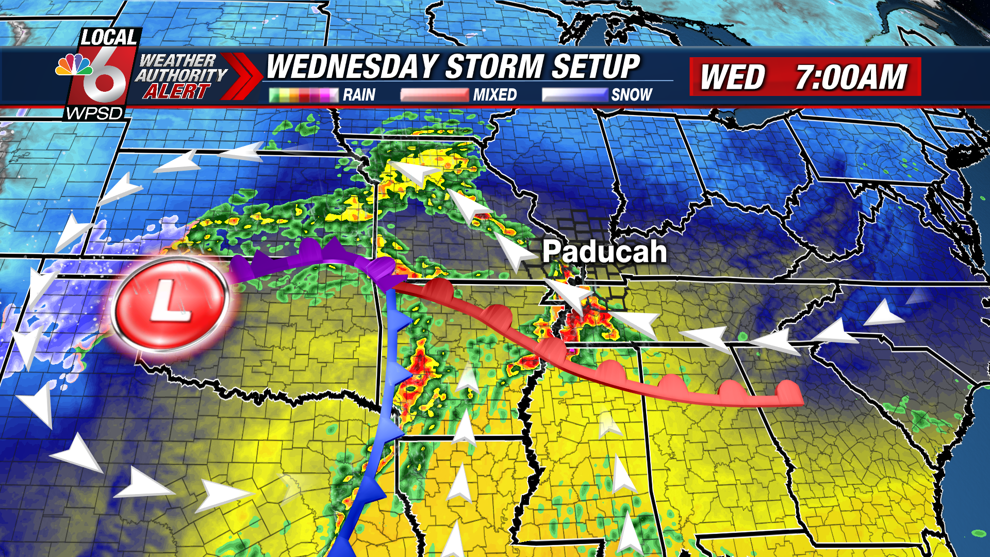 A warm front will move slowly through our area during the morning with some heavy showers and storms. Ahead of the front, these cells will be what we call "elevated" storms in the atmosphere. Meaning, minimal or no tornado threat is expected at that time. That said, very heavy rain rates, thunder, and hail are possible during the morning and early afternoon hours.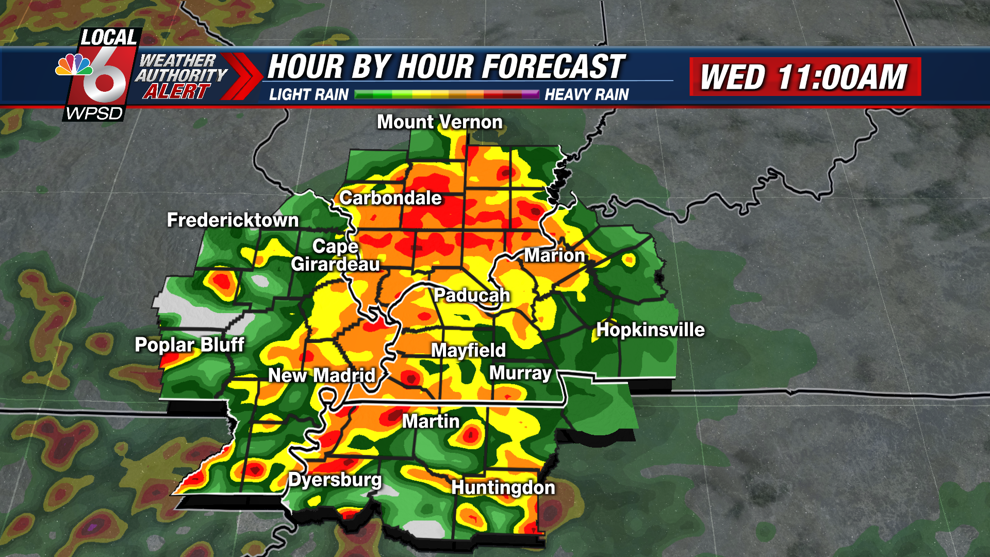 Shown above is the simulated radar projection late Wednesday morning. At this time, heavy rain, hail, and gusty wind are all possible. Watch for flash flooding.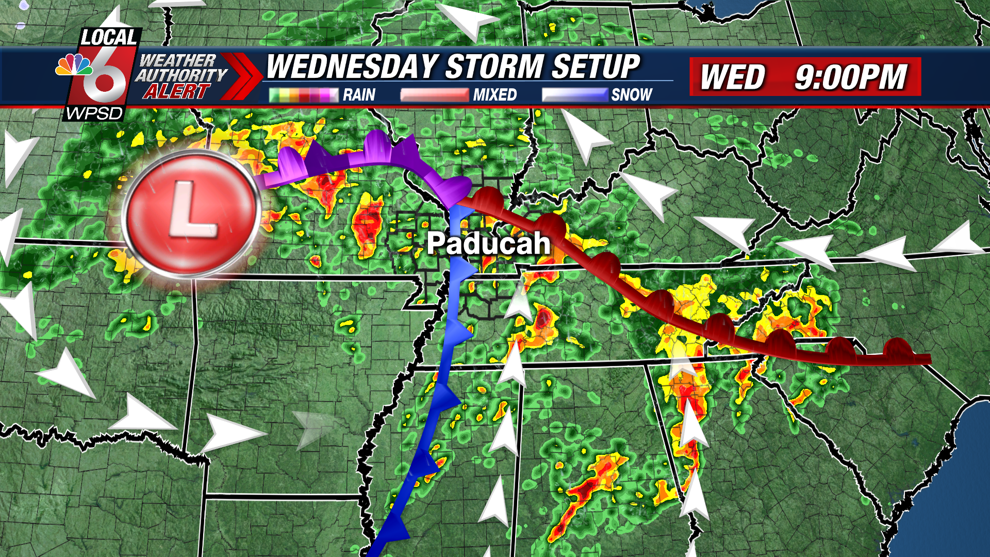 During the afternoon hours, the warm front clears through our area. Right along it, a low tornado risk may present itself if any storms form right along the front. That would be between 2 p.m. and 5 p.m. Then, we are in the "warm sector" of unstable air and favorable severe ingredients from 5 p.m. Wednesday to 2 a.m. Thursday.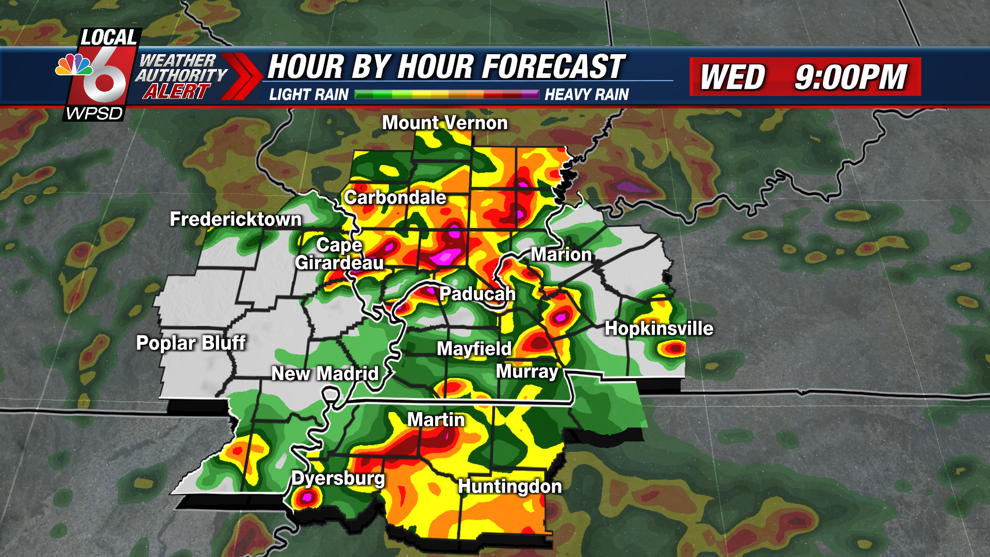 Possible radar projection Wednesday evening above shows storm potential. Any of these cells could be severe.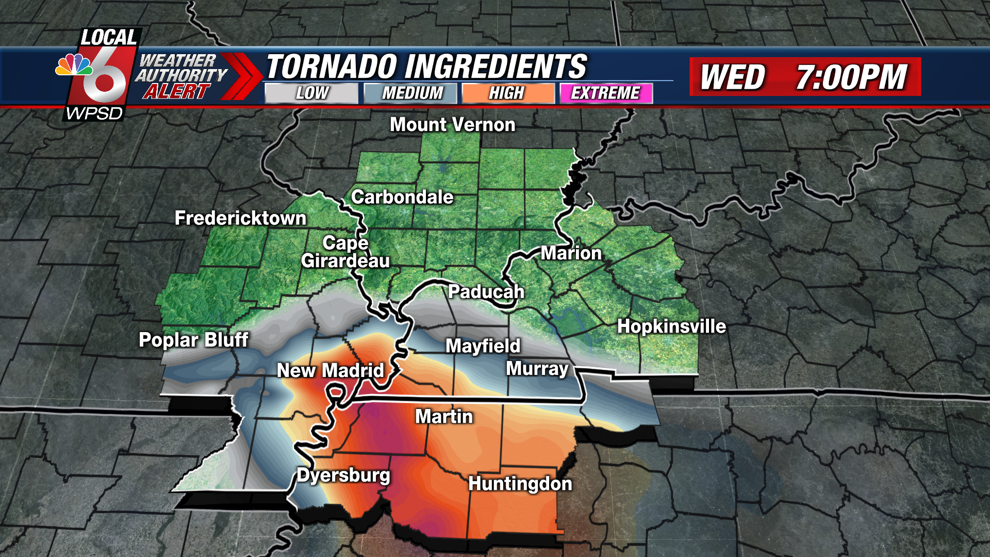 The graphic above shows the ingredients for tornadoes. This is a combination of available energy in the atmosphere (CAPE) and total wind shear (change of wind speed, direction in the sky) — an equation called the STP (significant tornado parameter). Notice the highest threat for a tornado, maybe even a strong tornado is in our northwest Tennessee counties, southeast Missouri, and far western Kentucky.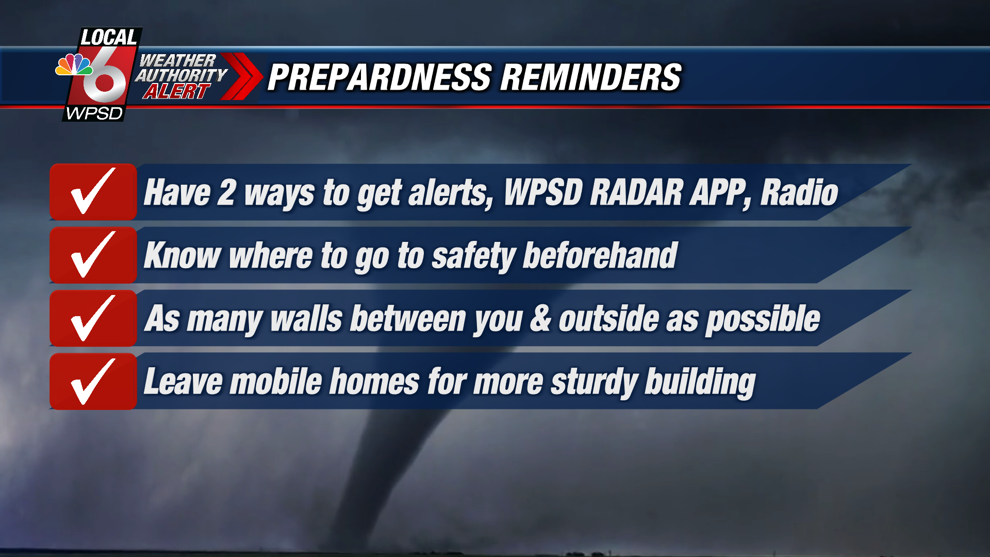 Remember safe practices during severe weather. Have our WPSD Radar app installed on your mobile phone to get free and instant weather alerts sent to you when they are issued. Also have a weather radio working in your home or business. Both of these together may save your life. Remember and plan your place of safety before severe weather hits. Your innermost room, closet, and bathrooms always work best. Bike helmets work well, too.
DOWNLOAD OUR APP:
https://apps.apple.com/us/app/wpsd-radar/id415470680
https://play.google.com/store/apps/details?id=com.wpsd.android.weather&hl=en_US&gl=US
Here is the summary one more time of Wednesday's weather. Stay tuned for LIVE coverage on TV and on Facebook when or if any warnings are issued.