Human spaceflight will originate entirely from American soil for the first time in nearly 10 years Wednesday afternoon. It has the potential to be a historic day for not just science, but our country and the future of mankind's adventure into the world beyond ours.
To recap the history of space exploration:
1961: 1st humans reach space
1969: 1st humans land on the moon
2000: humans stay for extended time on the ISS
2011: space shuttle program ends
2020: 1st private manned spaceflight
At 4:33PM EST Wednesday, May 27th from Cape Canaveral, Florida, Elon Musk's Space X will send its first crewed flight into space carrying two American astronauts, Bob Behnken and Doug Hurley. The project cost over an estimated 3 billion dollars to develop the "Dragon Capsule" -- the first manned spacecraft in the history of the company since 2002.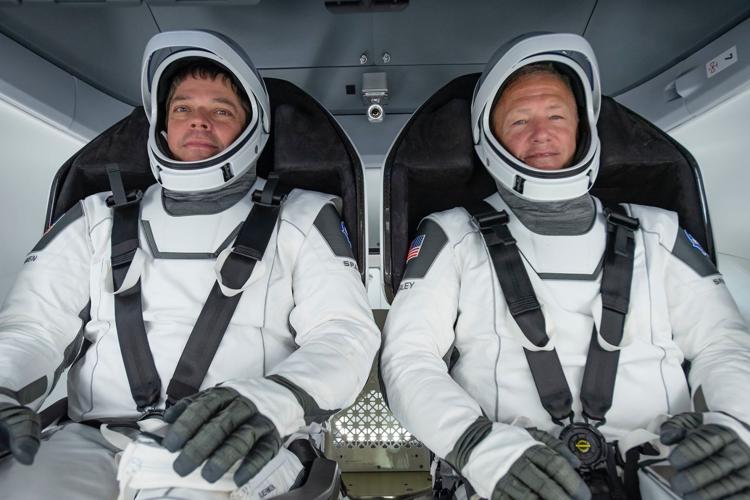 Since the space shuttle program was concluded in 2011, the United States has had to rely on the help of the Russians to get astronauts to the International Space Station at a cost of over $80 million a piece! The shift to privatization of space travel was made in part because of the belief that commercial companies could drive down costs and increase innovation.
NASA previously in 2014 awarded $4.2 billion to Boeing to develop its manned space vehicle, and $2.6 billion to Elon Musk's Space X. Boeing's Starliner vehicle got off to a rough start with a major malfunction during testing. A successful launch and flight by Space X Wednesday would be huge not just for the company, but for the future of potentially commercialized space exploration.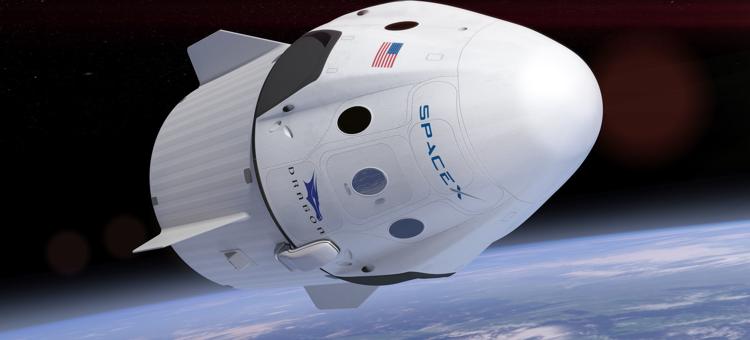 The Space X "Dragon" is 13 feet in diameter and has 7 seats onboard. The plan is for the astronauts to spend nearly 20 hours in the capsule before reaching the International Space Station. The ISS currently has 3 occupants, American Christopher Cassidy and Russians Anatoli Ivanishin and Ivan Vagner.
Brian Cizek, 1 of 8 meteorologists on the team of the 45th Squadron in Florida carefully analyze, predict, and study every single meteorological variable form the ground to outside of Earth's atmosphere to ensure a safe flight. It is not an option, the weather must be perfect for flight or the trip must be postponed.
Typically flights of this type do not occur in the late afternoon, which as Cizek notes is "prime-time" hours for pop-up thunderstorm convection along Florida's coastline. Below is a sampling of the extensive list of things that this team of meteorologists look at when formulating a forecast for space flight.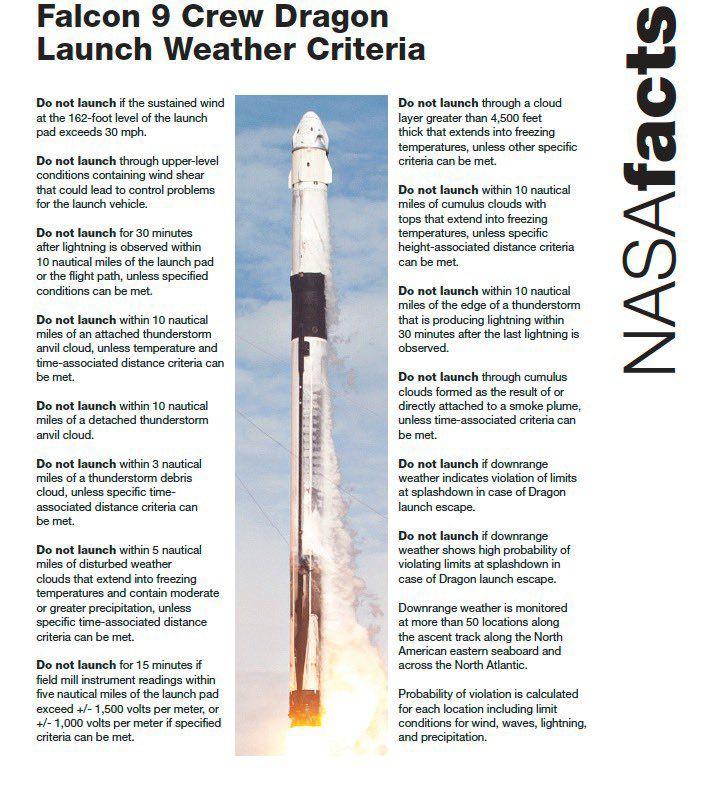 The latest launch forecast from the 45th Squadron, of which Brian Cizek is apart of, predicts a 60% likelihood of cooperating weather conditions for a safe and executable flight as planned on May 27th. The backup date should weather turn unsettled is for May 30th.