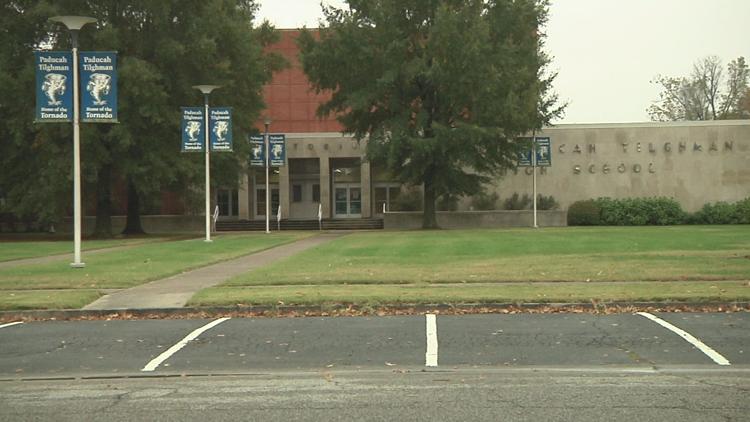 PADUCAH — One week after a photo surfaced online of Paducah Public Schools Superintendent Donald Shively appearing in blackface at a Halloween party, a local group will protest, calling for him to step down. The calls to protest began circulating on social media in the Paducah Marches for Justice Facebook page. Protesters are planning to gather outside Paducah Tilghman High School at 11 a.m. Sunday.
Martaj Marks, who goes by Taj Adeia, is a member of the group putting the protest together. The goal is to remain peaceful, while holding Shively and the board accountable for how the situation is being handled. Shively says he told the board about the photo in early 2019, and they raised no punishments against him at that time. Adeia graduated from Paducah Tilghman in 2018. Since the photo was released last week, he's had a difficult time looking past it.
"Just to see that's what he thought of those football players at the time, and the black children that he taught, it really hurt," Adeai said. "But right now, I'm more pissed off than hurt."
The Paducah Marches for Justice Facebook page, which Adeai is an administrator of, has more than 1,100 members. Adeai is anticipating a large turnout on Sunday and is talking to people from Louisville who plan to participate in the protest.
"So many people are standing with the students at Paducah Tilghman and Louisville as well, Louisville is a major city. The whole country knows Louisville now because of Breonna Taylor. So to know that we have their support means a lot," Adeai said.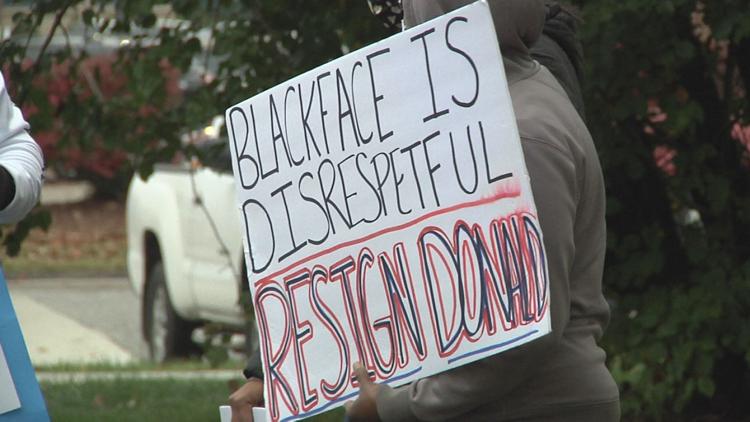 People throughout the community are also showing their support for Shively. Shively claims the photo was taken in 2002 at a Halloween party. Adeai believes there needs to be extensive change to the school district's leadership, in order for members of the community to move past the issue.
"To the kids that are walking out, I 100% support them, and I say keep doing it until there is change," Adeai said. "Because at the end of the day those are the kids right now that are in this school system and has to deal with this. And my heart breaks for them that they have to go through this, but do what you have to do."
The Paducah-McCracken County NAACP is also calling for Shively to resign. An online petition has been created which has more than 1,300 signatures at the time of writing, with a goal of 1,500.