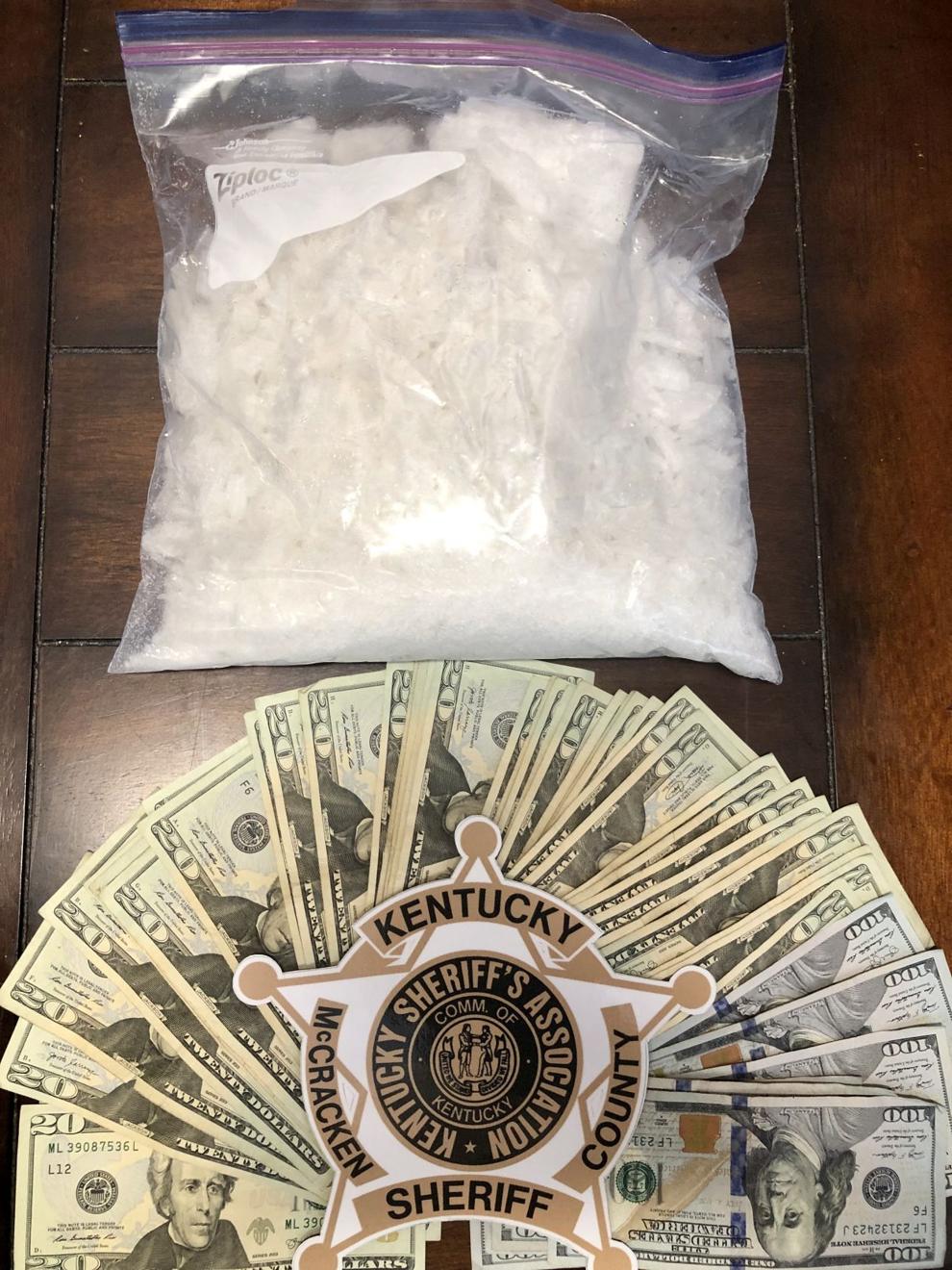 MCCRACKEN COUNTY, KY — A local drug investigation involving multiple law enforcement agencies uncovered a large amount of meth in McCracken County before it could be sold, and helped authorities in Georgia uncover an even larger amount of meth before it could be delivered, the McCracken County Sheriff's Department says. 
The sheriff's department says local detectives identified multiple people with ties to a drug ring in Atlanta, Georgia, who were allegedly delivering large amounts of crystal meth to West Kentucky. McCracken County detectives also learned about a large delivery of meth that was expected to go to a person on John Puryear Drive in McCracken County on Sept. 29. Investigators with the McCracken County Sheriff's Department, the Marshall County Sheriff's Office, the Kentucky State Police and the Department of Drug Enforcement carrying out surveillance Sunday afternoon intercepted the delivery of 2.21 pounds of meth and arrested a suspect in McCracken County. 
Over the course of the investigation, the McCracken County Sheriff's Department says investigators identified multiple Atlanta addresses connected to the drug ring, and they gave that information to authorities in Atlanta. 
On Monday, law enforcement officers in Atlanta carried out multiple search warrants based off of that information. They found 77 pounds of meth and mad three arrests. 
The McCracken County Sheriff's Department says, if sold by the gram, all the meth seized in this case could be worth as much as $3.5 million in total. 
The names of the suspects arrested have not been released, and the sheriff's department says no further information is being released yet. The investigation is ongoing.