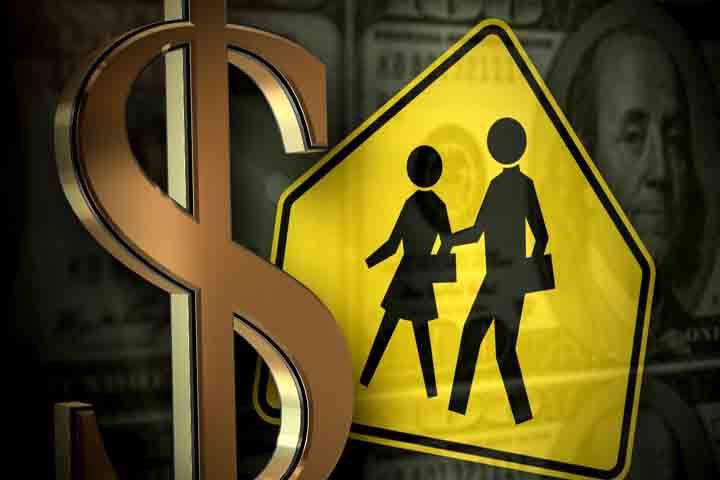 MAYFIELD, KY — Mayfield High School is getting more than $10 million as part of the Better Kentucky Plan, Gov. Andy Beshear announced Wednesday. 
It's part of $127 million in federal funding allocated by the state to fund construction and renovation projects in Kentucky schools.
The Kentucky School Facilities Construction Commission voted Wednesday to recommend funding for projects in 13 school districts. 
Mayfield High School will receive $10,478,018. 
"This is and always will be an education first administration, and this funding gives us a unique opportunity to renovate and replace some of our schools, making them a safer and better learning environment for our children and our educators," Beshear said in a statement Wednesday. "This will inject tens of millions of dollars into our schools as we work to build a better Kentucky for people in every corner of the commonwealth."
The 13 districts will receive the funding, which comes from the American Rescue Plan Act, this summer, subject to allocation by the U.S. Department of the Treasury.
If one of the chosen school districts doesn't accept the funding, the money will go to the next project on the state's priority list.
Other districts receiving funding include: 
| | | |
| --- | --- | --- |
| District     | School     | Grant Funding     |
| Hart     | Bonnieville Elementary School     | $2,760,255     |
| Martin     | Inez Elementary School     | $10,660,970     |
| Floyd     | Duff-Allen Central Elementary School     | $10,975,466     |
| Boyd     | Cannonsburg Elementary School     | $7,298,241     |
| Bellevue     | Grandview Elementary School     | $5,751,751     |
| Jackson     | Jackson County Middle School     | $10,853,035     |
| Grant     | Dry Ridge Elementary School     | $7,283,926     |
| Breckinridge     | Breckinridge County Middle School     | $14,659,933     |
| Bath     | Bath County Middle School     | $7,146,482     |
| Cumberland     | Cumberland County Elementary School     | $13,163,077     |
| Pendleton     | Phillip Sharp Middle School     | $8,131,304     |
| Carter     | East Carter High School     | $14,077,165     |