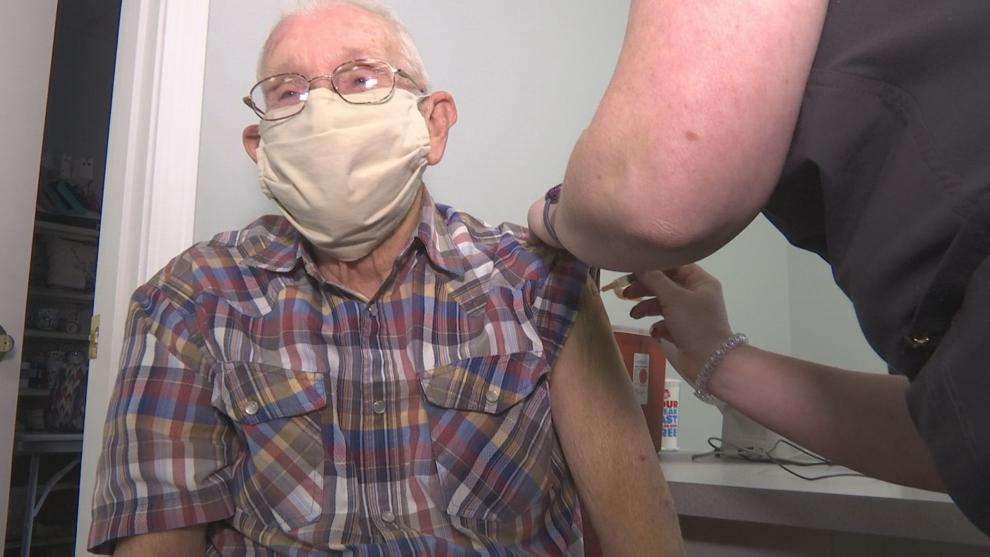 MAYFIELD, KY — Some west Kentucky pharmacies and other COVID-19 vaccination sites have either already started vaccinating people or are taking appointments.
On Thursday, Gov. Andy Beshear announced more than 150 vaccination sites across the commonwealth, including six new regional sites, 10 Kroger stores, 15 Walmarts, and 125 pharmacies. Their priorities are people in Phase 1B, including people 70 or older, K-12 school personnel, and first responders, as well as anyone left in Phase 1A, such as health care workers.
The 125 pharmacies are part of a new federal program in which about 13,000 doses will be provided to them each week to vaccinate people. The group includes 78 Walgreens locations and 47 Good Neighbor independent pharmacies.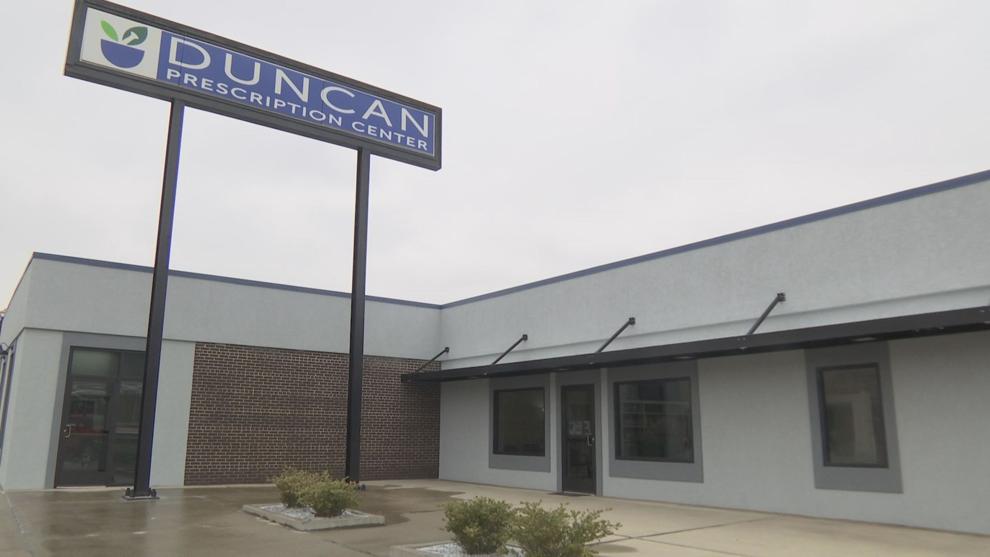 Among the independent pharmacies in the program is Duncan Prescription Center at 315 W. Broadway in Mayfield. Mykel Tidwell, pharmacist and co-owner of Duncan Prescription Center, said his staff began vaccinating people on Wednesday. By the end of Friday, they completed 77 appointments.
"It's been like a breath of fresh air in the pharmacy, to be able to do something that you know you're helping the community," said Tidwell. "Everybody that comes in has been appreciative, very thankful. It's been a blessing."
Among those who got their first doses Friday at Duncan Prescription Center were Edith and Ulus Cook.
"Wanted to get it done, maybe get out a little better than what we did," said Ulus.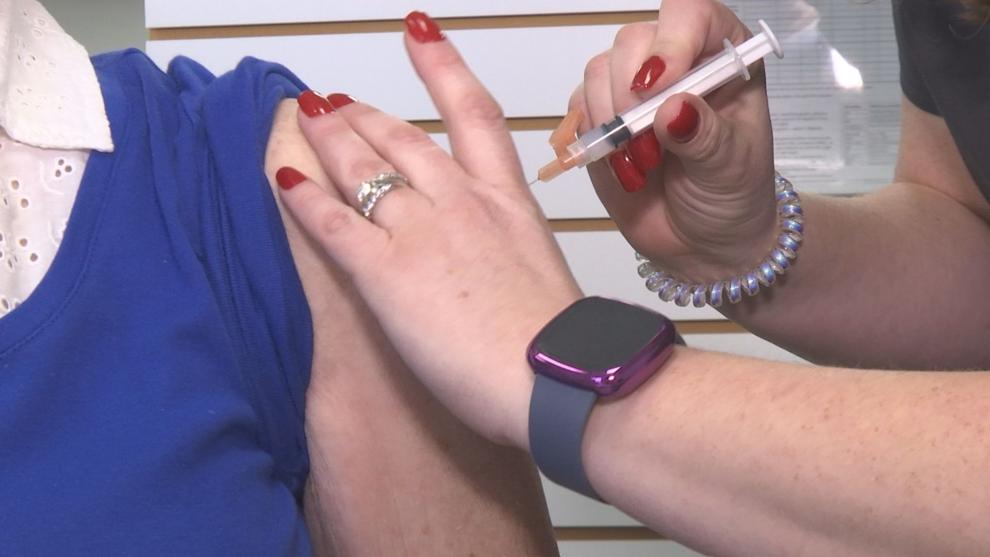 "And be able to get around our family and friends and everything," Edith added. "We missed Christmas together. But we're going to get together soon."
Tidwell said Duncan Prescription Center is expected to receive about 100 doses a week. To schedule an appointment or be put on a waiting list, call 270-247-3345. Tidwell said people beyond Phase 1B, such as those in Phase 1C (people 60 or older, people 16 or older with high-risk health conditions, and all essential workers) can be put on the waiting list too.
"The great thing about the COVID vaccine, there's no cost for the medicine itself, for the vaccine itself," said Tidwell. "The administration fee is covered by every insurance plan. Someone that's uninsured, there's also a way for that to be taken care of as well. So it's not cost prohibitive." 
Duncan Prescription Center is focusing on vaccinating people who live or work in Graves County.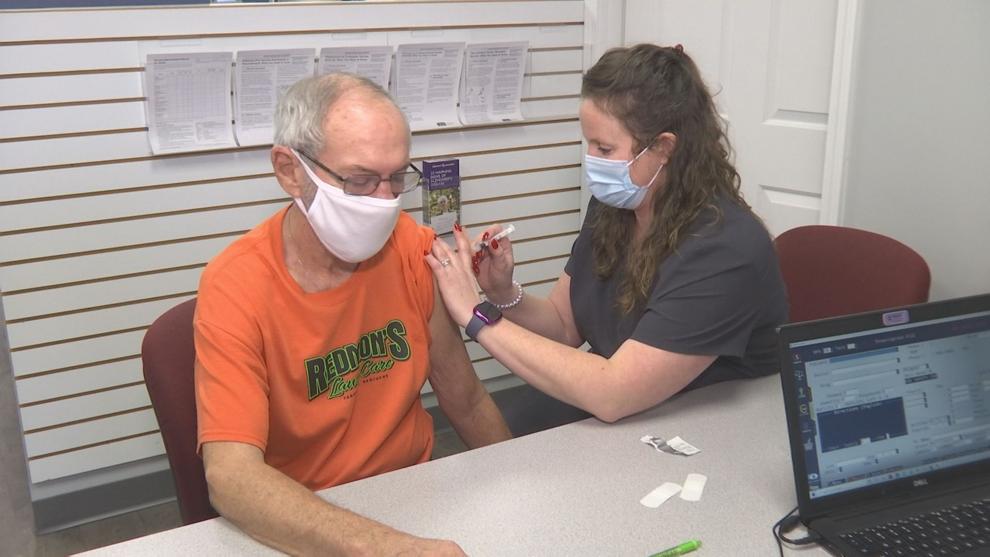 Other independent pharmacies that offer COVID-19 vaccines as part of the federal program include Benton Pharmacy at 2606 Main St. in Benton, Calvert City Pharmacy at 906 E. 5th Ave. in Calvert City, Davis Drugs at 250 Lone Road in Paducah, Draffenville Pharmacy at 153 U.S. 68 east in Benton, Gibson's Pharmacy at 1206 Paris Road in Mayfield, Glenn's Apothecary at 520 W. Gum St. in Marion, Reidland Pharmacy at 5433 Reidland Road in Paducah, Strawberry Hills Pharmacy at 2670 New Holt Road, Suite D in Paducah, and Walter's Family Pharmacy at 604 S.12th St. in Murray.
Walgreens pharmacies that offer COVID-19 vaccines include the following locations: 521 Lone Oak Rd. in Paducah, 3360 Irvin Cobb Dr. in Paducah, 1205 Main St. in Murray, and 635 S. 6th St. in Mayfield. To schedule an appointment, click here. Users must create a free Walgreens account. As of Friday evening, all appointment slots at the Paducah Walgreens locations were full.
Click here for a full list of pharmacies across Kentucky that are offering COVID-19 vaccinations.
Two west Kentucky Walmart locations are also vaccination sites: the Supercenters at 1225 Paris Rd. in Mayfield and 3220 Irvin Cobb Dr. in Paducah. Visit Walmart.com/CovidVaccine to set an appointment. Although the state says people can schedule appointments beginning on Monday, Feb.15 at 4 p.m., the online portal already allows users to request appointments. As of Friday evening,the earliest slots available at both Walmart locations are on Thursday, Feb. 18.
The Kroger stores at 3141 Park Ave. in Paducah and 808 N. 12th St. in Murray are also vaccine sites. WPSD Local 6 called both locations Friday afternoon, but the pharmacies said it's unclear when they'll get the vaccines. Kroger's vaccination portal, Kroger.com/rx/guest/get-vaccinated, does not yet allow users to select COVID-19 vaccine among the options as of Friday evening.
The new vaccine sites are in addition to the three regional sites in west Kentucky, which are Mercy Health, Baptist Health, and the CFSB Center at Murray State.