PADUCAH, KY -- We are counting down the days to the big job fair happening next week in Paducah.
It's scheduled for Wednesday, Aug. 4 from 10 a.m. to 4 p.m. at the Julian Carroll Convention Center.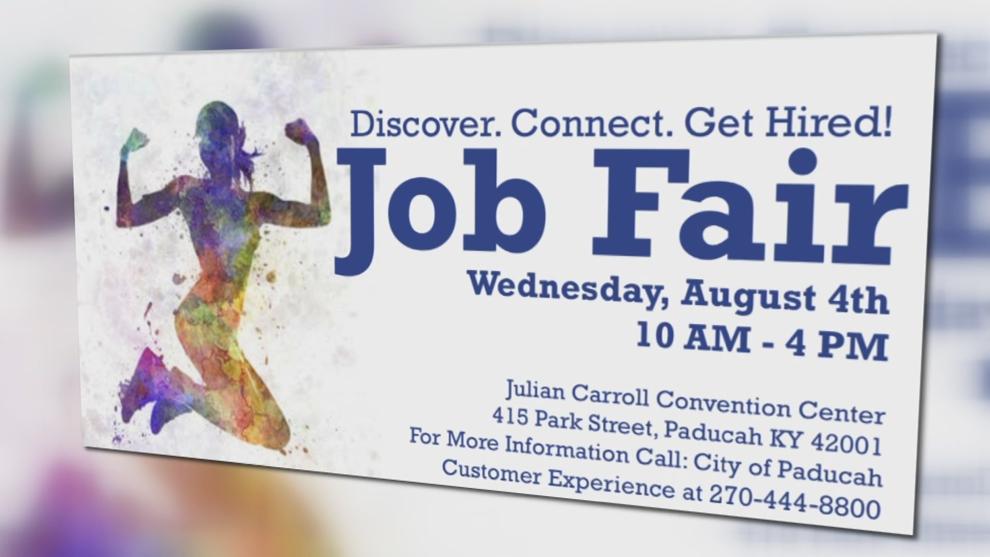 The two big questions many of you may be asking are: what do I wear, and do I need a résumé?
Angelea Shute said she has added several jobs to her résumé since graduating from Paducah Tilghman High School in 2019. "Rough estimate maybe seven or eight jobs," she said. "I'm always trying to find that better opportunity for myself.
Shute is determined to find her perfect job.
"I have big dreams for myself," Shute said. "What kind of house I want, family, all that stuff, and when I look at the career that I want, I'm like this could do that."
Kelly Walsh is the Human Resources Manager at TempsPlus in Paducah. She helps people find jobs and businesses find workers.
"I feel like everybody has things that they are just blessed with or are a part of who they are, and they need somebody to help them find it," Walsh said.
In her 30 years working in human resources, Walsh has seen countless résumés.
"A good résumé is going to give you a small snippet of someone's personality," Walsh said. "It's also going to show you their drive and dedication to the types of work that they've done in the past. Doesn't matter what type of job or skill set that it was."
Walsh suggests limiting your resume to one page. She says put your name at the top along with your contact information. Then, start listing any education you've received, former employment, references, and skills.
"A lot of companies aren't looking for the person who has excellent experience in whatever the position could be," Walsh said. "They are definitely looking for somebody that's trainable, and wants to be trained."
Mary Anne Medlock with the West Kentucky Workforce Board, is helping organize next week's job fair in Paducah. She says if you don't have a resume, no problem. There will be a Mobile Career Center set up with volunteers to help you create one.
"If your résumé does need some organization or if you've got things written out on a piece of paper, we will have laptops available in one of the rooms across the hall from the event where we can type it up for you," Medlock said. "Come comfortable. Come ready to talk. You need to be the best self you can be. Do you need to be in a suit? No. We're not going to be in suits. You don't need to be in a suit."
Medlock says jeans and a nice shirt will work. "You've got nothing to lose and everything to gain," she said.
Shute agrees with Medlock adding, "What else better could you be doing besides going and helping yourself find a better career for yourself."
Click here to see a list of employers who will be at the August 4 job fair.