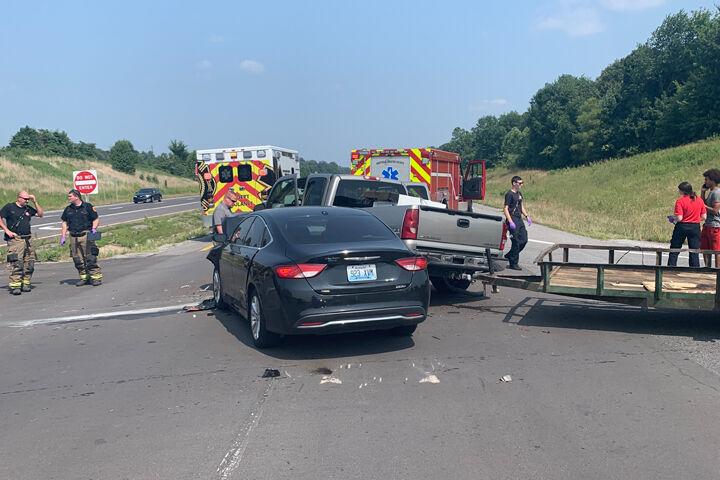 GRAVES COUNTY, KY — A Hickman, Kentucky, woman was injured Tuesday in a two-vehicle crash on Kentucky 80 in Graves County. 
The crash happened around 3:10 p.m. Tuesday. The Graves County Sheriff's Office says 62-year-old Jimmy Galbreath of Mayfield tried turn onto KY 80 East off of KY 121 South. The sheriff's office says 28-year-old Ladaria Gaston of Hickman was driving eastbound on KY 80, and did not react in time to avoid hitting Galbreath's vehicle as he turned onto the roadway. Gaston's car hit the driver's side door of Galbreath's pickup truck. 
Deputies say Gaston was injured, and had to be taken to the Jackson Purchase Medical Center. The sheriff's office says her injuries were not life threatening, however. 
Galbreath was trapped inside the truck, the sheriff's office says, and Mayfield/Graves County EMS responders freed him through the passenger's side door. The EMS responders evaluated Galbreath and found that he didn't need medical treatment, the sheriff's office says.
Deputies say 18-year-old Devon Leech, who was in the car with Galbreath, was also uninjured in the crash.