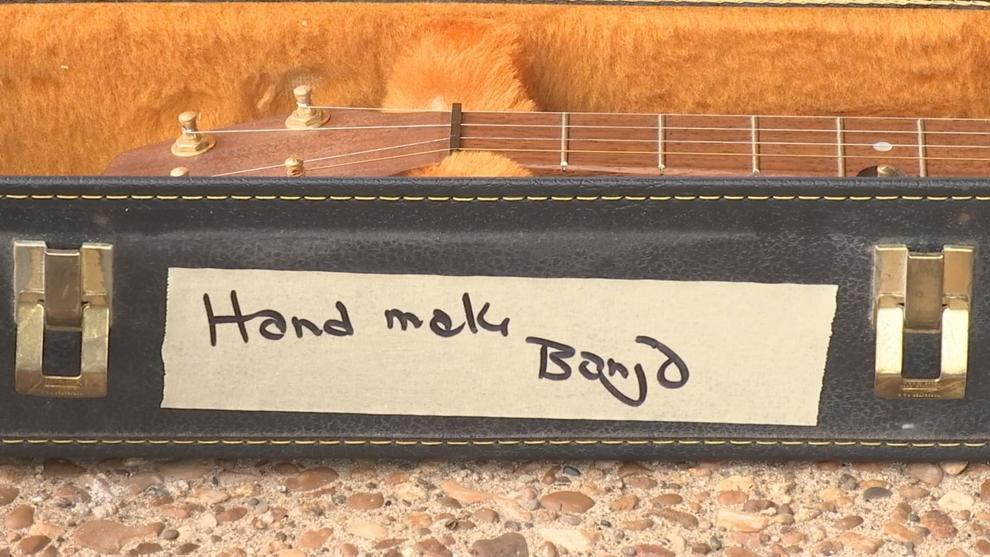 MAYFIELD, KY — It's music to musicians' ears. From acoustic and electric guitars to keyboards and banjos, WoodSongs' tornado relief effort was quite the success. They were giving away free instruments Friday to the Mayfield community for those who lost instruments in the Dec. 10 tornado.
The event was held from 5 p.m. to 8 p.m., and for most of that time the line was wrapped around the Graves County Public Library. Not even long lines and spotty showers could keep away music lovers from Mayfield. Dan Swain with Newport Festivals Foundation is one of many organizations that donated to this event.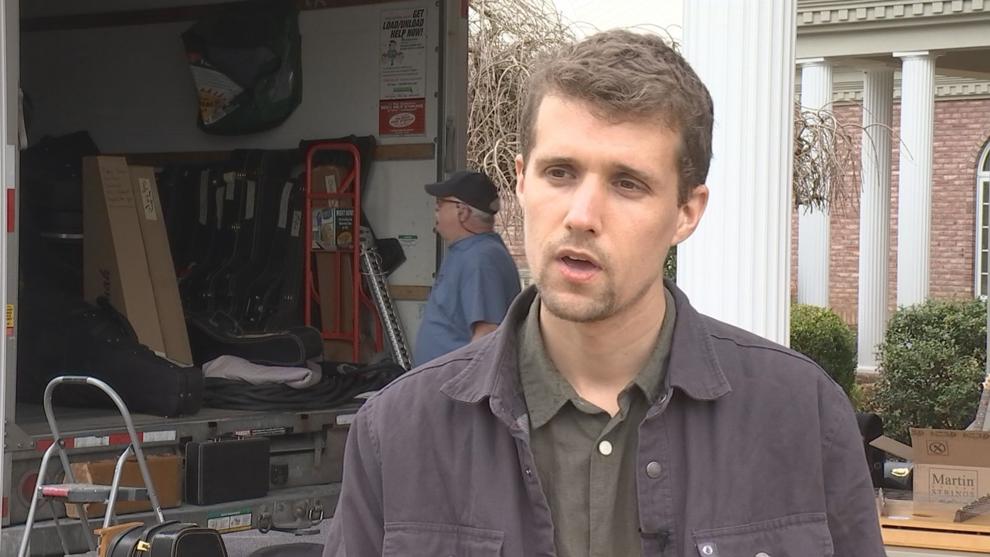 "We got 10 brand new Fender Newporter guitars," says Swain.
Event coordinator Michael Johnathon says they've put months of hard work and coordination into this event.
"We had music stores from Nashville all the way to Washington, D.C., collect instruments from their little communities," says Johnathon.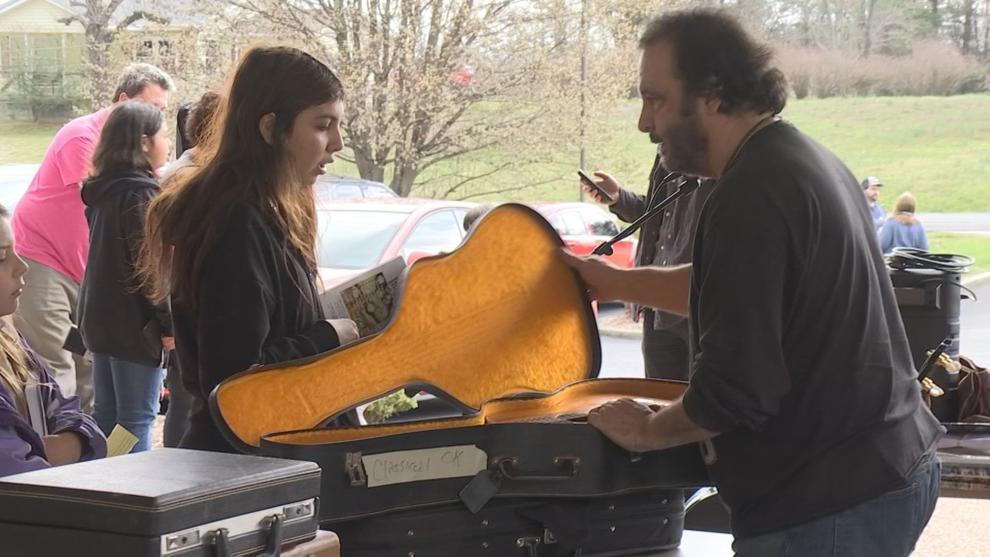 Nearly 600 instruments were donated from across the country for people like Kimberly Doran. She lost all of her instruments the night of Dec. 10.
"The main thing was the piano. That's the first thing I checked when we got back to the house. I played a chord, so I knew there was serious water damage," says Doran.
She is hoping to replace her electric keyboard, something that wouldn't be possible without this event.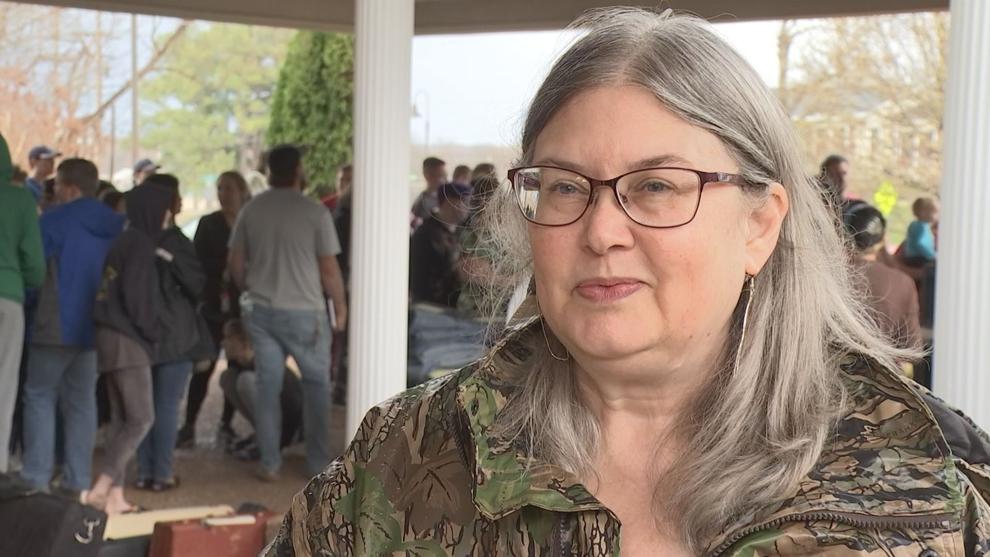 "I just do it for my own enjoyment these days. I do miss having my keyboard," says Doran.
It was a great turnout. They ran out of some instruments before the event was over. Johnathon says this is the turnout they wanted.
"We can't rewire the streets and we can't put roofs on houses, but we can collect instruments from all over the nation by using the WoodSongs community, this nationally syndicated community that we have, and it worked," says Johnathon.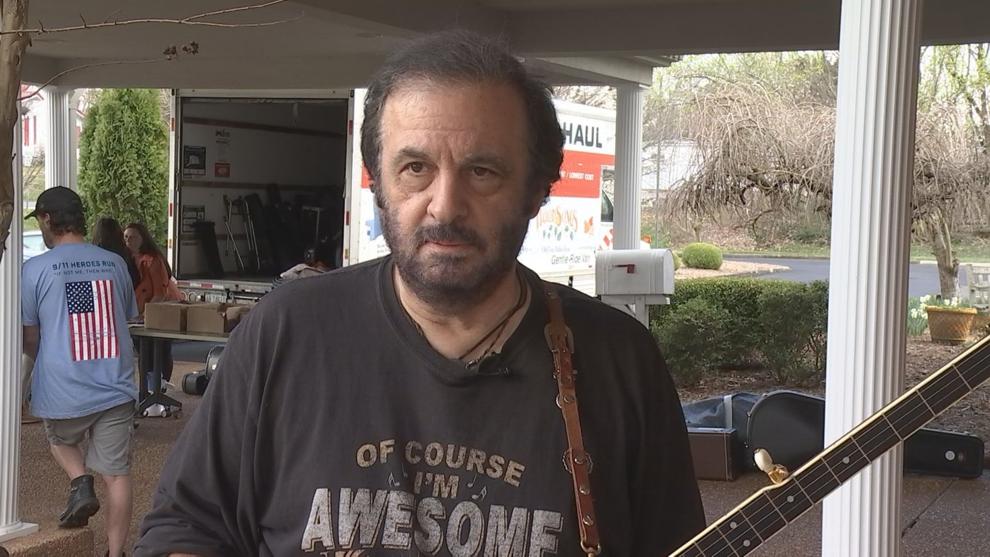 The Mayfield community has lost so much, and Johnathon understands that. Instruments won't replace the lives lost and homes destroyed, but he's hoping to give back with the art of music.
"Western Kentucky deserves their art and music. That's all I wanted to do was help bring it back," says Johnathon.
That's what he did, and with it, he even brought a little hope for people like Doran.
"It's important not to give up on your hobbies and the things that bring you joy in life," says Doran.
Mayfield was their first stop for the weekend. They're heading to Dawson Springs Saturday to hand out instruments to tornado survivors there.