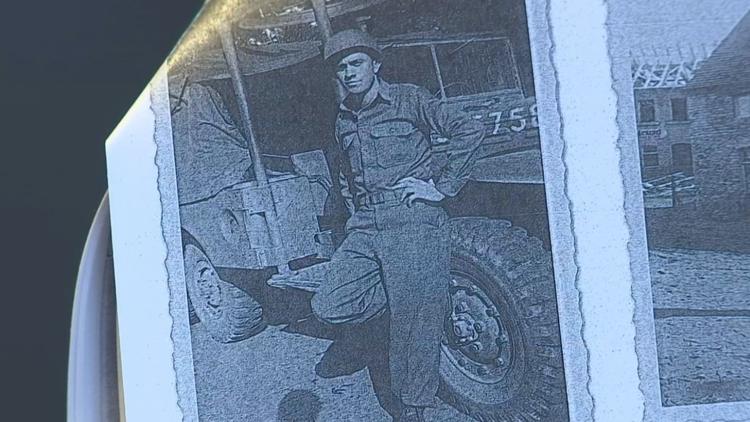 MCCRACKEN COUNTY, KY — Lawrence Durbin won the Distinguished Veteran Award in Paducah in 2018. He began his service 77 years ago in 1942 with the Army's 99th Infantry Division. Durbin and his company landed on Omaha Beach months after D-Day. 
"It was pretty rugged, even though it was cleaned up a lot. Then, we went into 21 days. They called it a holding period, for the 'Heinies' had moved back, and they just had line," Durbin recalls. "The 1st Division, 102nd Division, and the 99th Division, they rolled all in this line across. They called it holding until they could get organized."
Durbin and the 99th Division were then told to move through Belgium. 
"After that, I guess the fun began. That's when we started to hit the Battle of the Bulge. That was rough," Durbin says. 
In the Battle of the Bulge, 75,000 U.S. soldiers. Winston Churchill called it "the greatest American battle of the war." More than three quarters of a century later, it's still difficult for Durbin to talk about what he saw. 
"It was bloody, pretty bad," Durbin says. "You wouldn't think after 75 years, it'd be emotional, but it was."
The emotion is wrapped up with the men he fought alongside, some of them injured in combat. 
"One boy we had come on to, he was just laying there. His heel and the bottom part of his shoe was blowed off. He had stepped on a mine. I pulled the top of his shoe off, and his toes were just dangling. Boy that really got me," Durbin says. "I said, 'What can I give you?' He said, 'I'd sure like to have a cigarette.' I knew he had to be in terrible pain. 'I would like to have a cigarette.' That stayed with me."
He still remembers a soldier escaping near death from a German artillery shell. A very serious situation, but it's a not so serious injury he remembers the man for.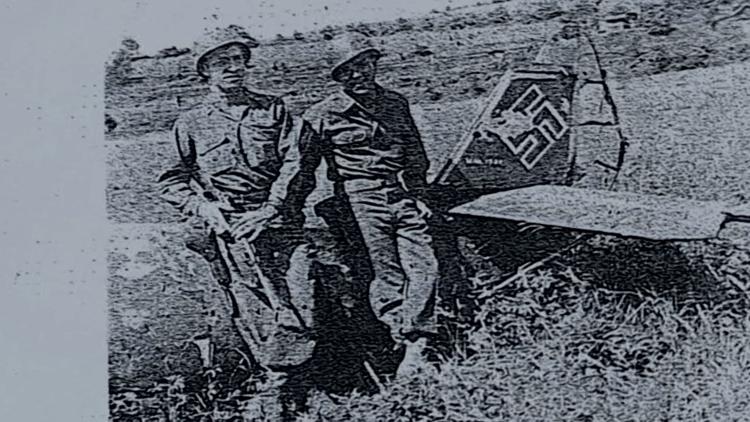 "We had just got mail. We were just sitting up on the edge of the foxhole. He'd got one from his sweetie at home. Boy, he was all head and tails. Then I said, 'Here comes one!' I heard that thing coming, and he didn't hear it as quick as I did," Durbin says. "I bailed in the foxhole, and he come in later. He grabbed his rear end and says, 'I believe I got hit.' I said, 'Let's see, no there ain't no blood.' A few minutes went on, and he said, 'I got a stinging back there, I believe I got hit.' So I looked better, and there was a little piece of shrapnel about as big as your thumbnail that pierced his skin and just made it red. So I said, 'Well report that. You'll get a Purple Heart!'"
His memories aren't all bad, and Durbin walked away from the war with honor. He was named a Distinguished Veteran in 2018 by the city he's called home for all 97 of his years. He received three Bronze Stars, an American Theater Ribbon, a Victory Medal, and a Good Conduct Medal for his service. The experiences that earned him those awards mean the most.