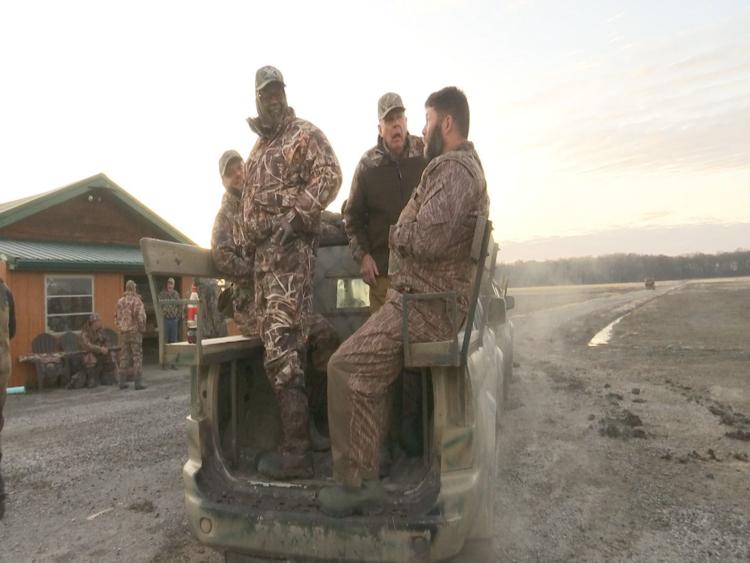 JONESBORO, IL — It's not about the hunt; it's about the bond. Thursday, 14 wounded warriors went on their annual duck hunting trip before the holidays in southern Illinois. Although they didn't catching anything, they didn't leave empty handed.  
"I thank God every day for being alive," said Perry Thorington.
Everyone on the trip was a wounded warrior, dealing with the physical and mental scars from battle.
Thorington has PTSD, traumatic brain injury and a bad back, and an IED explosion left him blind in one eye.
To the outside world, they may seem different. To each other, what has broken them has bonded them.
"If you don't get around people that have the same problems, then you don't get in good spirits. Once you see everybody is the same way, you just laugh about it, because you are either going to laugh or cry about it," said Thorington.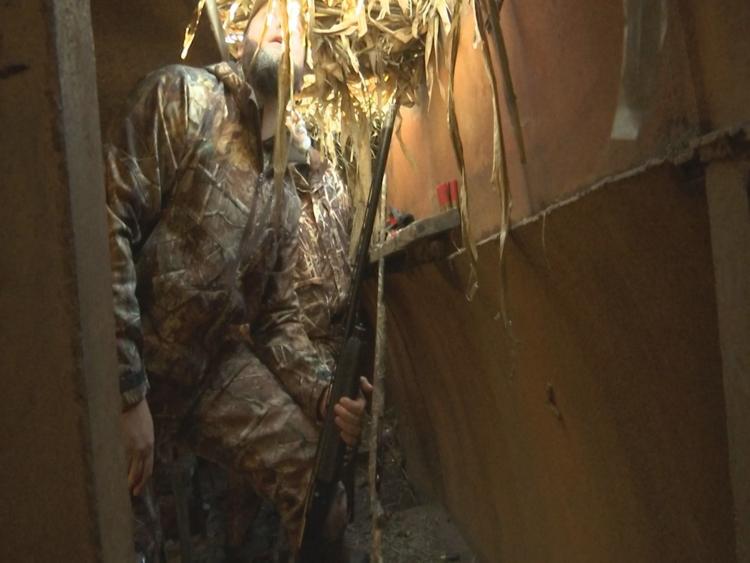 Some veterans feel lost and alone when they can no longer serve. The annual duck hunting trips act as camouflage therapy, giving them an outlet to support one another.
"There's a lot of us that are injured that don't like talking about our injuries with people who have never been there before. Getting together with guys who been where we been, lived a lifestyle that we lived, it's so easy to talk to them. You can share your soul with them and not feel like you're being judged," said Benjamin Wilkins.
Even if they didn't leave with a kill, they left with the best prize of all: the feeling of love and support.
"It's fun to shoot, but I have a better time just talking to them," said Wilkins.
"You're older soldiers, but you still participate. We still serve," said Henry Ruth.
 Once a soldier, always a solider — and the mission Thursday was healing. If you're interested in finding out more information about Wounded Warriors visit https://www.woundedwarriorproject.org.