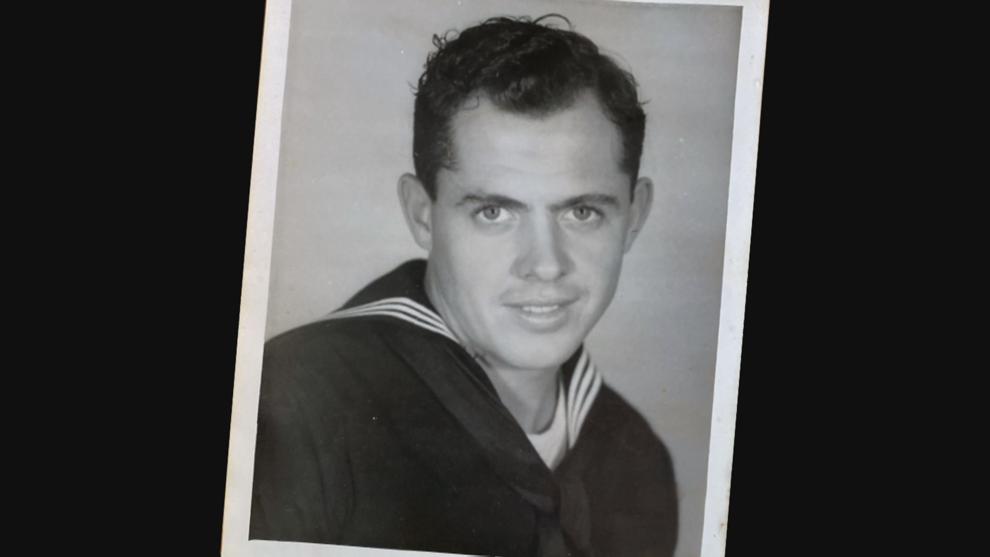 GOREVILLE, IL- In a few short weeks, 10 World War II veterans will take to the skies in a B-25 Mitchell Bomber. Honor Flight Bluegrass and the Kentucky Veterans Program Trust Fund are making it possible. Jerome Watkins is one of those veterans.
The 99-year-old was with the Navy Seabees, or the United States Naval Construction Battalions. It was the Seabees who built much of the temporary and permanent infrastructure at U.S. military locations around the world, including airstrips in the Pacific. It was an important role Watkins was proud to play in the war, and one that defined his service and sacrifice.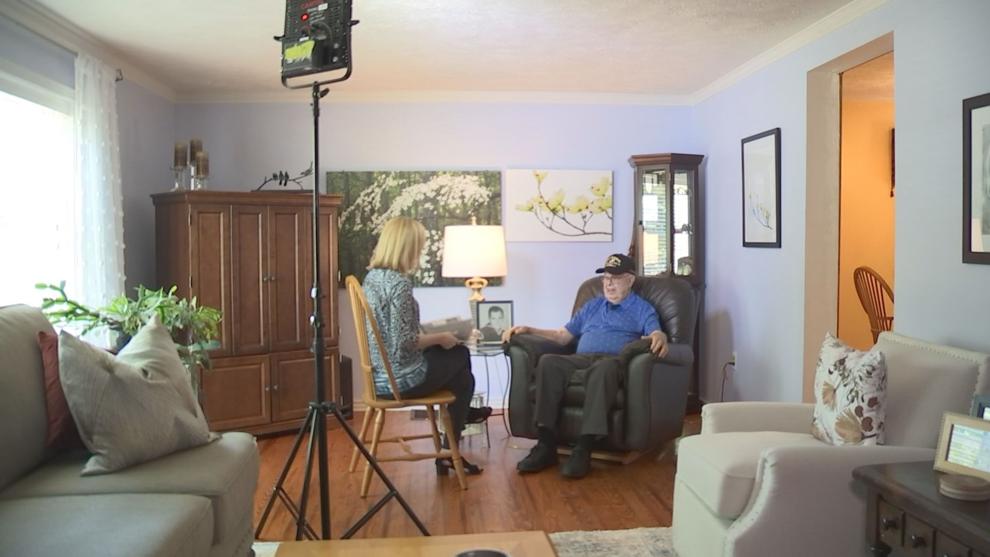 Jerome "Wildcat" Watkins knows the phrase 'We Build, We Fight' well. He is a Seabee, after all.
"The Seabees were built up, it was a big construction company of electricians or plumbers or anything you could think of, they had somebody that could do that," Watkins explained. "We were a building unit."
"That was taken about I'd say four or five months before I got out of the service," he said, pointing to a picture of a much younger version of himself, in uniform.
Drafted when he was just 21-years-old, Watkins was with the 71st U.S. Naval Construction Battalion, which eventually made its way to the South Pacific's Solomon Islands, and Guadalcanal.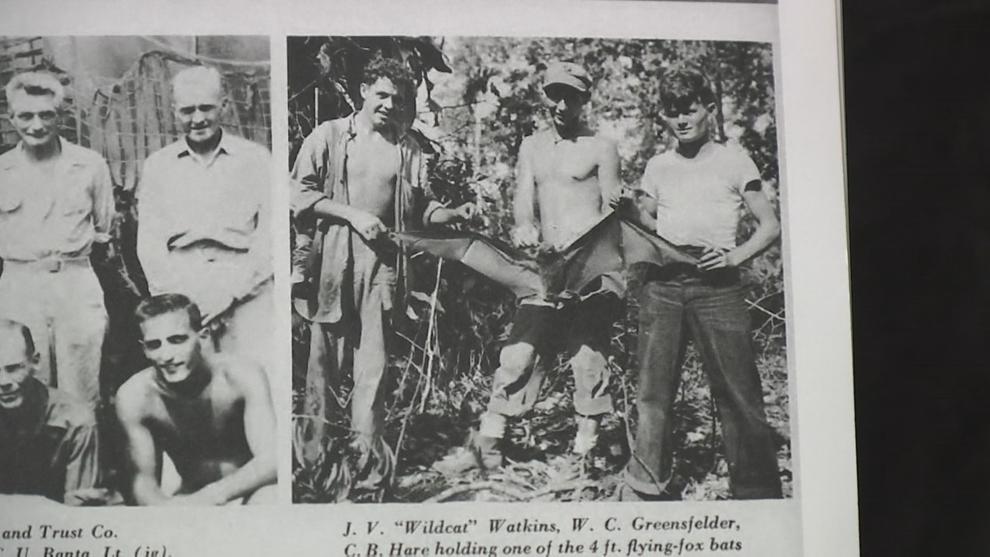 "Our outfit built air strips mostly," Watkins said. "About everything that they was using in the South Pacific. Also, fighter planes. F4F and B-38 and all those planes."
"What was it like watching planes land on that air strip you built?" I asked Watkins.
"Oh, it was enjoyable to know we built a strip that they could land on, you know? And as far as the South Pacific I think that was really a turning point that strip that we built on Guadalcanal," he answered.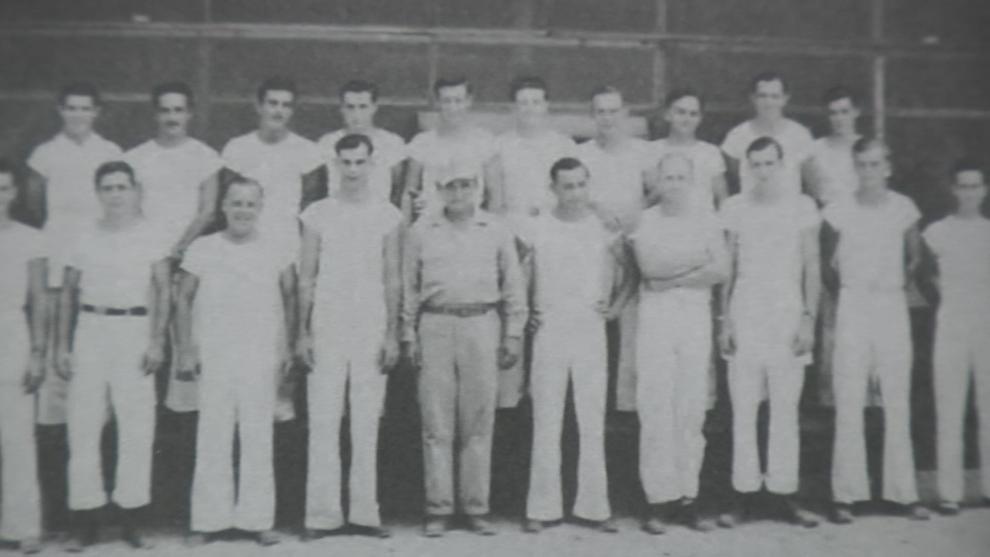 At night, rest was hard to come by. Watkins told me the enemy would bomb and shoot at them night and day, even as they worked. Danger was very real half a world away.
"Did you feel like you had to grow up fast?" I asked.
"Yeah, you know, I think about back a lot on that," Watkins replied. "Because when I went into the service I was 21, didn't have much fear of anything, and I actually get more frightened thinking about it now than I was at that time, some of the positions I was in."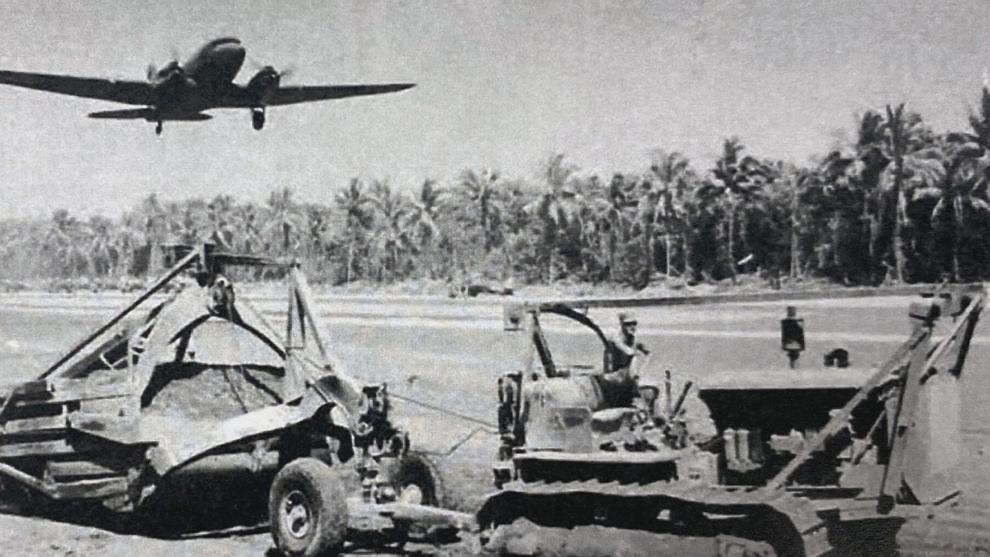 "Did you lose any friends over there?" I asked him.
"Yes, two," he answered, wiping away tears. "One of them was killed by strafing, the other was killed in an aircraft."
Eventually, Watkins would return home to southern Illinois, but some things could take him right back.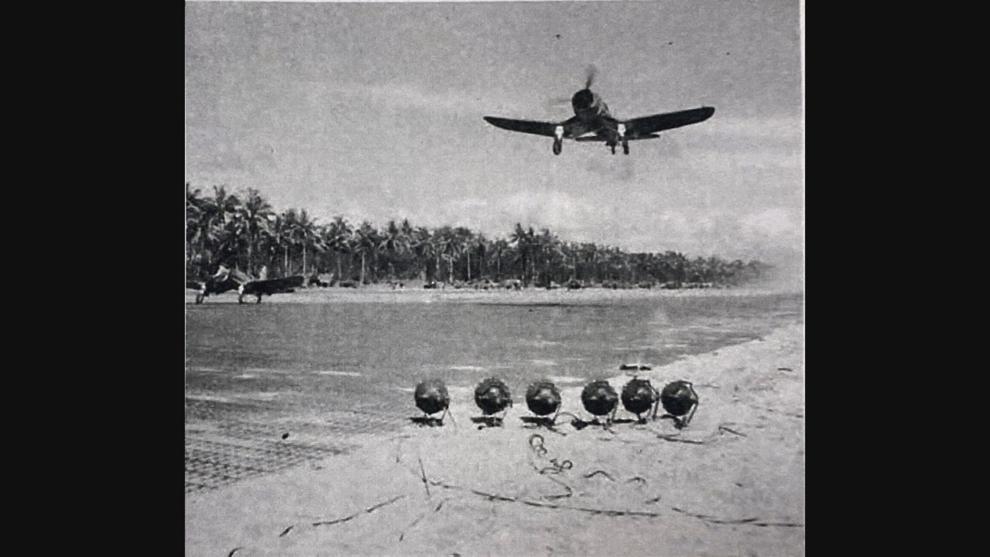 "One of the things that reminded me of the war more than anything, and up until the time I lost my sense of smell here a few years ago, was the smell of diesel smoke. What reminded me of it on, especially on Okinawa, they was taking all the people off the ship and landing ships were milling around out there until they get up enough to go in on the beach head," Watkins explained. "All you could smell was diesel. And for years, every time I'd smell diesel, I could go back to that point."
A point in time, decades ago. The young man, now much older, and still proud of his role in World War II.
"To me it means that maybe I helped save this country. Not individually, but being a part of it," Watkins said. "Everyone had a part. What we did was important, what they did was important, and it all come together in one purpose."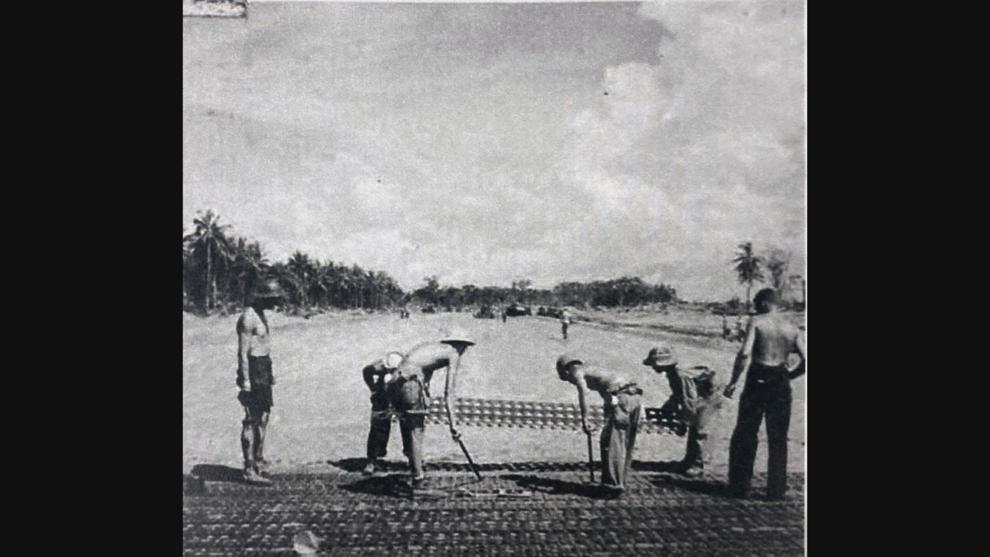 A purpose of service and sacrifice.
Watkins also served on Okinawa. When he returned home, he found other ways to give back to his community, including offering his cooking skills to his church's disaster relief group.
The B-25 Mitchell Bomber returns to Paducah's Barkley Regional Airport on July 15, and 10 WWII veterans are going to fly in it for free. Do you know a WWII veteran who deserves to ride on the B-25? Email us at newstip@wpsdlocal6.com.