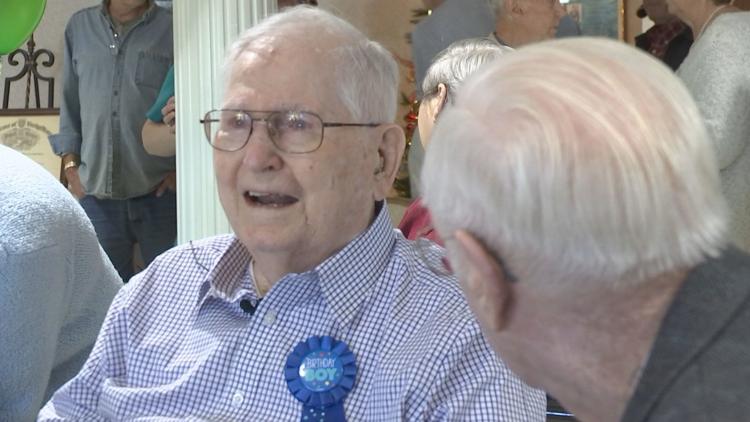 BARDWELL, KY — A World War II veteran who celebrated his 100th birthday last December died Thursday in Bardwell, Kentucky. 
Thomas E. George, Tom to those who knew him, was drafted during World War II at 24 years old. He served in Germany, Italy and North Africa. In 2010, he shared stories from his service in a memoir "The Ways of War: My Experiences as an Artillery Man in World War II."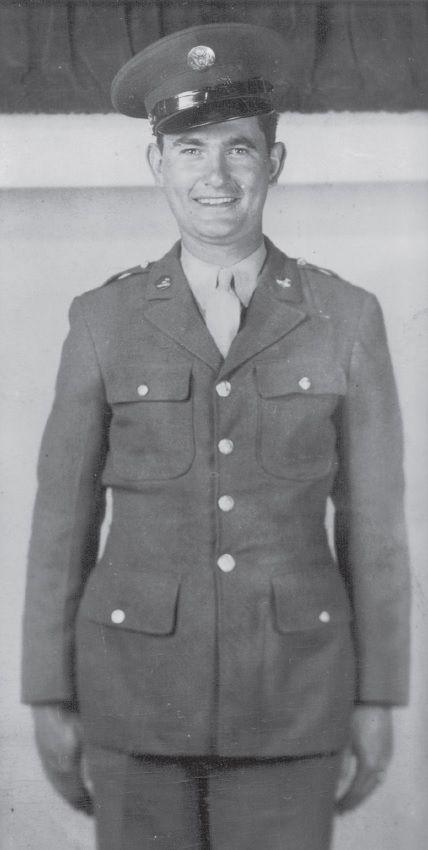 In January, he sat down with Local 6's Jennifer Horbelt in her first Service & Sacrifice special report. He said he wrote the memoir because, "I thought it was important that people hear from someone who went through things that they would not hear of otherwise." He had multiple close calls during combat, but he made it home to his family. Asked if the war seemed like a distant memory, or not long ago at all, Tom told Jennifer it seemed like "maybe yesterday." 
He recalled his time in combat and the sounds of the war, which he described as "terrible noise," but he said of himself and those who served beside him, "We knew what we were fighting for." 
A couple of weeks before that special report aired, Tom was surrounded by dozens of family members, friends and fellow veterans celebrating his 100th birthday on Dec. 28, 2018, at Countryside Center for Rehabilitation and Nursing. Tom credited his longevity to three things: he didn't smoke, didn't drink, and the Lord watching over him. 
Tom died Thursday at Countryside Center. A visitation service has been set for 5 p.m. to 8 p.m. Sunday at Milner & Orr of Bardwell. The funeral will be held at 11 a.m. Monday at Bardwell Baptist Church. 
To read the obituary for Thomas E. George, click here. 
Read "The Ways of War: My Experiences as an Artillery Man in World War II" in the document below this story.