HICKMAN COUNTY, KY — There's an uptick in COVID-19 testing, as people return from their Thanksgiving gatherings.
Joe McChristian is getting a COVID test at the Hickman County Health Center. He didn't have a Thanksgiving gathering. But he's feeling ill.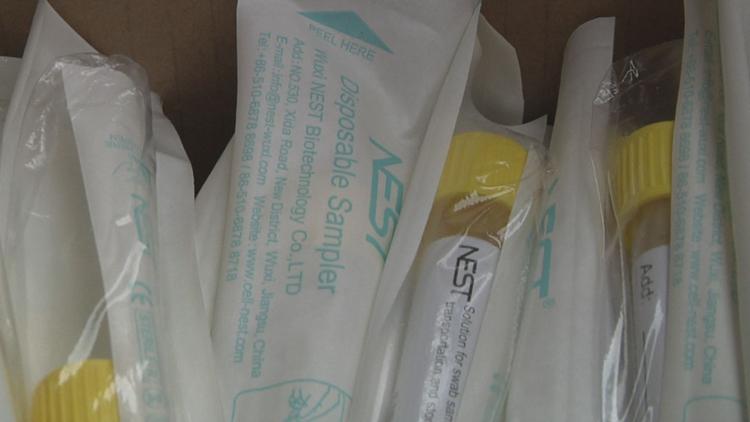 "It's an odd feeling," McChristian said. "I hear there's all different types of symptoms. I haven't lost my smell or taste. But I've run a small fever."
Erin Stallins with Purchase District Health Department said more people are getting tested than normal. She hopes testing will help detect asymptomatic carriers.
"The people who might be spreading the virus but because they don't have symptoms, they're more likely to be around other people," Stallins said. "Maybe even helping other people."
Dr. Jenny Franke with Mercy Health said starting this week there will be an increase in post-Thanksgiving cases.
"And we tend to let our guard down when we're around family and friends," Franke said. "When we're in social gatherings. So I think it's a given that we will see an increase in cases. And then a week after that, probably an increase in hospitalizations."
Franke said our regional hospitals are becoming overwhelmed so it's critical that case numbers go down.
Below is the list of this week's COVID-19 testing schedule with the Purchase District Health Department.