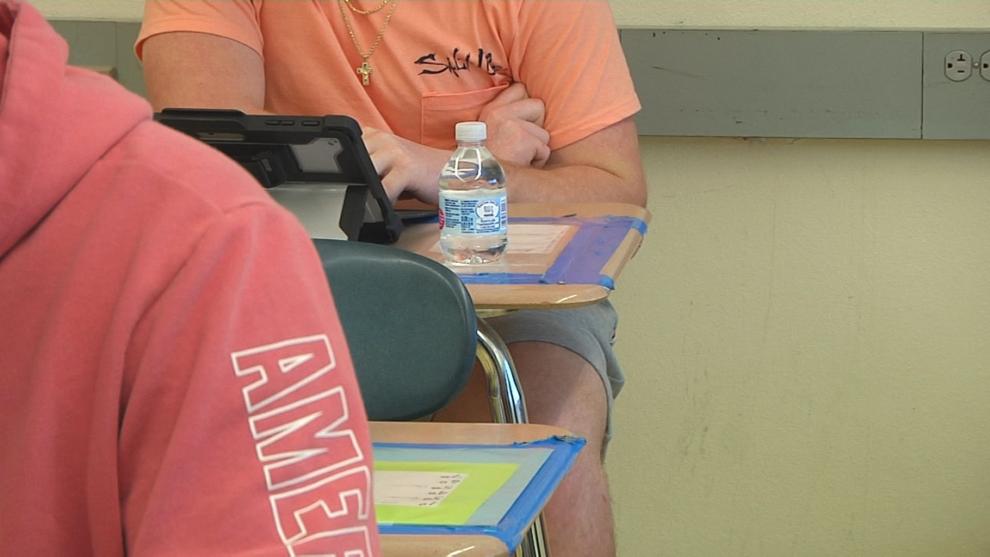 PADUCAH — With only a few weeks until the school year starts, there are still hundreds of open positions at schools in west Kentucky.
They vary from certified teachers to food service workers and bus drivers.
The year 2020 challenged school staff and administration across the country.
Kentucky Association of Professional Educators Executive Director Donna House said many decided to retire early.
"I've seen educators that are frustrated with the virtual teaching and the mandates, so they are close to retirement, so they just go ahead and retire," House. "Then I've seen some teachers accept it as a challenge and think 'I want to grow in that direction,'"
The Paducah Public School system has 33 open positions listed on its website.
They vary from high school to preschool positions. Marshall County Schools has 30 open positions according to its website. The district needs bus drivers, athletic coaches, and substitute teachers. Murray Independent Schools has more than 25 positions open. In addition, the Graves and McCracken County School Districts have more than 30 open positions listed on their websites.
A spokesperson for the McCracken County School District said they've been interviewing people most of the summer and expect to have many positions filled.
Schools are looking for people with all levels of education to fill different positions.
"If you're remotely interested in working with children, you don't have to go back and work full-time districts are begging for anyone part-time, for bus drivers, lunchroom workers," House said.
If you're interested in a position at a local school district you can visit the central application hub for school districts in Kentucky. 
Paducah Public Schools: paducah.tedk12.com/hire/index.aspx
Livingston County: livingstonky.tedk12.com/hire/index.aspx
Ballard County: ballardky.tedk12.com/hire/index.aspx
Graves County: graves.tedk12.com/hire/index.aspx
Fulton County: fultonky.tedk12.com/hire/index.aspx
Calloway County: calloway.tedk12.com/hire/index.aspx
Carlisle County: carlisle.tedk12.com/hire/index.aspx
Murray Independent: murray.tedk12.com/hire/index.aspx
Lyon County: lyonky.tedk12.com/hire/Index.aspx
Crittenden County: crittendenky.tedk12.com/hire/index.aspx
Marshall County: marshallky.tedk12.com/hire/index.aspx
Caldwell County: caldwellky.tedk12.com/hire/index.aspx
Hickman County: hickmancountyschools.tedk12.com/hire/index.aspx
McCracken County: mccracken.tedk12.com/hire/index.aspx