PADUCAH — Vaccine hesitancy has local health departments and other groups struggling to reach vaccination goals. Now, they're getting creative with their efforts.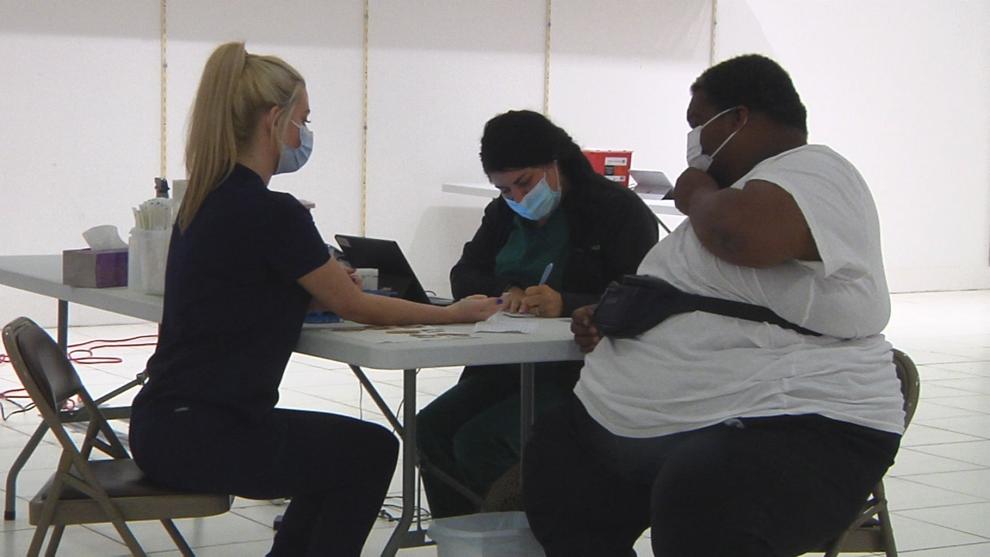 Most people walking around Kentucky Oaks Mall are looking for clothes and shoes. Now, they can get vaccinated against COVID-19 there. Corey Green was there Monday getting the shot after losing two friends to the virus.
"I just hope and pray that I don't lose nobody else," Green said. 
Harper Ford is Wild Health's operations coordinator. Ford moved the vaccination site from Kentucky Dam Village to the mall to reach more people. Their goal is to perform 14,000 vaccinations over the next 8 weeks. They've placed posters with frequently asked questions to help reduce hesitancy.
"They see things on social media that could be entirely different than what the medical community is saying," Ford said. "But, doing a great job at communicating these problems, so hopefully we can get more people to be vaccinated just by being present."
Family Service Society and the Purchase District Health Department joined forces to hold a vaccination clinic Monday. People could grab free bags of food while they were there, but they didn't have to get the shot to receive the food or other perks.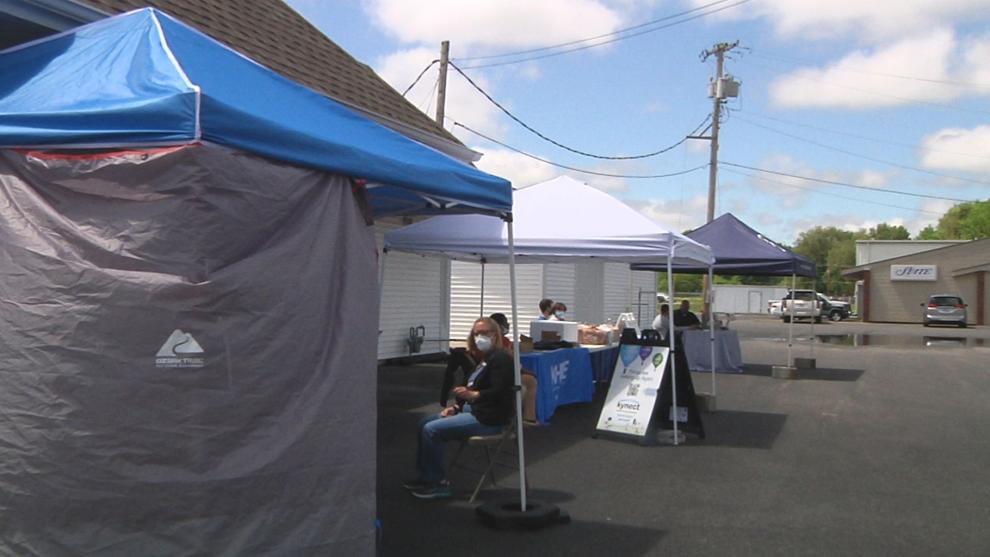 Ten people got vaccinated at the Family Service Society clinic. Green hopes more people take advantage of these clinics to protect themselves and others.
The clinic at the mall is right across from the Buckle clothing store. The hours are 10 a.m. to 8 p.m., Monday through Saturday and from 11 a.m. to 6 p.m. on Sundays.
The clinic is walk-in. However, you can click here to schedule an appointment online or call 859-217-4679.