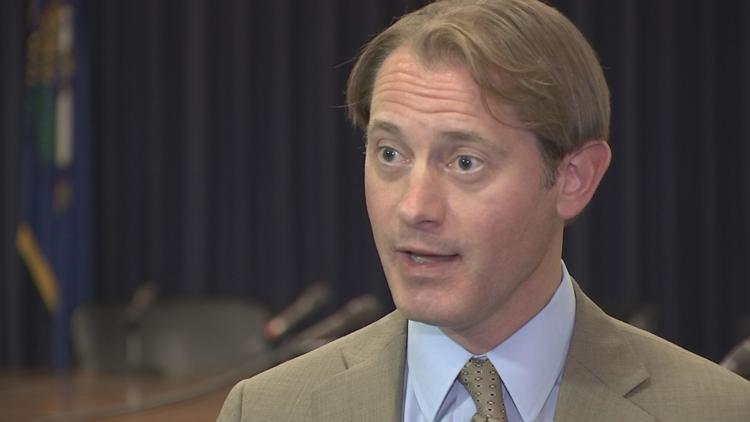 FRANKFORT, KY — Kentucky Secretary of State Michael Adams would like to see some of the changes for this year's election become permanent, but that would require action by the state legislature.
As part of WPSD's Vote Ready coverage, Secretary Adams sat down with Local 6's Jennifer Horbelt to talk about the success of the state's primary and the bi-partisan plan for the upcoming general election. Adams has referred to the plan as a "three-legged stool", because it offers multiple options for voters and county clerks, ultimately balancing the process in the midst of the pandemic.
The three options to vote are: absentee by drop box or mail, early in-person for three weeks before election day, or in person on election day.
Adams said about 98-percent of the state typically votes in person on election day, with just 2-percent voting absentee. Most states have moved beyond that model.
"The stuff that we're doing is not radical," Adams told Horbelt. "The stuff that we're doing in a pandemic is stuff that every other state has been doing for years without a pandemic. It's not radical, it's just new to us."
These changes were made using emergency powers because of the pandemic. No laws were changed. When the election is over, things go back to the way they were before, but some say certain parts of this plan in place because of the pandemic should become permanent.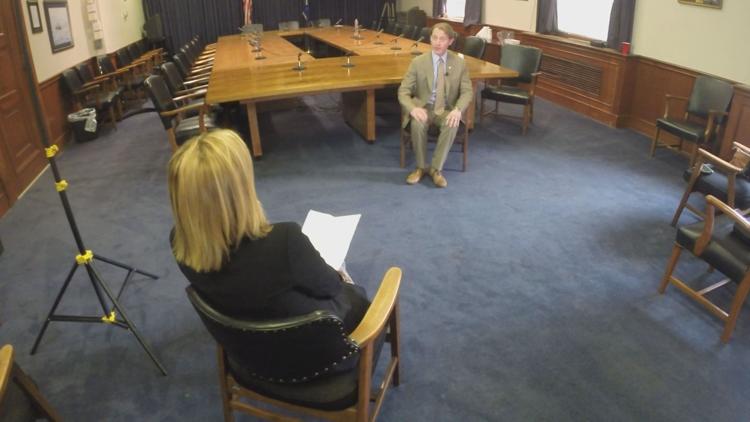 "Do you think that those forced adaptations have taught us some valuable lessons that can carry forward, and how do elections look moving forward from this point?" Horbelt asked the Secretary.
"I'd like to have some permanent changes," Adams replied. "I'd like to keep the portal permanently. It's a very simple, easy way to get an absentee ballot, and you can track it. There's transparency for the voter as well as for me and for law enforcement. We should make that permanent. I think the cure process, where if the voter makes a mistake on the ballot they can get a new ballot and fix it, we should keep that. That should be permanent. That should be low hanging fruit, I think. It's possible we might get some expanded early voting. Maybe some Saturdays, maybe some extra days on a permanent basis. I think we need to have conversations with the legislature."
Adams added, "But to be clear, this stuff costs money. That's why we've never done it in 200 years. We'd rather spend money on health care or education. If you spend more money on elections it comes from somewhere else. What do you cut? It's tough. Or do you raise taxes? I'm not gonna' advocate for that either. So, there are hard decisions, especially right now. Revenue is down in this pandemic. Businesses have taken a hit. Taxpayers have taken a hit. So it's very hard for me to advocate that we change things permanently. Guess who's paying for this election? Congress, through federal funds. They're paying for it."
Prior to the pandemic, Adams says he introduced legislation to make voting easier. Specifically, to have centralized voting centers so you don't have to vote at your precinct. This is a change in place for the upcoming general election. Voters can cast their ballot on election day at a central location in their county, or at an assigned precinct. Adams also supports an expansion of people who can vote absentee and an expansion of polling hours.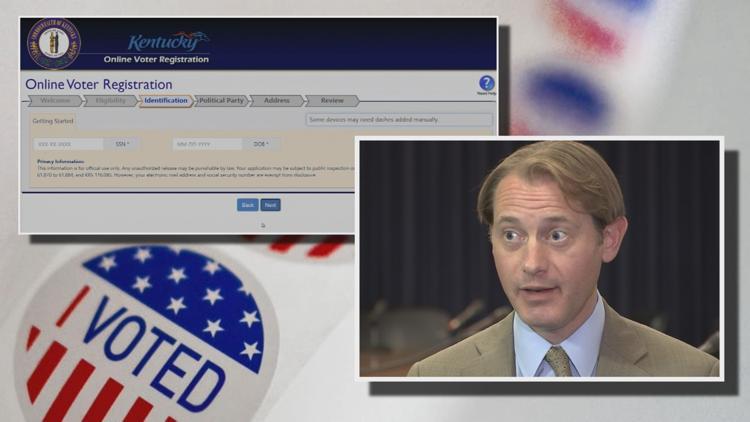 Visit govoteky.com to register online, request an absentee ballot and more.
To watch Secretary Adams' full interview, click on the video below.