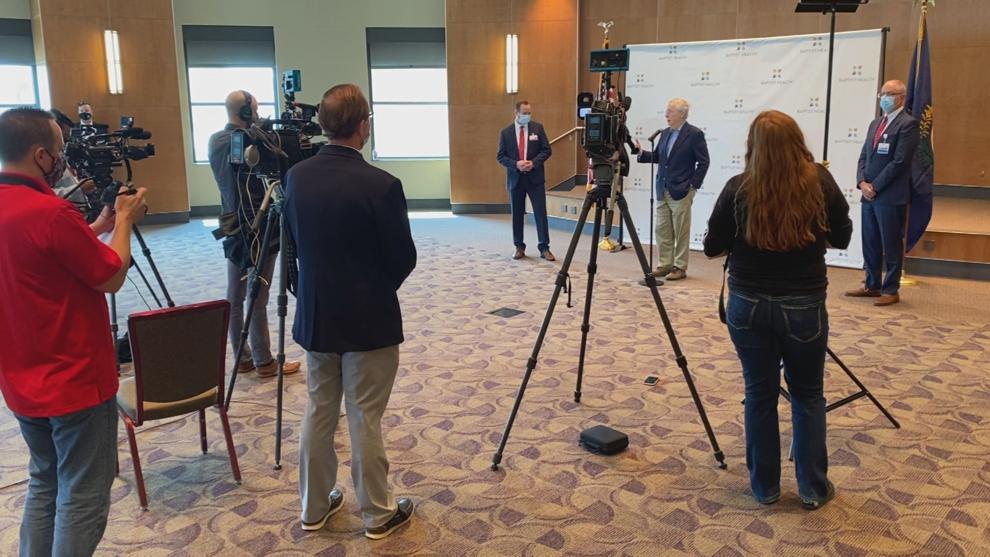 PADUCAH — Senate Minority Leader Mitch McConnell made a stop at Baptist Health Paducah Wednesday to talk about the COVID-19 vaccine. McConnell encouraged people to get the vaccine and praised its speedy development. 
"What we have witnessed over the last year is a modern medical miracle," McConnell said.
McConnell cautioned that we're not out of the woods yet with COVID-19. He encouraged people to do their part to end the pandemic.
While COVID-19 was the main topic he discussed, McConnell also touched on several national issues. He continued to criticize Major League Baseball for moving the All-Star Game from Atlanta to Denver because of the recently-passed voting law in Georgia.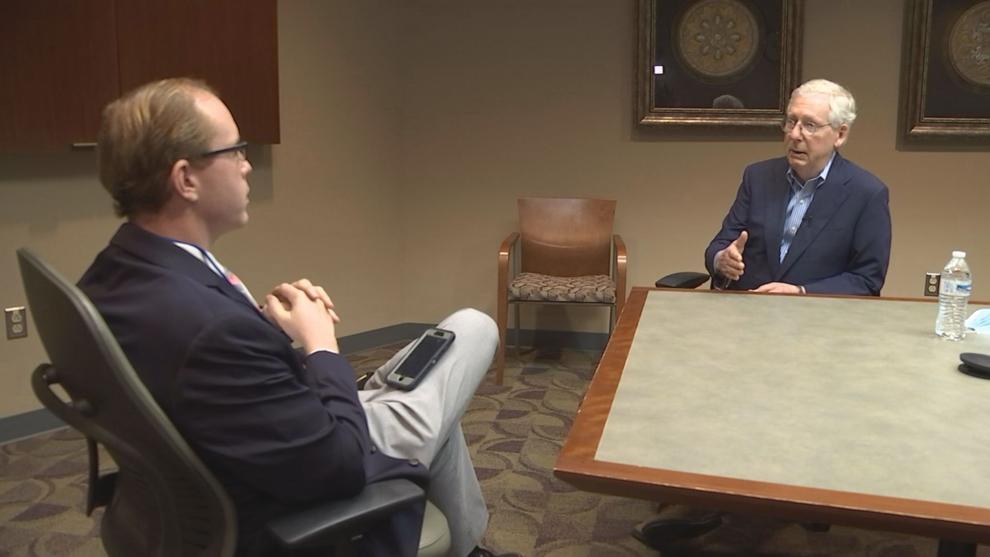 "They ought to read the damn bill," McConnell said.
McConnell voiced disappointment in corporations like Coca-Cola and Delta Airlines that have voiced opposition to the Georgia law. On Tuesday, McConnell said "it's quite stupid" for corporations to speak out politically on controversial issues. In a one-on-one interview with Local 6, McConnell specified that he feels it's not smart to alienate a group of people.
"They have a perfect right to do it under the First Amendment," McConnell said. "There are a whole lot of customers who are republicans. There are a whole lot of customers who like Coca-Cola and fly Delta Airlines and love Major League Baseball."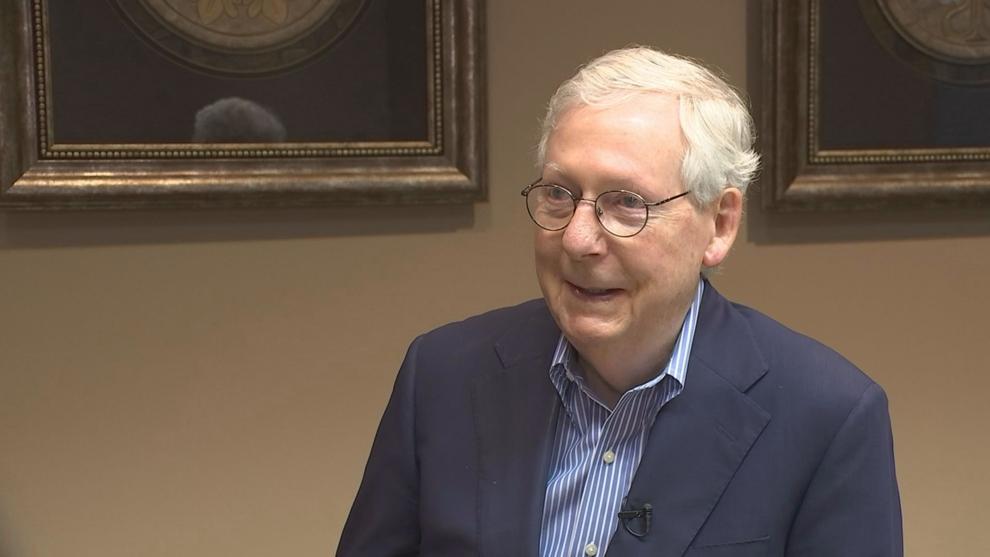 McConnell also spoke out against the $2 trillion infrastructure plan being proposed by President Joe Biden. Democrats are trying to move the infrastructure plan through the Senate without Republican support. McConnell said while democrats currently have the edge in Congress, spending $2 trillion is going to be a hard sell for moderate democrats like West Virginia Sen. Joe Manchin.
"You still have to have every single Democrat in line, and you'd have to have the vice president and chair, so it's going to be a selling job," McConnell said.
You can watch our full interview with McConnell in the video below.