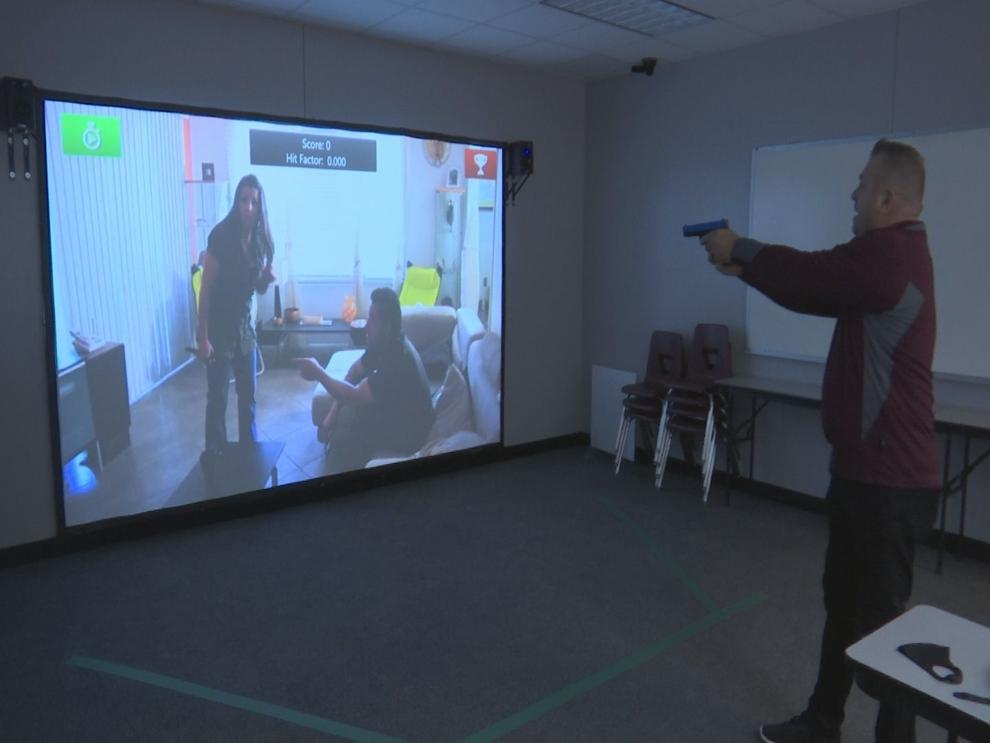 ULLIN, IL — People across the country are having conversations about police reform. A new simulator at a local community college is training future officers by giving them a way to practice different scenarios.
Police officers have only seconds to react when they feel their life or someone else's life is in danger. Any mistake can be detrimental to people on either side of the gun.
That's why proper training for future police officers is important. A new simulator at Shawnee Community College in Ullin, Illinois is providing that training by allowing students to respond to real scenarios virtually.
"If you don't have these kinds of simulators to do these kind of drills, the drills happen on the street," said simulator trainer and communications director Rob Betts.
The instructor of the program, Eric Howard, is also a police officer. He said they use real-life incidents like the George Floyd case to help train future officers. 
"We will go through why you wouldn't want to do something that use to be acceptable and why it's not now. Every scenario is different," said Howard.
Right now the class has around 22 students. The simulator trains them to determine the appropriate level of use of force and the importance of community policing. Howard said it exposes the students to the realities of policing.
"In these scenarios are good explanations of why in the police academy you're trained to shoot the center mass and not the hand or leg. If you shoot someone in the hand or leg, they could not necessarily drop their gun and can still shoot you," said Howard. 
Howard trains his students that being a police officer is more than about wearing a badge and a gun. 
"You may change someone's life for the better. You may save someone's life," said Howard.
If you're interested in learning more about the simulator, Shawnee Community College allows community members to visit the class and try it out for themselves. Those interested in taking the class can call 618-634-3200.