PADUCAH — The battle with addiction is an ongoing fight that affects everyone. A local group is taking additional steps to help people in our community get on the road to recovery.
Mountain Comprehensive Care Center in Paducah opened Mountain of Hope this week. It's a 30-day residential substance abuse treatment program for women.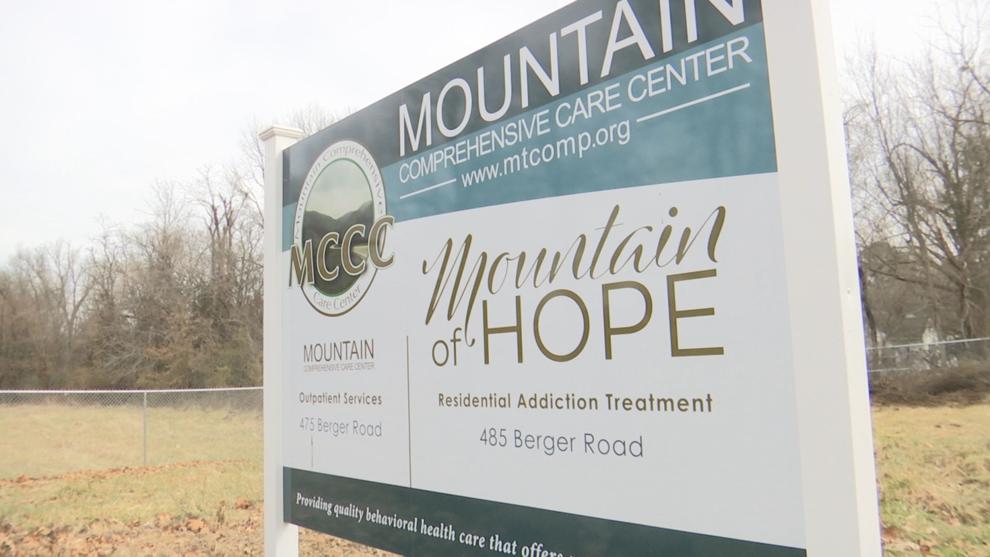 Clinical Director LeAnne Garland said Mountain of Hope is the only residential program like this in the Purchase Area. It opened on Monday.
"Helping these women and helping them get on track and helping them understand that they're worth taking care of themselves is the whole reason I do the work that I do," said Garland.
Garland is a licensed clinical social worker. She has seen the good and the bad of helping others fight addiction. She said the pandemic has only made things worse.
"Addiction becomes a coping skill, an unhealthy coping skill, and so we're trying to teach these ladies here's how we can work through that, and not depend on a substance, and navigate these life stressors, and get back into everyday life without that struggle," said Garland.
The program gives women a chance to choose happiness and a new way of life. The 16-room residential facility has a kitchen, outdoor space, and rooms with bathrooms and other furniture.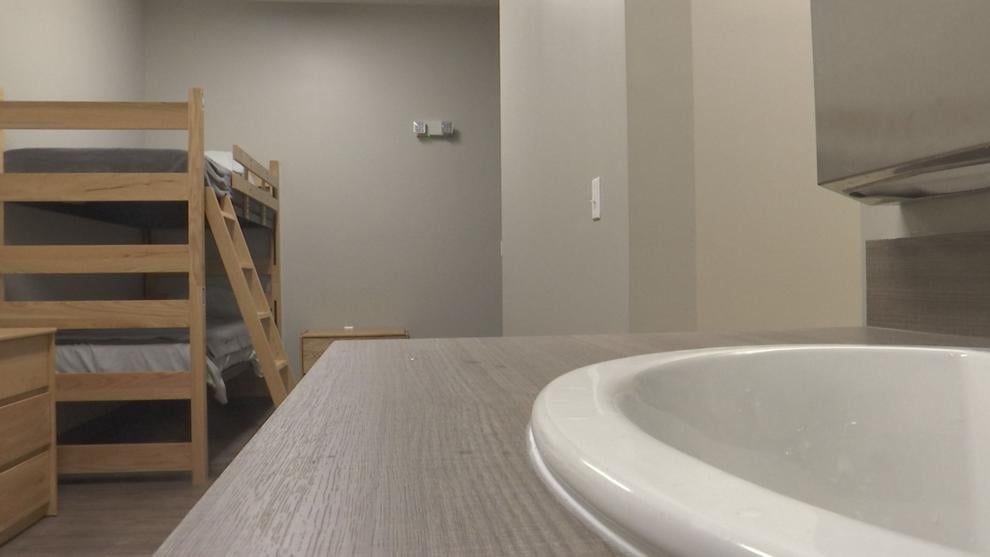 There is also a living space and area for staff members and the women to talk, learning about the different steps they need to take.
Resident Jessika Shafer uses the space to read books to aid in her recovery. She had an index card with encouraging phrases like "I am strong," and "I am enough." It's there to remind her that she is more than her addiction.
"I've been battling methamphetamine addiction off and on for the last four years, but since November, it's been really bad," said Shafer. "It went downhill really, really quick, and I needed something different."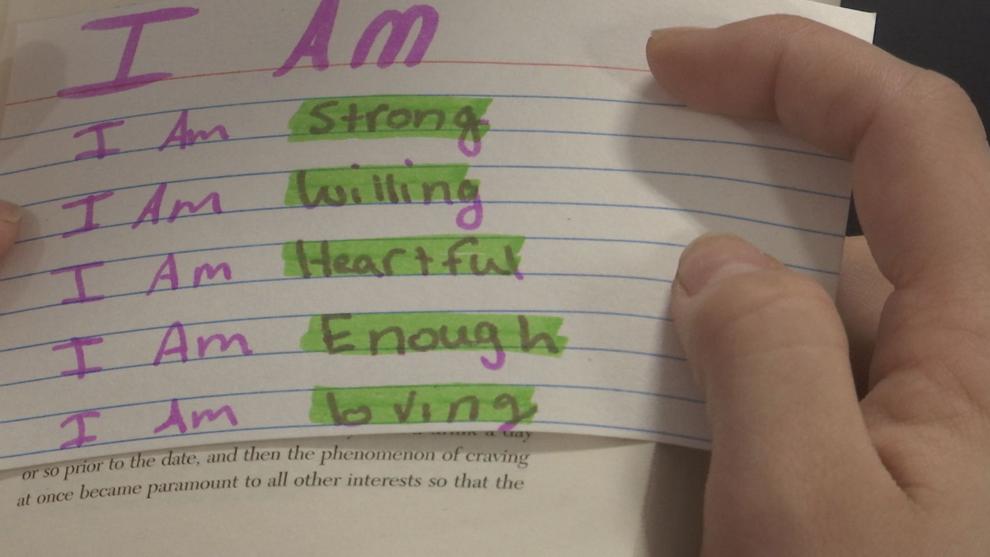 Garland helped Shafer sign up for the 30-day program for herself and her 3-year-old son.
"He's at the age now where someone was telling me, he won't exactly remember it, so I would rather get this out of the way and do what I need to for him now, rather than a couple of years down the road, when he can remember mamma being gone," said Shafer. "Right now, he's old enough to understand school and stuff, so we tell him I'm at school."
Mountain Comprehensive Care Center is on the same campus as Merryman House, but they are a separate entity.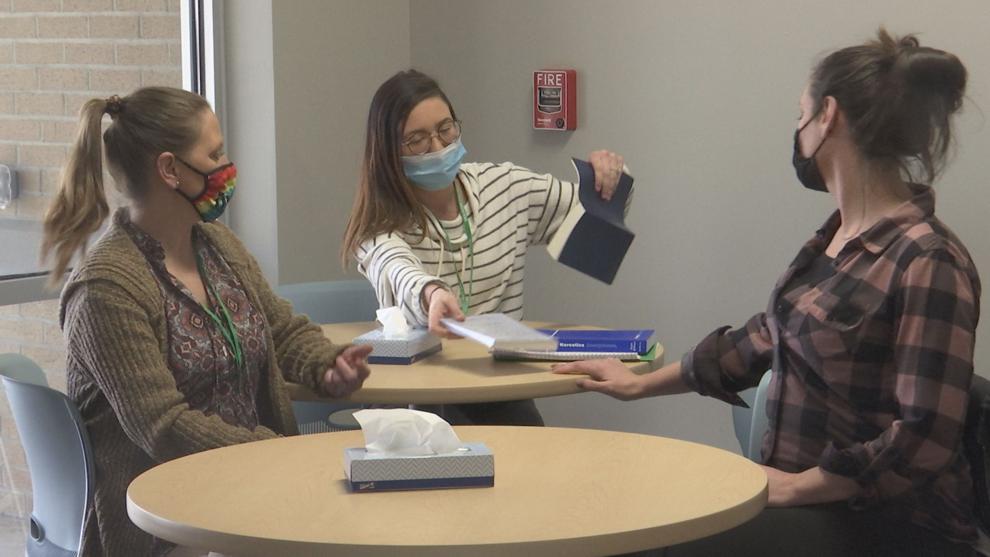 Mountain of Hope is partnering with the Merryman House to help their domestic abuse survivors battling addiction, along with other women in the community.
"We've gotten referrals from jail, from the courts, from DCBS, local agencies that really are seeing these women wanting to make a difference and turn their things around, " said Garland. "So that's what we're here to do is come and help guide them in that process."
Garland said it doesn't stop here.
"The idea is eventually, once they finish the residential, we're also going to have an intensive outpatient program, they'll step down into more therapy and then individual therapy following that, " said Garland.
The intensive outpatient program would be three days a week, 9 hours total for the week in a group setting. Once they get to the outpatient program, it will open to the community for those who may require the services over a place to stay.
"Then that will be the opportunity for these women to work here and to say that their experience from the start of you know, 'When I walk through the door the first time this is where I was at, but this is how far I've come," said Garland.
Shafer said the work continues after her 30 days are up. She will go into a long-term rehabilitation center that focuses on pregnant women battling addiction.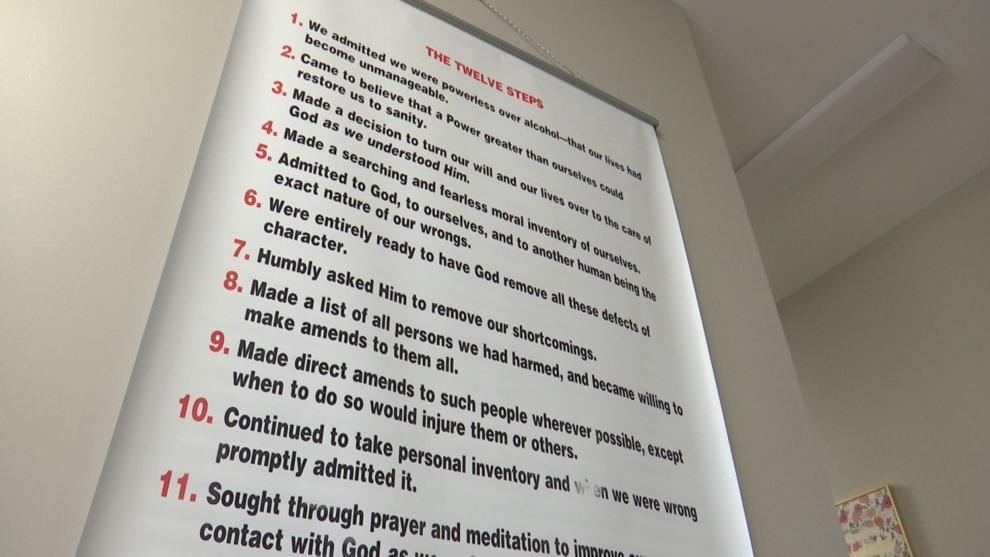 She will continue her road to recovery, so she can be a great mom to her son and her unborn daughter.
"I have to get to that point, but, yes, I do believe that I will get past this, and I'll get my baby back because he loves his mommy."
Both women encourage anyone needing assistance to reach out and get the help they need to be better.
"When you can empower a woman to see that she is worth taking care of and worth working on these things, I don't think there's anything better," said Garland.
If you or someone you know requires help from Mountain of Hope, call them at 270-443-2686. 
Mountain of Hope started this week, and they are already half full. They need donations to support the women living there. Here is a list of the needed items below. You can call them to learn when to drop it off at their facility. 
Editor's note: When the story aired, it included incorrect information on the ages of Shafer's children. The article above has been edited to include their correct ages.