PADUCAH — Local health departments don't have concrete plans for how to distribute vaccines to those ages 70 and older. 
Despite the Centers for Disease Control and Prevention's expansion of vaccine guidance to inoculate those 65 and older, health department districts say their next efforts are going toward school personnel.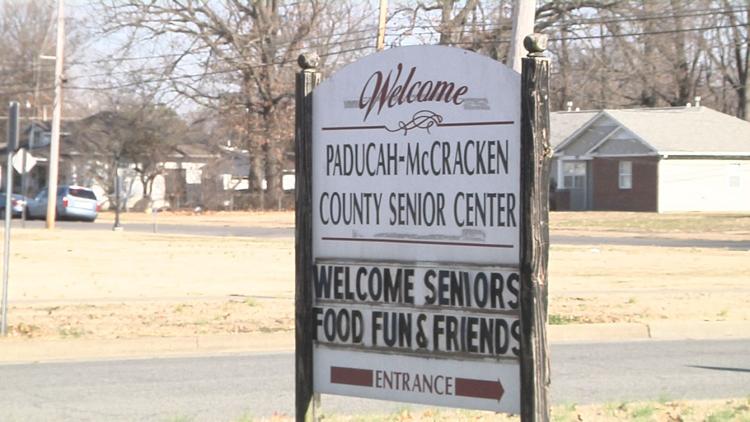 Donald McNeill was getting a meal from the Paducah McCracken Senior Center Wednesday. Like other seniors stopping by, he has underlying health conditions. He believes seniors should be next in line in the vaccine distribution plan. 
"I think it should be distributed more fairly," McNeill said. "There's some areas where 1B people are getting it right now. And we haven't heard a word yet about 1B in the western Kentucky area."
Martha's Vineyard provides food for seniors and elderly people who are home bound. Founder Martha Bell is concerned there isn't a plan to vaccinate those home bound individuals.
"Some way, society forgot them," Bell said. "And that's what they feel like. They feel like 'There's really no one that really cares that I'm in the shape that I'm in.'"
Bell said it's unsettling for seniors not to know the specifics. McNeill is hoping more information will be released on when and where they can get the vaccine.
Bell suggests having home health nurses administer the vaccine to those who are home bound.