PADUCAH — It's a weather alert day and we're tracking a potentially dangerous setup for severe weather this afternoon and evening.
The time frame to watch is about 4 p.m. to 11 p.m. with the main threats being damaging wind gusts and tornadoes — including strong or long-track tornadoes. There's a small threat for hail as well. 
There is a rare, level 4 moderate risk for severe weather coming up into the bootheel of Missouri, northwest Tennessee, and far Western Kentucky. The rest of the region is under a level 3 enhanced risk.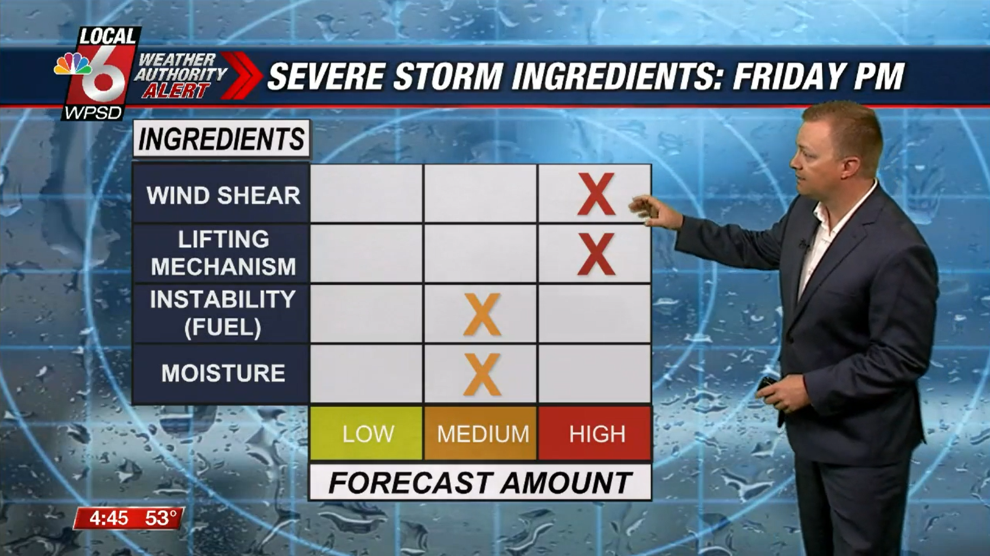 The risk boundaries are a guideline. Regardless of the distinction between a level 3 and level 4 risk, this is an area-wide setup for severe weather.
It's a good idea to brush up on your severe weather and tornado safety plans and ensure you have multiple ways of receiving weather alerts. 
Related video: How to get weather alerts